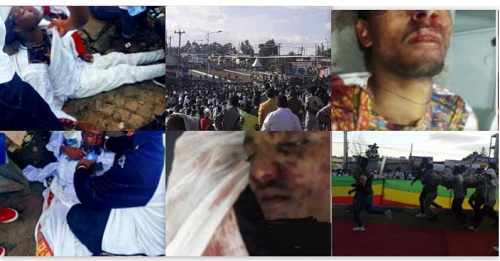 Two Orthodox Christians Martyred in Addis Ababa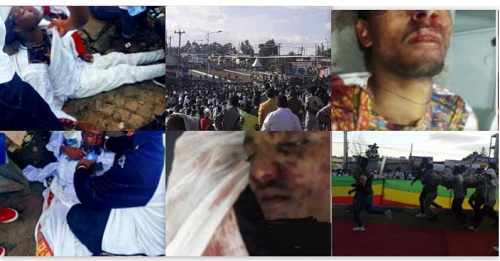 E.S.G – OCP News Service – 21/01/2022
Addis Ababa-Ethiopia: Two Orthodox Christians namely Simegnew Zewde and Rufael Tesfaye were shot dead by the Oromo Police on 20/01/2022. The incident took place when the local Oromo police fired on a crowd of Orthodox Christians while returning after taking part in a procession of the feasts of the Baptism of the Lord and the Miracle of Cana of Galilee at Epiphany square of the St. Mary's and St. Michael's Church in Weybla Maryam, at the western edge of Addis Ababa. Another youth is said to be in a critical condition and some faithful were affected by tear gas as well. Moreover, the ultranationalist Oromia youths altered the procession and blocked the road.
Protestants and Islamists Urge to Seize Meskel Square
It has been two years since two other Orthodox Christians Mikyas Fanos and Milion Denberu were martyred (in February 2020) within the compounds of the Church of St. Gabriel and St. Arsema (Hripsime) at Haya Arat, in the middle of the capital.
Historic Ethiopian Orthodox Monastery in the Western Shewa Zone Destroyed by the Oromo Liberation Front (OLF)
Source:
OCP News Service