Home
Welcome to the portal of the Center for Orthodox Studies(COS), an autonomous center under the auspicious of the Dept. of Church Research and Studies of the Orthodoxy Cognate PAGE (OCP) Society. The major aim of COS is to act as an apex body to monitor various research and learning projects and programs as well as to act as a center of learning and development.
The portal (formerly OCRC – Orthodox Christian Resource Center) was launched in 2007 alongside the OCP portal. OCRC acted as a platform for 'Orthodox apologetic' learning and space to access Orthodox Christian documents. In the month of August 2018, the OCP Executive Council decided to transform OCRC to COS.
Our Courses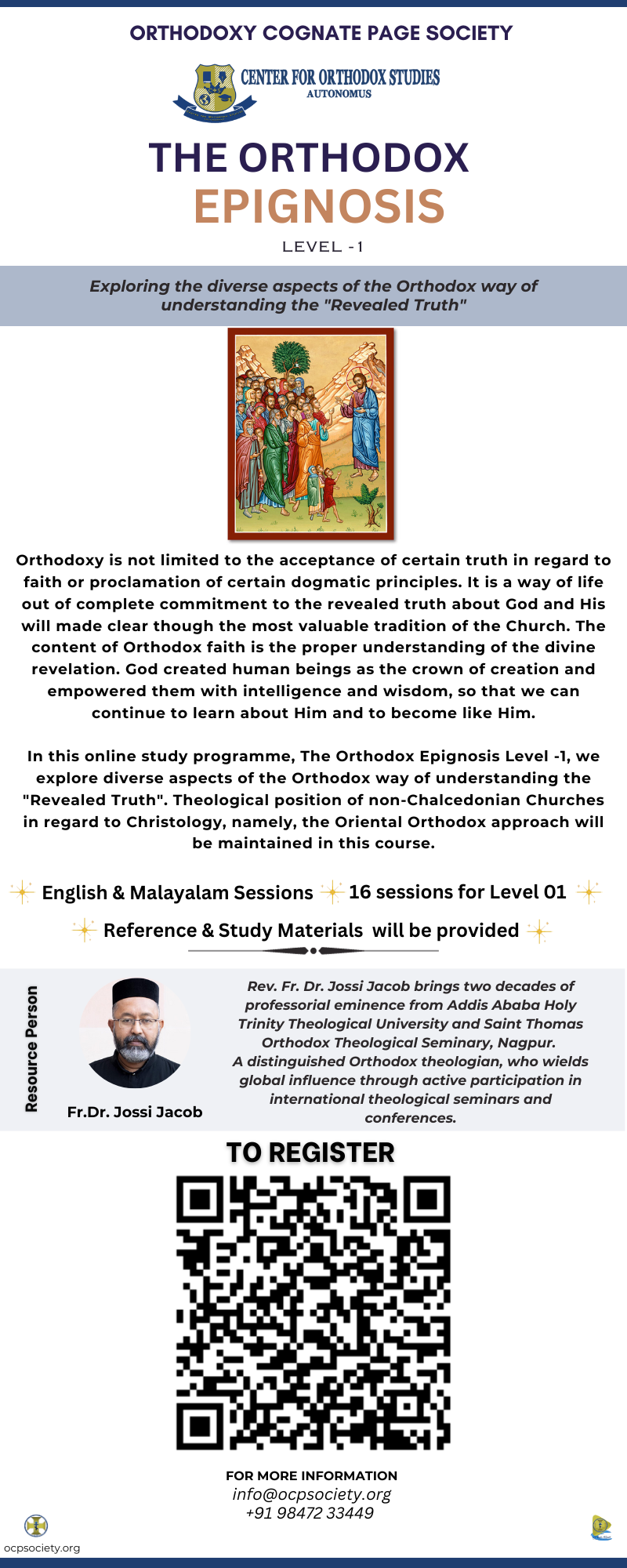 The Orthodox Epignosis
Level 01
Join this online certificate course to explore the diverse aspects of Orthodox Theology
For Registration:
We are now closing the registration for the October 2023 session. Registration for the next session will commence shortly.
https://forms.zohopublic.in/ocpsociety/form/TheOrthodoxEpiganosis/formperma/a0wlS1B1c2sj7F4tXb1McmVoanPAzJev_jaJFnoufD0