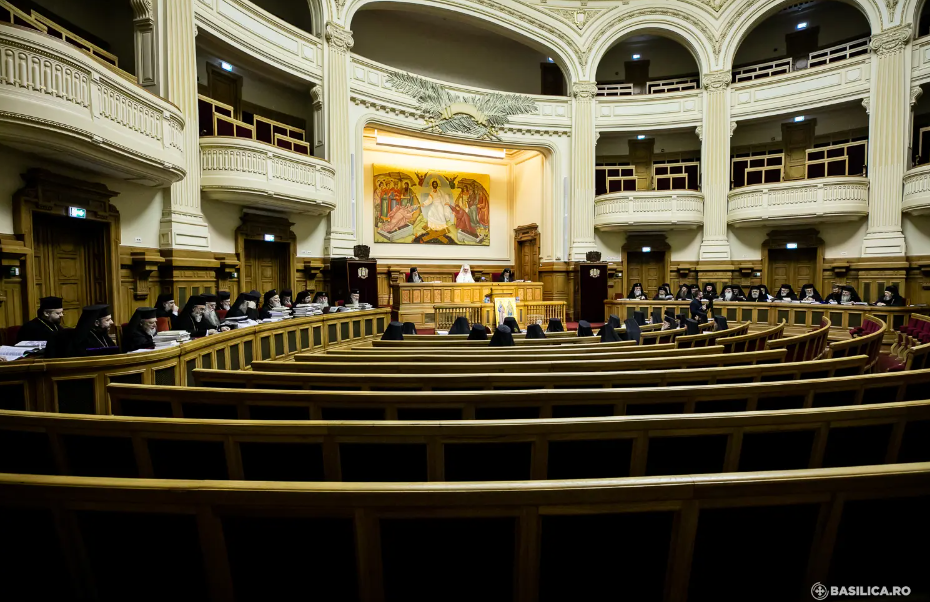 Romanian Orthodox Church Recognized the Autocephaly of the Macedonian Orthodox Church – Ohrid Archbishopric
OCP News Service – 10/02/2023
Bucharest-Romania: The Holy Synod of the Romanian Orthodox Church officially recognized the Autocephaly of the Macedonian Orthodox Church – Archbishopric of Ohrid on February 09, 2023, in the first working session – 2023 of the synod at the Patriarchal Palace. The synod was chaired by His Beatitude Patriarch Daniel.
According to the synodal decision reported by Basilica news, the holy synod resolved "To approve the recognition of the autocephaly granted to the Church in the Republic of North Macedonia under the name of "Archdiocese of Ohrid and North Macedonia, with headquarters in Skopje" by the Patriarchate of Serbia by its Synodal Tomos issued on June 5, 2022. Its Primate will be commemorated with the title "His Beatitude Archbishop Stefan of Ohrid, Skopje, and North Macedonia".
The Holy Synod of Bishops of the Serbian Orthodox Church unanimously recognized the Autocephaly of the Macedonian Orthodox Church in June 2022. Later Ecumenical Patriarchate of Constantinople, Antiochian, Russian, Bulgarian, Greek, Ukrainian, and Polish Orthodox Churches also accepted the autocephaly of the Macedonian church.
Source:
OCP News Service