Bishop Joakim Enthroned as Bishop of Deljadrovtsi-Ilinden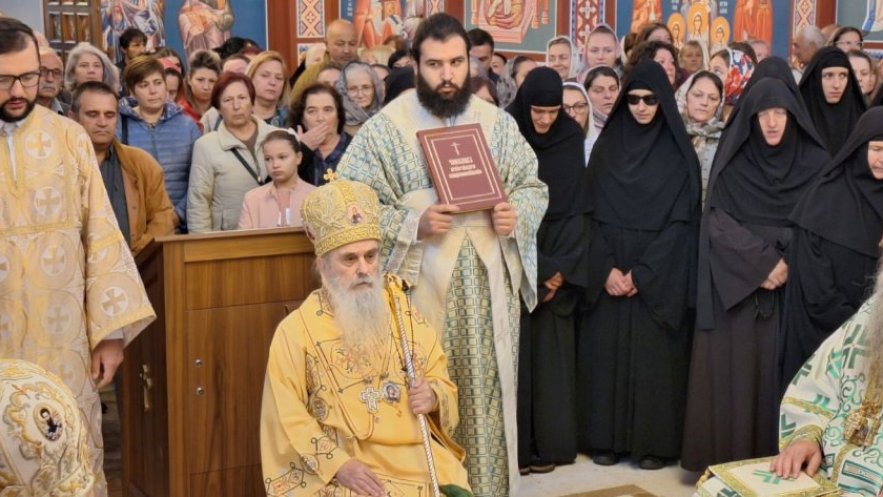 OCP News Service – 06/11/2023
Ohrid- Macedonia: Bishop Joakim was enthroned as the Bishop of Deljadrovtsi-Ilinden at Holy Equal-to-the-Apostles Emperor Constantine and Empress Jelena in the settlement of Ilinden, on 05 November 2023.
Many faithful took part in enthronement including Ambassador of the Republic of Serbia to the Republic of North Macedonia Nevena Jovanović.
This momentous event signifies a significant stride towards the complete unification of the Orthodox Church in Macedonia, following successful peace negotiations led by the Serbian Orthodox Church. Notably, the Macedonian Orthodox Church – Ohrid Archbishopric was granted a Tomos by the Serbian Orthodox Church as part of this unification process.
Source:
OCP News Service