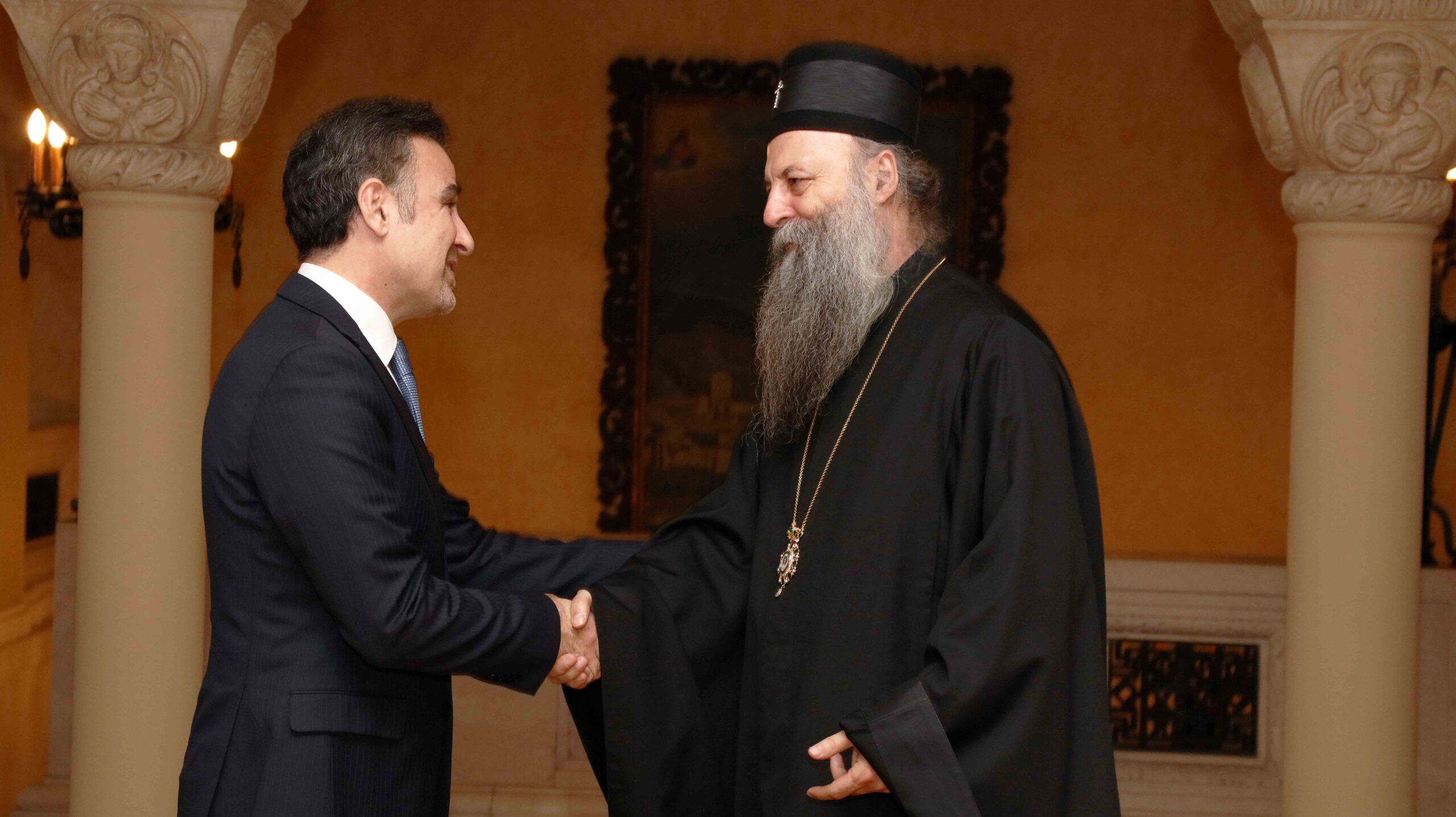 Ambassador of Syria to Serbia Thanked Serbian Orthodox Church for its Help and Aid
OCP News Service – 25/02/2022
Belgrade-Serbia: Ambassador Basema Dzaman Agu of the Republic of Syria to Serbia on behalf of president Bashar el-Assad thanked Patriarch and Serbian Orthodox Church for their aid and help during the aftermath of recent earthquakes. Patriarch Porfirije of Serbia received ambassador Basema Dzaman Agu at Patriarchal Palace on February 24, 2023.
According to the  Patriarchate:
The ambassador informed the Patriarch about the current state of his country, which suffered in the fire of war, imposed sanctions, and the recent earthquake.
His Holiness expressed sympathy and understanding because the two countries and peoples share similar fates and trials on some issues. – We have the desire and will to provide even greater aid for the Republic of Syria in the time ahead, said the Serbian Patriarch.
The reception was attended by His Eminence the Bishop Sava of Marčanski, head of the Cabinet of the Serbian Patriarch, and Mr. Amid Hamdan, Secretary of the Embassy