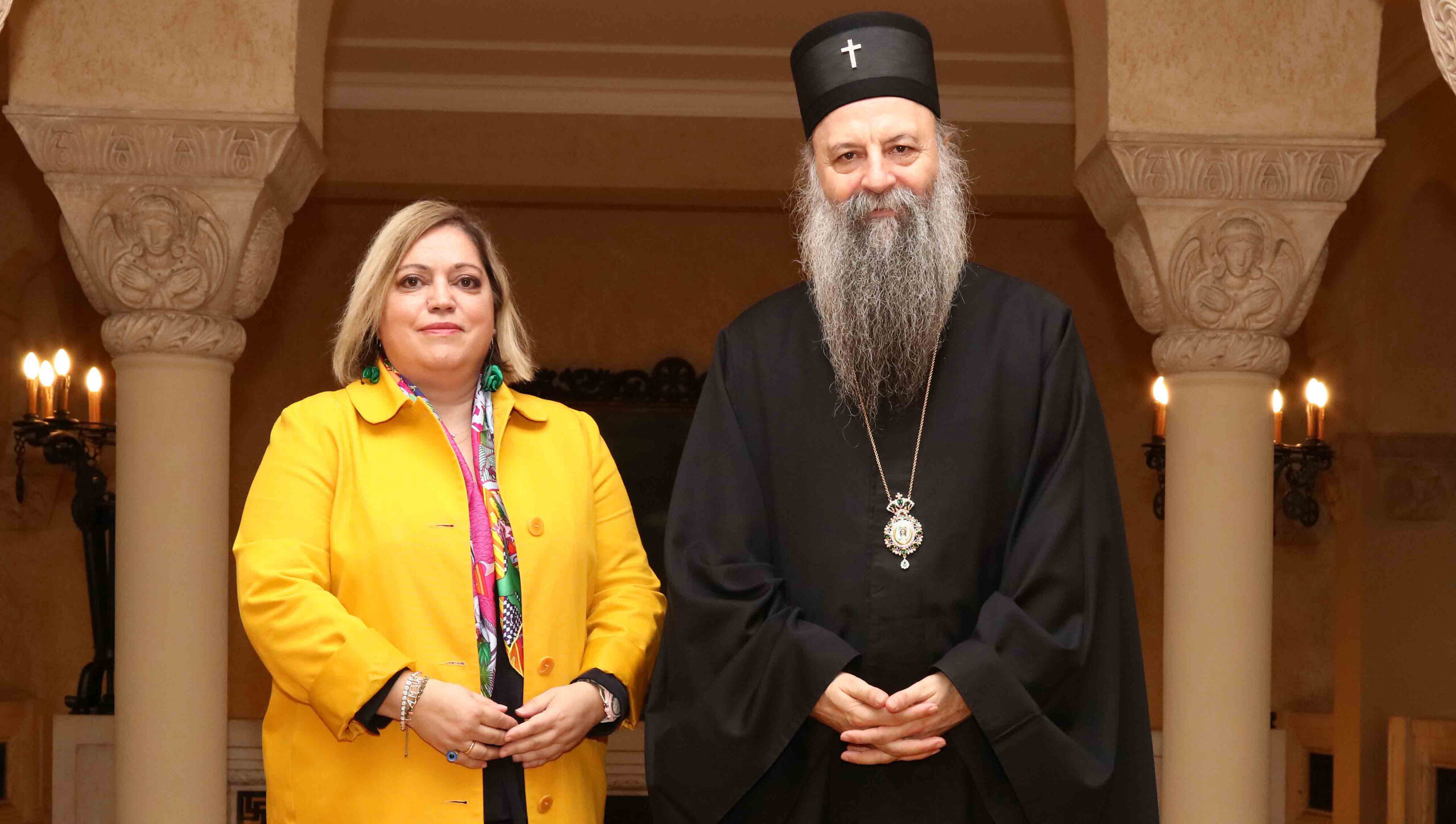 'Good Cooperation Between Two Nations is Based on Solid Foundations that are Strengthened in the Spirit of Mutual Understanding' – Patriarch Porfirije of Serbia
OCP News Service – 25/02/2022
Belgrade-Serbia: 'Good cooperation between the two nations is based on solid foundations that are strengthened again and again in the spirit of mutual understanding' said Patriarch Porfirije of Serbia on the occasion of receiving the newly appointed Greek ambassador in Serbia. Patriarch Porfirije received Maria Levanti, Ambassador of the Republic of Greece in Serbia at Patriarchal Palace on February 24, 2023.
According to the  Patriarchate:
Patriarch Porphyry pointed out that in today's time of division and conflict, the relations between the two nations can serve as an example to all. The Ambassador of Greece reiterated her readiness for fruitful cooperation at all levels. The reception was attended by Bishop Sava of Marčanski, head of the Serbian Patriarch's Cabinet.
Source:
OCP News Service