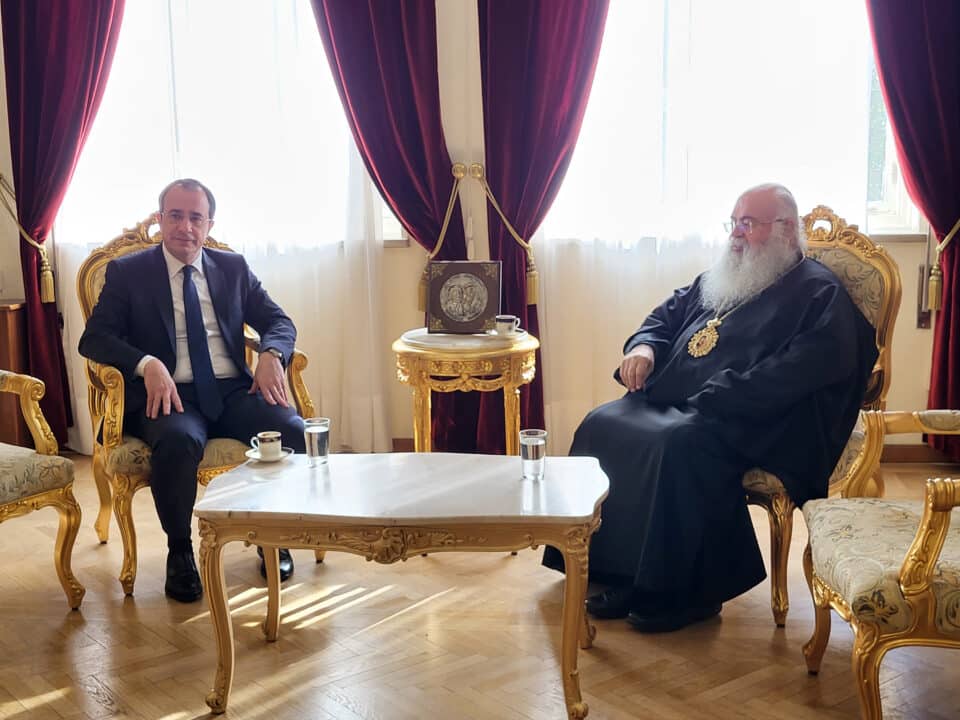 Cyprus President Elect Nikos Christodoulides Visited Archbishop Georgios
OCP News Service – 25/02/2023
Nicosia – Cyprus: Cyprus President-elect Nikos Christodoulides visited His Beatitude Georgios III – Archbishop of New Justiniana and All Cyprus on February 24, 2023, at the archbishopric in Nicosia. Nikos Christodoulides was elected as President of Cyprus on February 12, 2023, with 51.9%.
According to Cyprus Mail:
The meeting lasted about half an hour and no statements were made after it. They also vowed to speak again in the next weeks.
Source:
OCP News Service