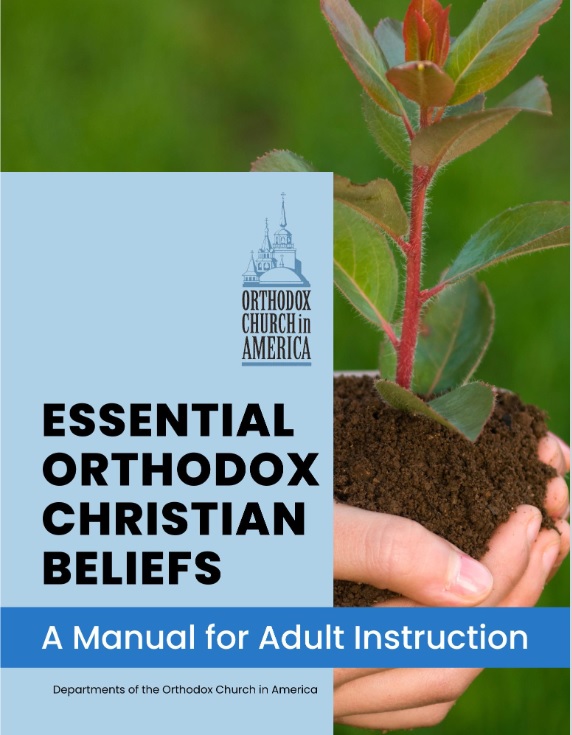 Orthodox Church in America Published "Essential Orthodox Christian Beliefs: A Manual for Adult Instruction"
OCP News Service – 11/06/2023
Springfield- US: Departments of the Orthodox Church in America published "Essential Orthodox Christian Beliefs: A Manual for Adult Instruction". This is now available for free download.
According to the official release:
The groundbreaking work is an offering to the Church to assist clergy and parishes in their work of instructing inquirers and the faithful in the truths of the Orthodox Christian Faith. This work is not meant to replace time-trusted books and publications which have taught generations but to work in concert with them.
Archpriest Thomas Soroka, Project Manager for the Departments of the OCA, said, "We presented this idea to His Beatitude Metropolitan Tikhon several years ago, to bring together interested pastors, teachers, and scholars from across the Orthodox Church America and produce a presentation of the Orthodox Faith that would emphasize developing an Orthodox Christian worldview. Because of the technology available, it would be a living document that could be periodically refined and perfected. With the initial publication of this manual, we will now work to develop supportive media for teachers to present the lessons in an effective way."
The 250-page work can be downloaded for free at oca.org/about/departments.
"Essential Orthodox Christian Beliefs: A Manual for Adult Instruction"
Source:
OCP News Service