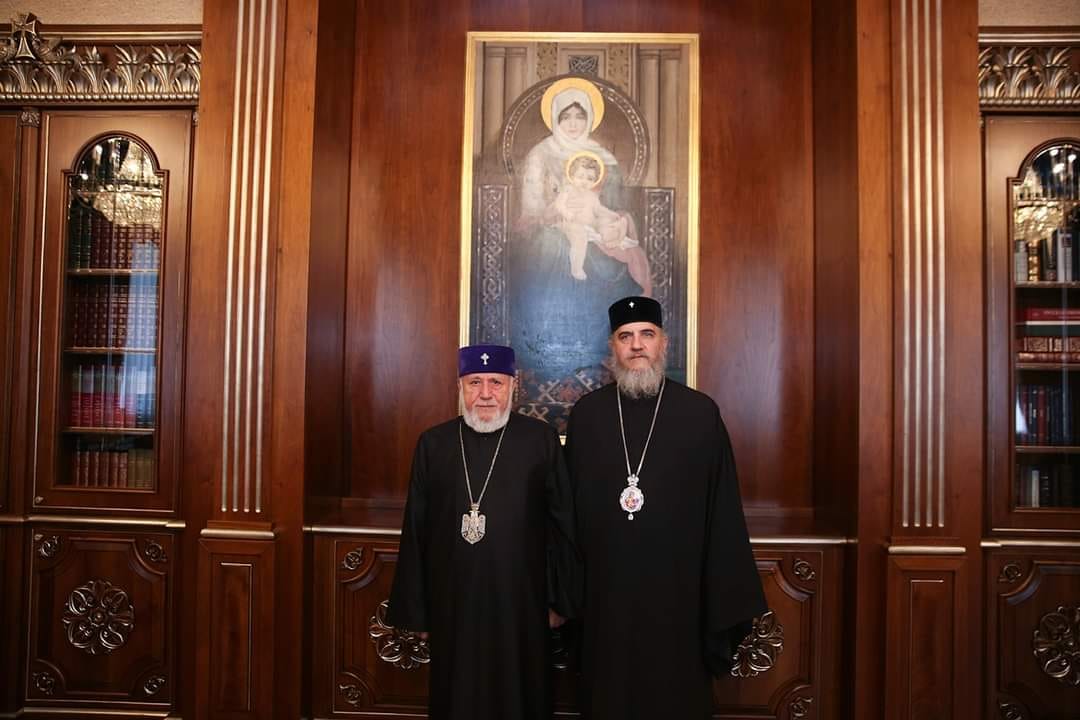 Church of Cyprus to Support Armenian Church in Artsakh Armenian Crisis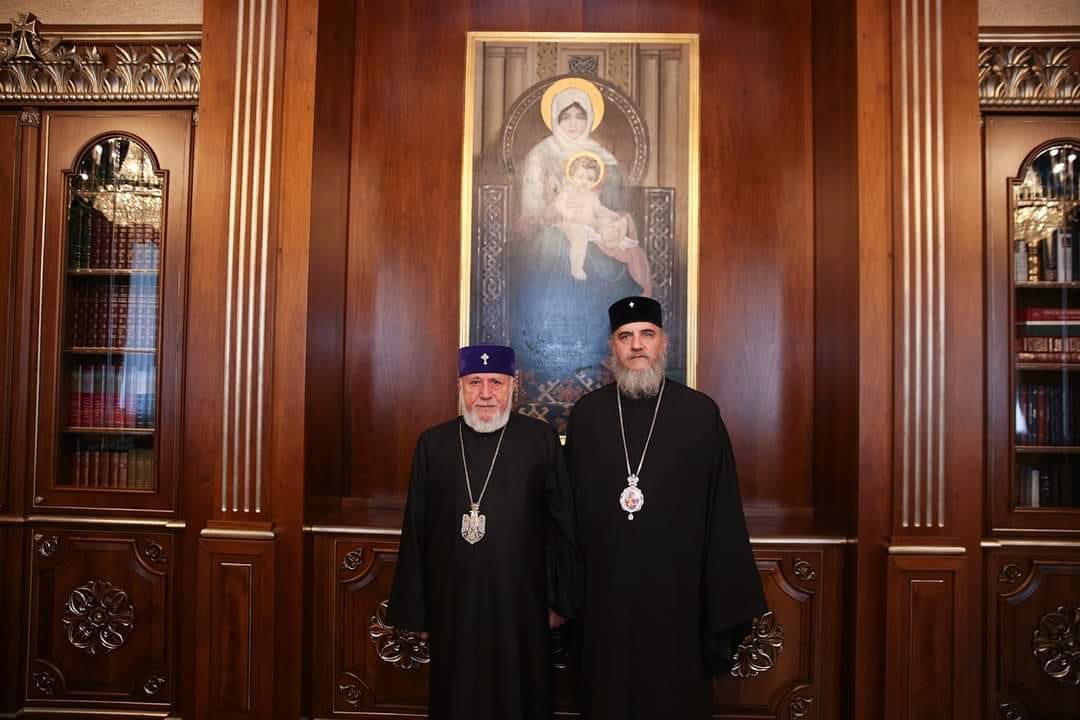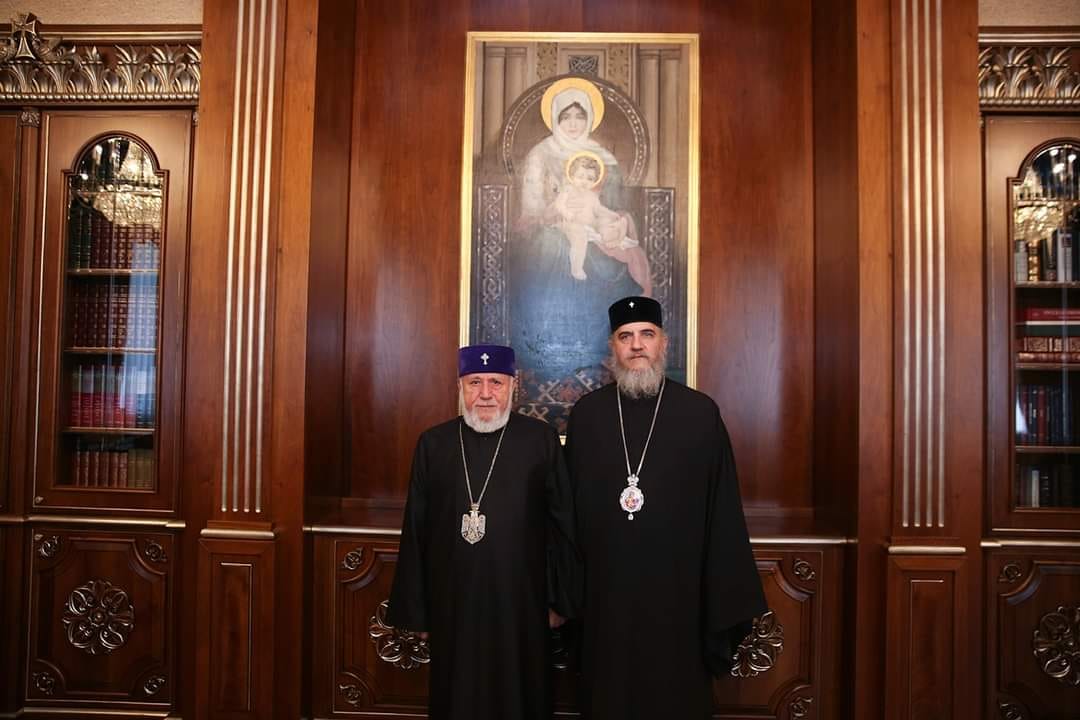 Armenian Church – OCP News Service – 29/10/2023
Yerevan-Armenia: On 24 October 2023, His Holiness Karekin II, Supreme Patriarch and Catholicos of All Armenians received Bishop Porphyrios of Neapolis. His Holiness, welcoming the Holy Father's visit to the Mother See of Holy Etchmiadzin, expressed his gratitude to the Orthodox Church of Cyprus for the support shown to the depatriated Artsakh Armenians and Armenia in these difficult days.
His Holiness the Patriarch emphasized that the two friendly peoples have historical similarities, and with their strong faith they were able to face many trials and difficulties.
During the conversation, the Armenian Patriarch also referred to the challenges faced by forcibly displaced Artsakh residents, expressing hope that with faith in God and the Lord's support, our people will overcome the severe consequences of the genocidal actions carried out by Azerbaijan.
For his part, Bishop Porfirios noted that his visit aims to provide medical assistance to the Armenians of Artsakh in the health sector and to express the support of the Orthodox Church of Cyprus to the Armenian people.
At the end, the Patriarch of Armenia, in the person of Bishop Porfirios, conveyed his brotherly love and greetings to Archbishop Georgios of Cyprus
Source:
OCP News Services