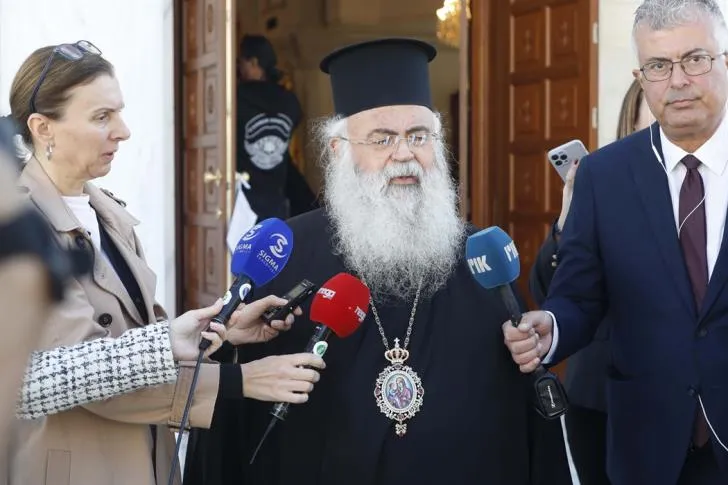 Archbishop Georgios of Cyprus Advocates for Sex Education in Schools
OCP News Service – 18/09/2023
Nicosia – Cyprus: His Beatitude Georgios III – Archbishop of New Justiniana and All Cyprus talked in favor of providing sex education in schools as part of the curriculum while answering a question from the reporter of Philenews on September 14, 2023. The Archbishop supports the inclusion of sexual education in schools, asserting that it is preferable to educate children on self-protection rather than keeping them uninformed and susceptible. Archbishop Georgios recently held discussions with the Minister of Education and the appointed inspector responsible for overseeing this matter. Their consensus was that the Ministry would exert maximum effort not just to educate but also to safeguard children.
Archbishop Georgios served as the Metropolitan of Paphos until his recent elevation to the primatial position. Following his appointment, Metropolitan Tychikos, who succeeded him in Paphos, expressed a strong stance against the recently introduced mandatory comprehensive sex education programs. In a letter read across all churches in his diocese earlier this month, Met. Tychikos asserted that these new courses are designed with the intent of undermining our children's spiritual strength, dulling their moral awareness, and eroding the principles of our ancient 2,000-year-old Greek tradition and conscience.
Metropolitan Tychikos Enthroned as Metropolitan of Paphos (Cyprus)
In June, the Ministry of Education unveiled the curriculum specifics.
Source:
Philenews.com
OCP News Service