Watch Now – Featuring Man of God – Conversation With Yelena Popovic & Alexandros Potter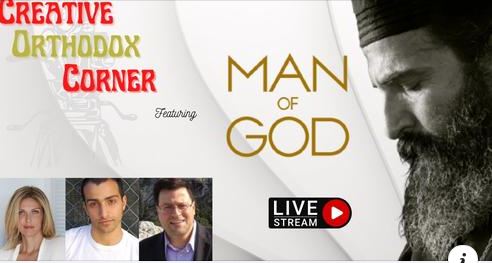 OCP News Service – 27/3/22
Global: OCP Youtube channel has launched the first episode of the newly launched show Creative Orthodox Corner. 
The first episode of OCP COC was streamed live on 19th March 2022 featuring the award-winning box office hit movie Man of God. Director Yelena Popovic, Producer Alexandros Potter and Orthodox Theologian Dr John G Panagiotou took part in the live streaming.
The movie Man of God is a biopic on Saint Nektharious. The movie will be released in the US this week with Special shows on the 21st and 28th of March in various cities.
Source:
OCP News Service