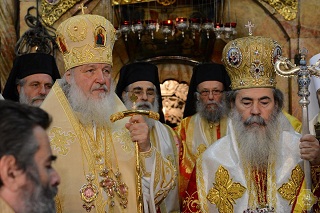 Patriarch Theophilos Reaffirms Commitment to Church Unity in Birthday Greeting to Patriarch Kirill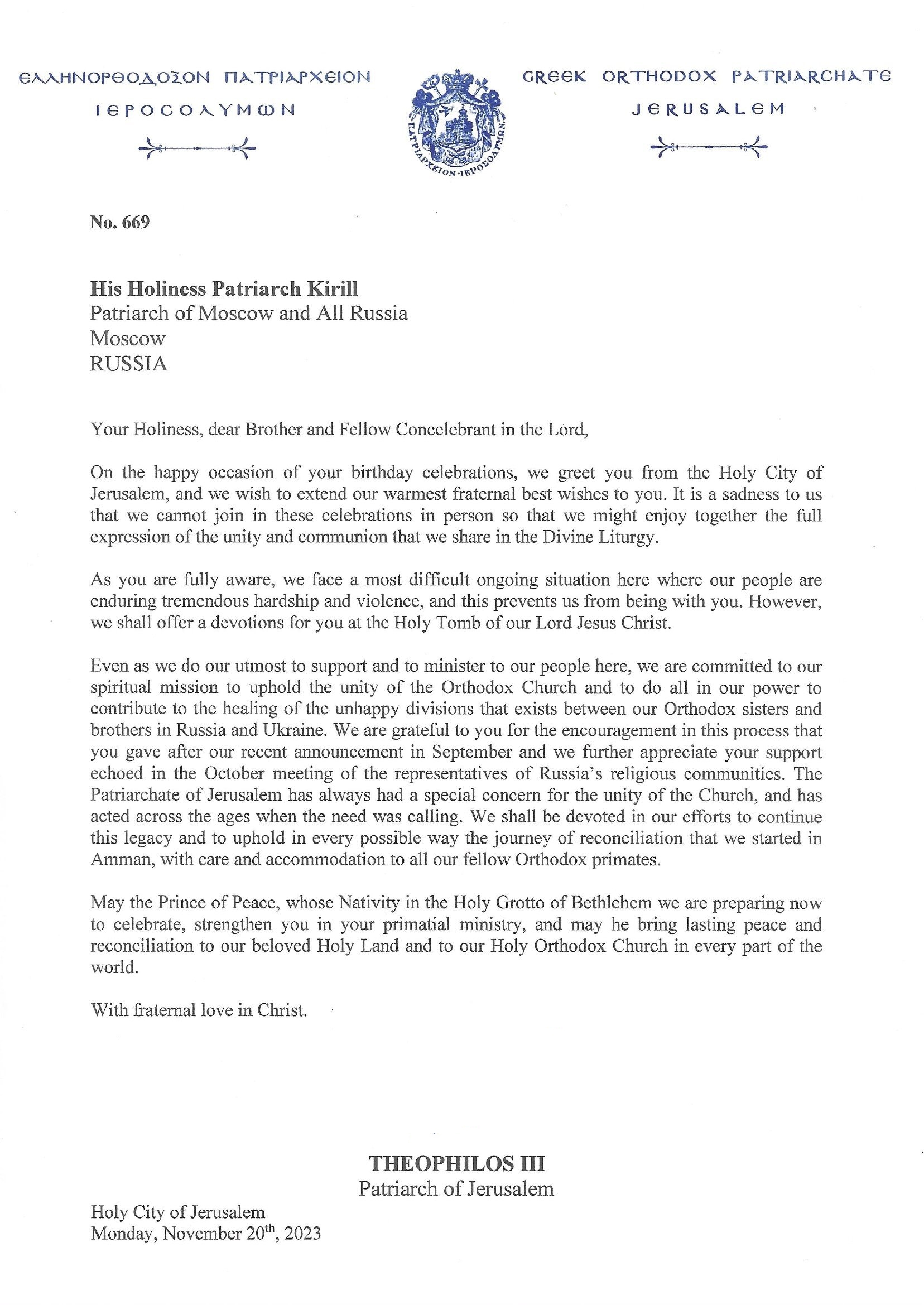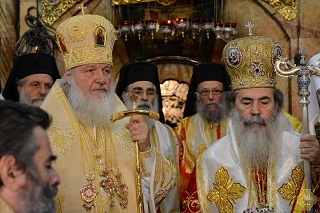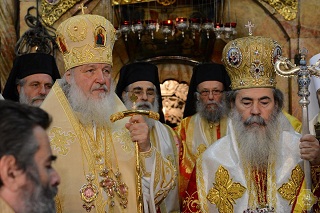 Patriarchate of Jerusalem – OCP News Service – 20/11/2023
Jerusalem-Holy Land: In a heartfelt letter sent from the Holy City of Jerusalem , Theophilos III, Patriarch of Jerusalem, conveyed warm birthday wishes to His Holiness Patriarch Kirill, the Patriarch of Moscow and All Russia on 20 November 2023.
Expressing regret that they could not celebrate in person due to the ongoing hardships and violence faced by the people in Jerusalem, Patriarch Theophilos III assured Patriarch Kirill of their devotion and offered special devotions at the Holy Tomb of Jesus Christ on this joyous occasion.
Despite the challenges in Jerusalem, the letter emphasized the commitment of the Greek Orthodox Patriarchate of Jerusalem to support and minister to their people while actively contributing to the unity of the Orthodox Church. Patriarch Theophilos III recalled the recent announcement in September and appreciated the encouragement received from Patriarch Kirill, as well as the support expressed in the October meeting of representatives from Russia's religious communities.
The Patriarchate of Jerusalem, with a historic concern for the unity of the Church, highlighted its dedication to the ongoing journey of reconciliation initiated in Amman. The letter expressed a commitment to upholding this legacy and working collaboratively with fellow Orthodox primates.
In closing, Patriarch Theophilos III invoked the Prince of Peace, anticipating the celebration of the Nativity in Bethlehem, and offered prayers for the strength of Patriarch Kirill in his primatial ministry. The letter concluded with a sincere wish for lasting peace and reconciliation in the Holy Land and throughout the Holy Orthodox Church worldwide.
Source:
OCP News Service