Patriarch Kirill Congratulated President Xi Jinping on his Re – Election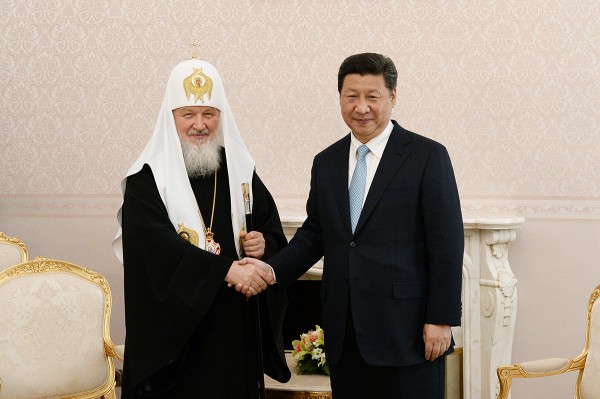 OCP News Service – 12/03/2023
Moscow – Russia: His Holiness Patriarch Kirill of Moscow and All Russia congratulated Xi Jinping, on his re-election as president of the People's Republic of China.
Patriarch Kirill of Russia – the Only Religious World Leader Received by the President of China
Full text of the Message:
Mr Xi Jinping, President of the People's Republic of China
Your Excellency!
Please accept my heartfelt congratulations on your re-election to the high and responsible post of Chairman of the People's Republic of China.
The people of China have again given you the confidence to lead the state, which is recognition of the success of your many years of work and efforts for a comprehensive socio-economic transformation of the country.
Long-standing good relations have developed between China and Russia, including in the field of spiritual culture. A special contribution to the strengthening of this friendship is made by the Orthodox community of China, whose life and ministry are inseparably linked with the past and present of the Celestial Empire.
I hope that thanks to your personal participation, the cooperation between the Chinese authorities and the Russian Orthodox Church in the religious sphere will receive a new positive impetus.
I wish you, dear Mr. Chairman, strength of mind and body, and peace and prosperity to the people of China.
Sincerely,
+KIRILL,
PATRIARCH OF MOSCOW AND ALL RUSSIA
Source: DECR
OCP News Service