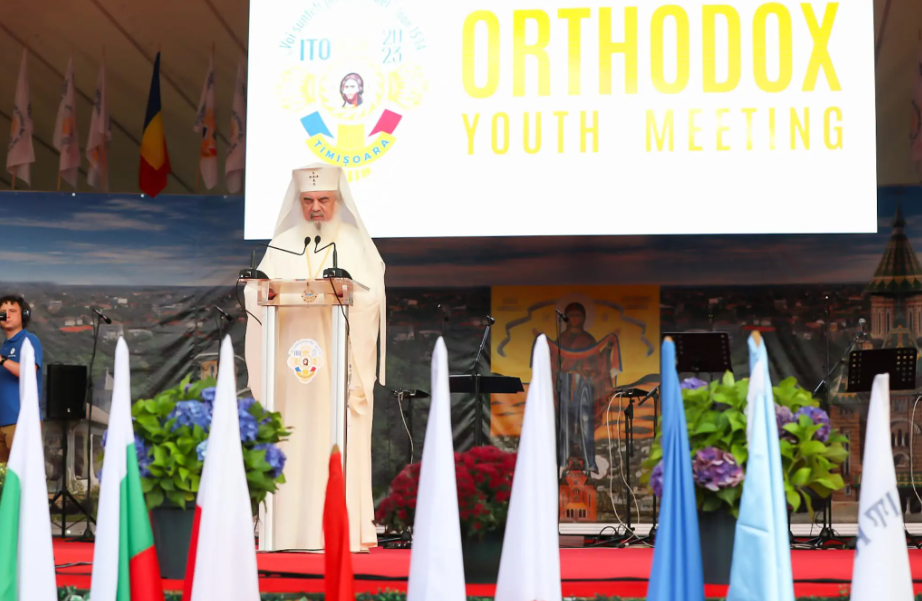 Patriarch Daniel at the International Meeting of Orthodox Youth 2023: The Church is Called to Convey Christ's Love to Young People
OCP News Service – Basilica News – 03/09/2023
Bucharest-Romania: Patriarch Daniel of the Romanian Orthodox Church inaugurated the International Meeting of Orthodox Youth (ITO) on August 31, 2023, in Timișoara, Romania. The International Meeting of Orthodox Youth (ITO) will be taking place in Timișoara from August 31 to September 3, 2023.
His Beatitude spoke about the theme of the event, which centers on man's friendship with God, and the Church's mission concerning young people.
Addressing the theme of this year's meeting, the Patriarch of Romania stated, 'According to the Holy Scriptures and the Holy Fathers of the Church, the primary and enduring goal of God's friendship with people and their friendship with God is the attainment of eternal life and glory in the Kingdom of God.'
He further emphasized, 'The Church is called to convey Christ's love for children and youth to young people and to assist them in becoming friends of Christ and friends to everyone, including children, young people, adults, and the elderly, all of whom require the presence and efforts of faithful, compassionate, prayerful, and supportive young individuals.
See the full text on the official site: https://basilica.ro/
Source: Basilica News and OCP News Service