OCP Delegates Received Hieromonk Stephan (Igmnov) of DECR – Moscow Patriarchate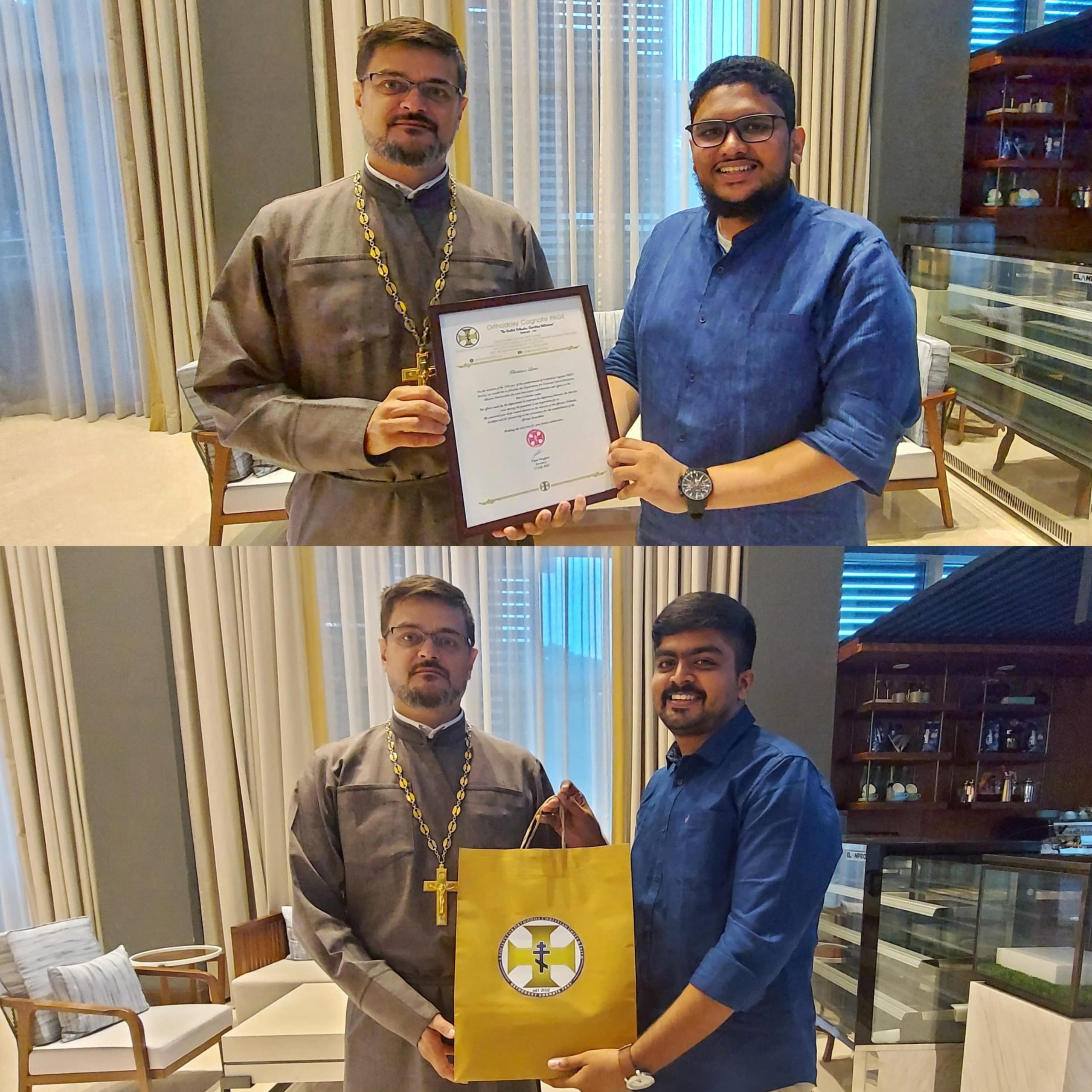 Hieromonk Stephan (Igmnov) of DECR with OCP Delegation (OCP Media)
OCP News Service – 29/07/2022
Malankara – India: Orthodoxy Cognate PAGE Society delegates received Hieromonk Stephan (Igmnov) Secretary of the Moscow Patriarchate's Department for External Church Relations on 27 July 2022 in Thrissur. The OCP delegation consisted of Donn George Varghese (Department of Public Relations and International Affairs) and Abel Mathews Alex (Manager Social Media and Communications). Hieromonk Stephan (Igmnov) discussed various topics in Pan-Orthodox World with the OCP delegation.
Watch Now – 'Pan-Orthodox Round Table' with Hieromonk Stefan (Igumnov)
Hieromonk Stephan also thanked Orthodoxy Cognate PAGE Society for its cooperation with the Department of External Church Relations of the Moscow Patriarchate and Russian Exarchate of Africa. OCP delegation also presented gifts and mementos to Hieromonk Stephan.
Source:
OCP News Service