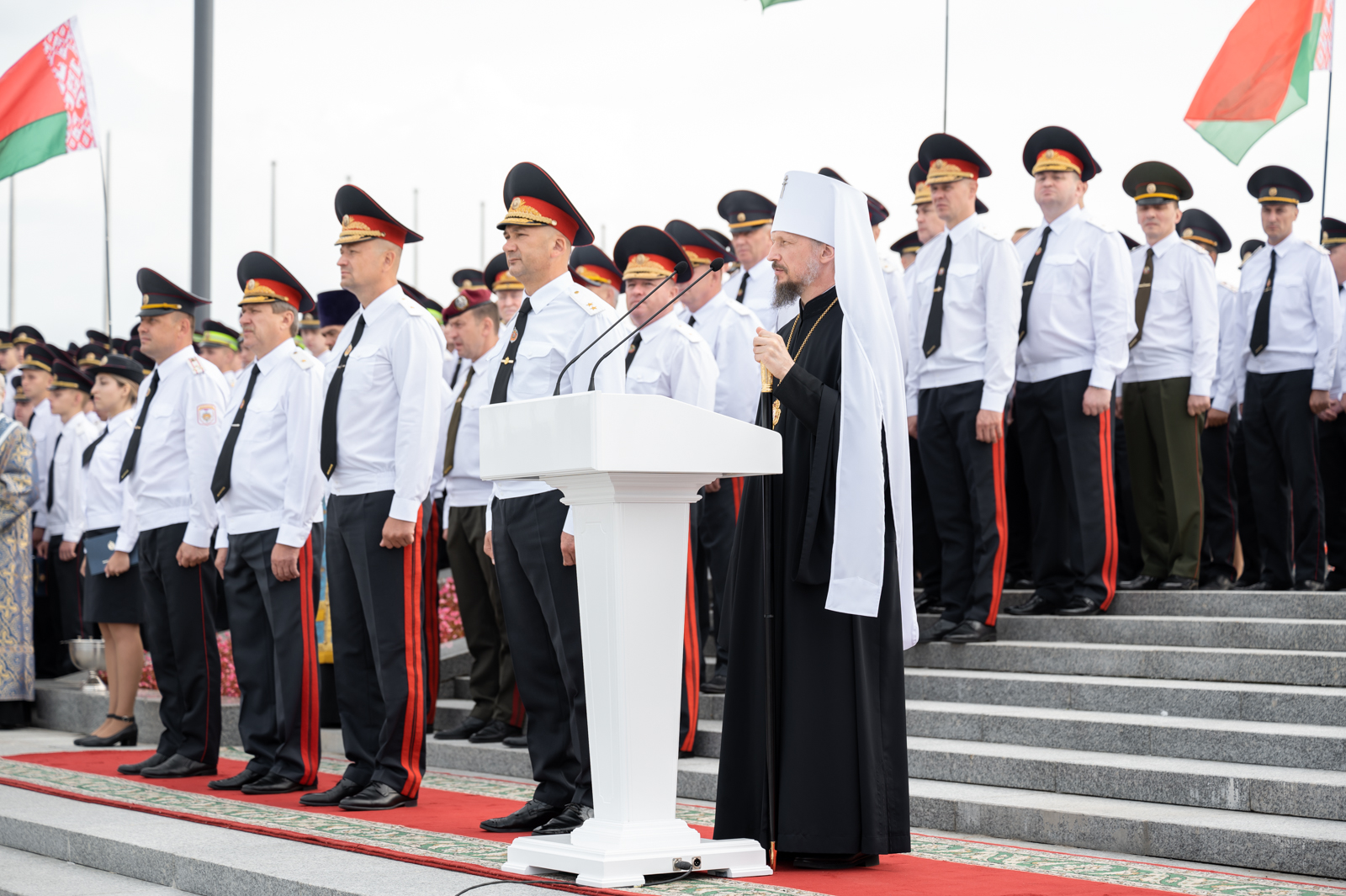 Metropolitan Benjamin of Belarus Took Part in Oath Ceremony for Cadets of the Academy of the Ministry of Internal Affairs and the Mogilev Institute of the Ministry of Internal Affairs
OCP News Service – 02/09/2023
Minsk-Belarus: Metropolitan Benjamin of Minsk and Zaslavl, Patriarchal Exarch of All Belarus, participated in the oath-taking ceremony of cadets from the Academy of the Ministry of Internal Affairs and the Mogilev Institute of the Ministry of Internal Affairs on August 29, 2023, at State Flag Square in Minsk.
During his address, Metropolitan Benjamin congratulated the recruits and delivered the following speech:
'Taking an oath is always accompanied by an inner impulse of the heart, a desire to align oneself with the fulfillment of duty, devotion to the Fatherland, selflessness, love, and professionalism,' noted the Archpastor. 'Our ancestors always recognized the responsibility for every word, and taking an oath is not just a pledge to people but also a pledge before God Himself. It is also a call for God's all-powerful assistance in fulfilling these obligations.'
'On this solemn day, I wish you, dear cadets and lyceum students, the full realization of the intentions that now reside in your hearts. The profession you have chosen is demanding, and not everyone can pursue it. Your choice reflects the commendable qualities of your character, which will develop and bear fruitful results,' advised Metropolitan Benjamin.
Source:
OCP News Service