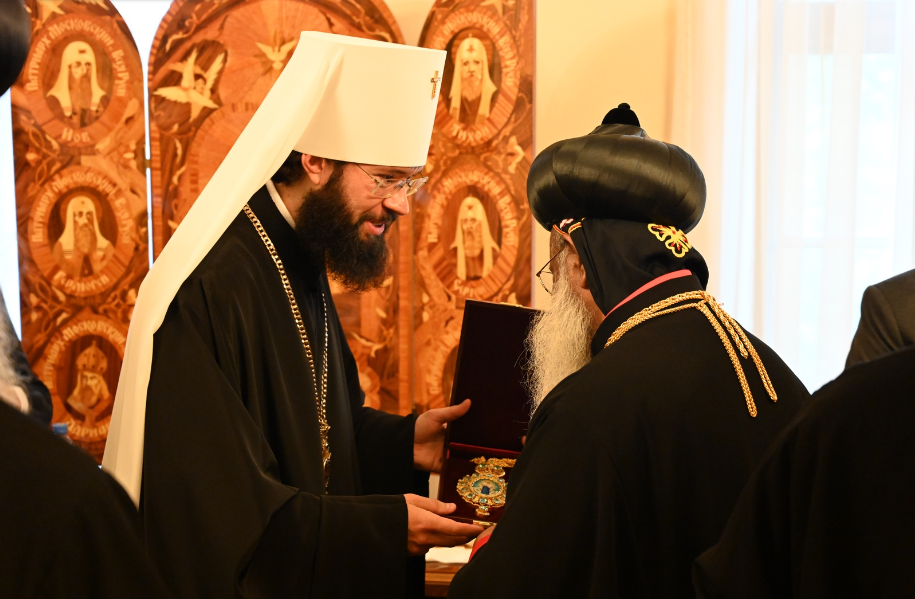 Metropolitan Anthony of DECR Received Primate of Malankara Orthodox Church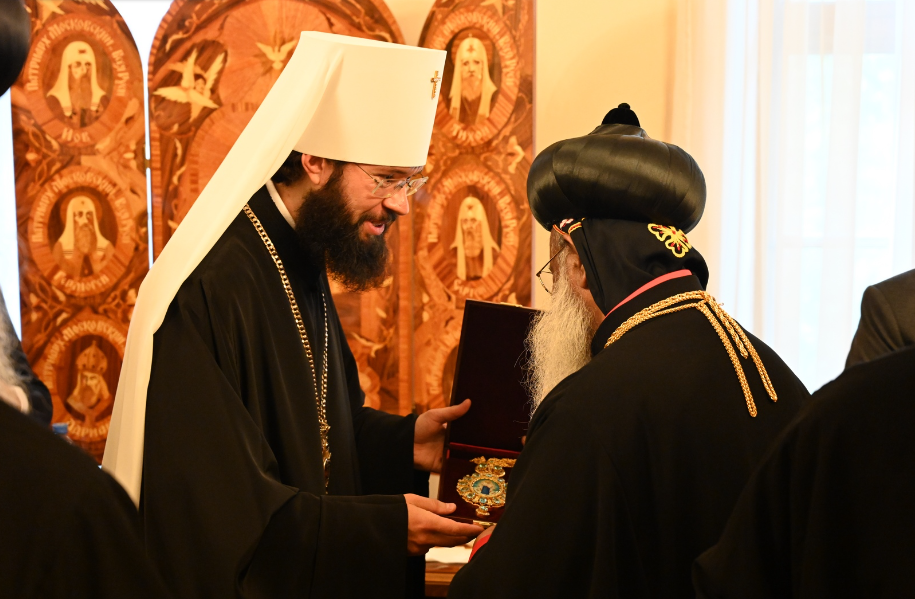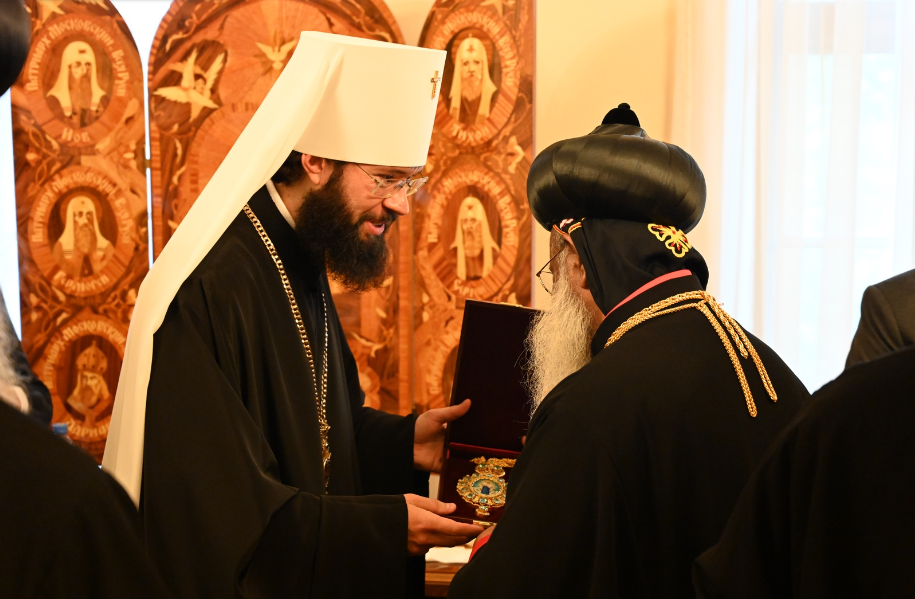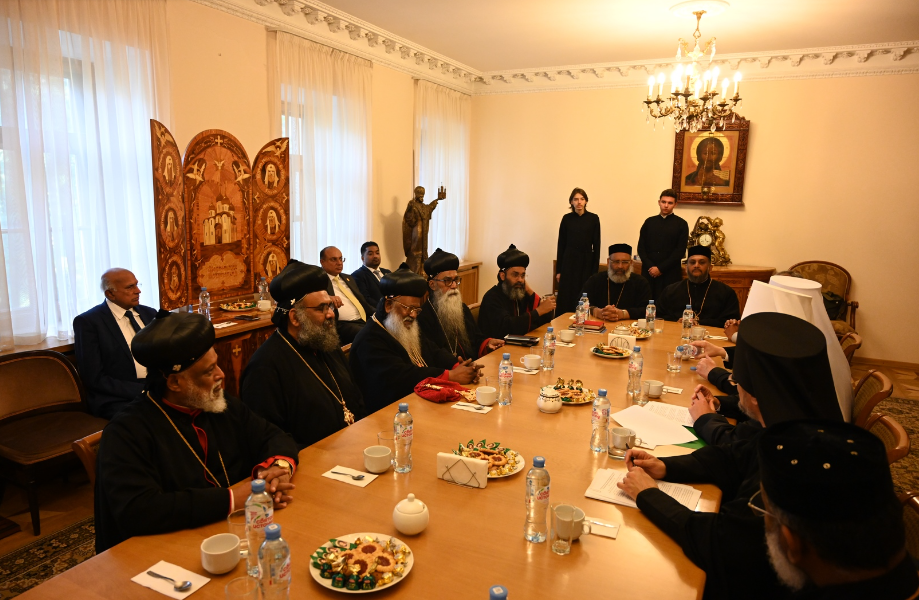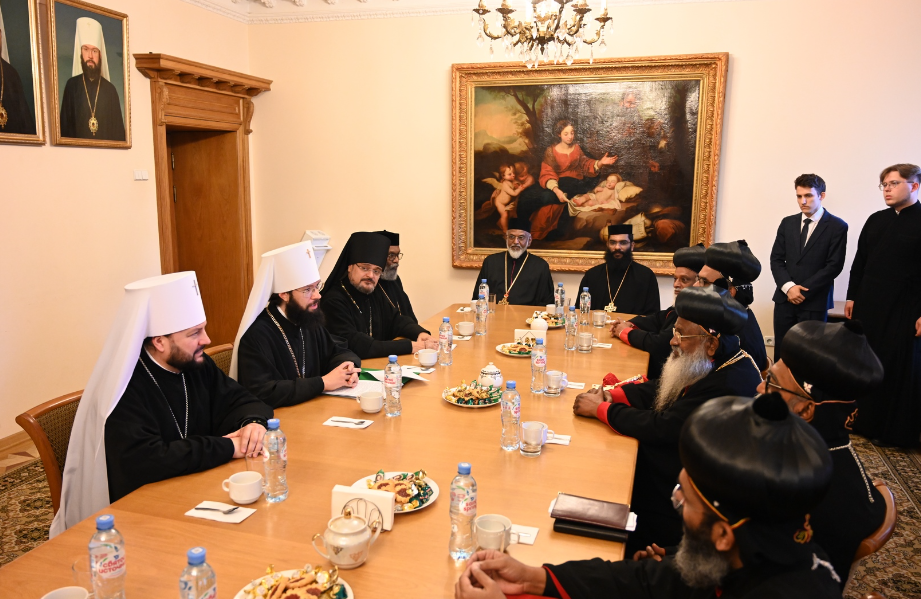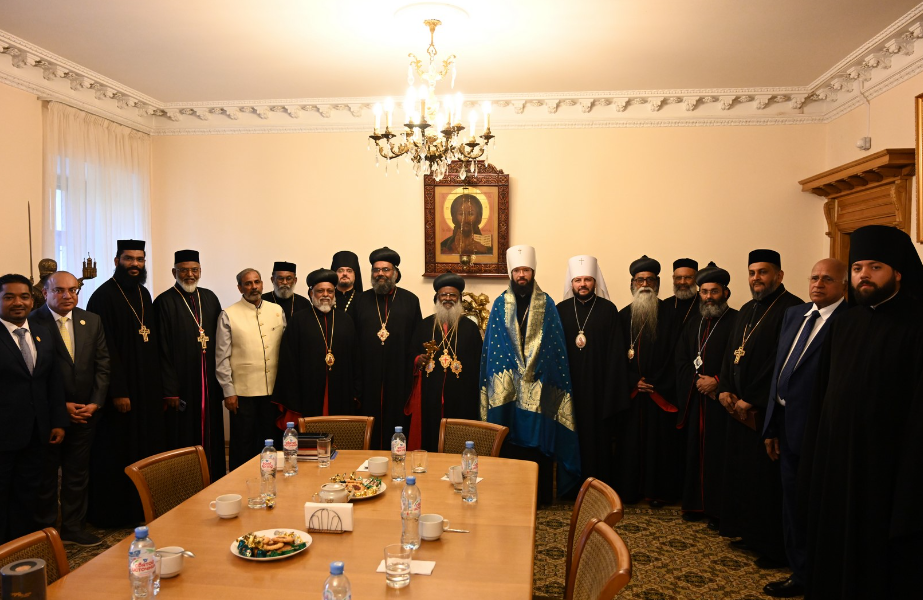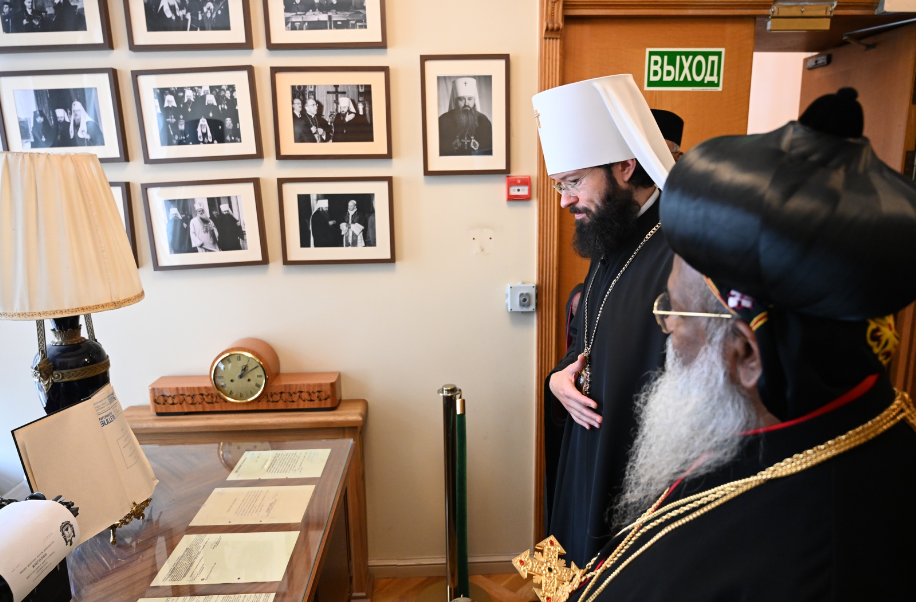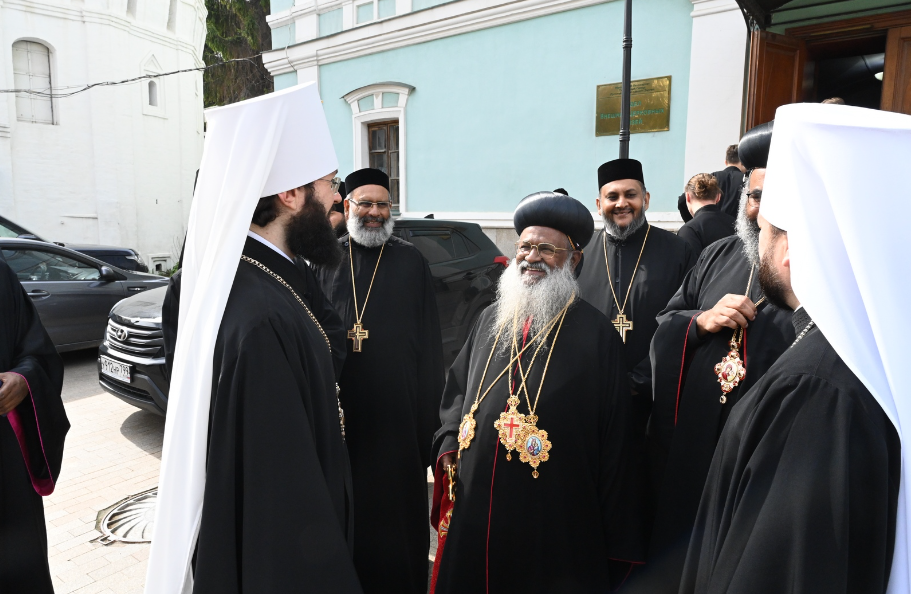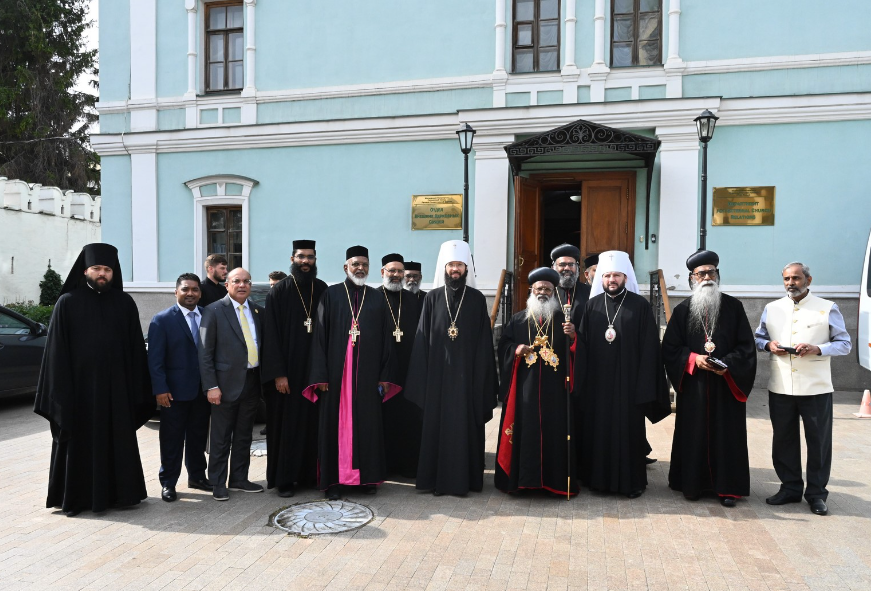 DECR – OCP News Service – 05/09/2023
Moscow – Russia: Metropolitan Anthony of Volokolamsk received the Primate of the Malankara Orthodox Church, His Holiness Baselios Marthoma Mathews the Third on 04 September 2023 at at the Department for External Church Relations of the Moscow Patriarchate. The meeting was also attended by members of the delegation accompanying His Holiness Catholicos
The Russian Orthodox Church was represented by: Patriarchal Exarch of Africa, co-chairman of the Working Group on Coordinating Bilateral Relations between the Russian Orthodox Church and the Malankara Church, Metropolitan Leonid of Klin, DECR Secretary for Inter-Christian Relations Hieromonk Stefan (Igumnov), DECR employee Hierodeacon Peter (Akhmatkhanov).
On behalf of His Holiness Patriarch Kirill of Moscow and All Russia, Metropolitan Anthony warmly welcomed distinguished guests within the walls of the Department for External Church Relations, the oldest and largest synodal structure of the Moscow Patriarchate. Vladyka Anthony spoke about the modern life of the Russian Orthodox Church and its external activities, in which dialogue with the Malankara Church traditionally occupies an important place, especially in the context of the functioning of the Working Group established in 2019 to coordinate bilateral relations. "The establishment of this group has given a new breath to our dialogue," said the head of the DECR.
In his response, His Holiness Baselios Marthoma Mathews the Third noted the high level of fraternal relations between the Malankara Church and the Moscow Patriarchate, mentioning that the foundation for their development was the sending of students of the Church of India to the Leningrad Theological Academy in the second half of the 20th century. One of these students was the future Malankara Catholicos himself. His Holiness mentioned his acquaintance with the future Patriarch Kirill of Moscow and All Russia, who was at that time the rector of the Leningrad Theological Academy. His Holiness the Catholicos also recalled his participation in the dialogue between the Orthodox and Ancient Eastern Churches and expressed hope for its continuation.
Then the topic of persecution of Christians in different regions of the world and the need to unite the efforts of the Churches to support suffering brothers and sisters was discussed. Metropolitan Anthony thanked the Primate and hierarchs of the Malankara Church for their recent statements in support of Metropolitan Jonathan of Tulchin and Bratslav.
His Holiness Catholicos noted the importance of jointly defending traditional moral values, one of the most active defenders of which, in his opinion, is the Russian Orthodox Church. At the end of the meeting, the DECR chairman wished the distinguished guests a blessed stay on Russian soil and a fruitful meeting with His Holiness Patriarch Kirill of Moscow and All Russia.
Source:
OCP News Service