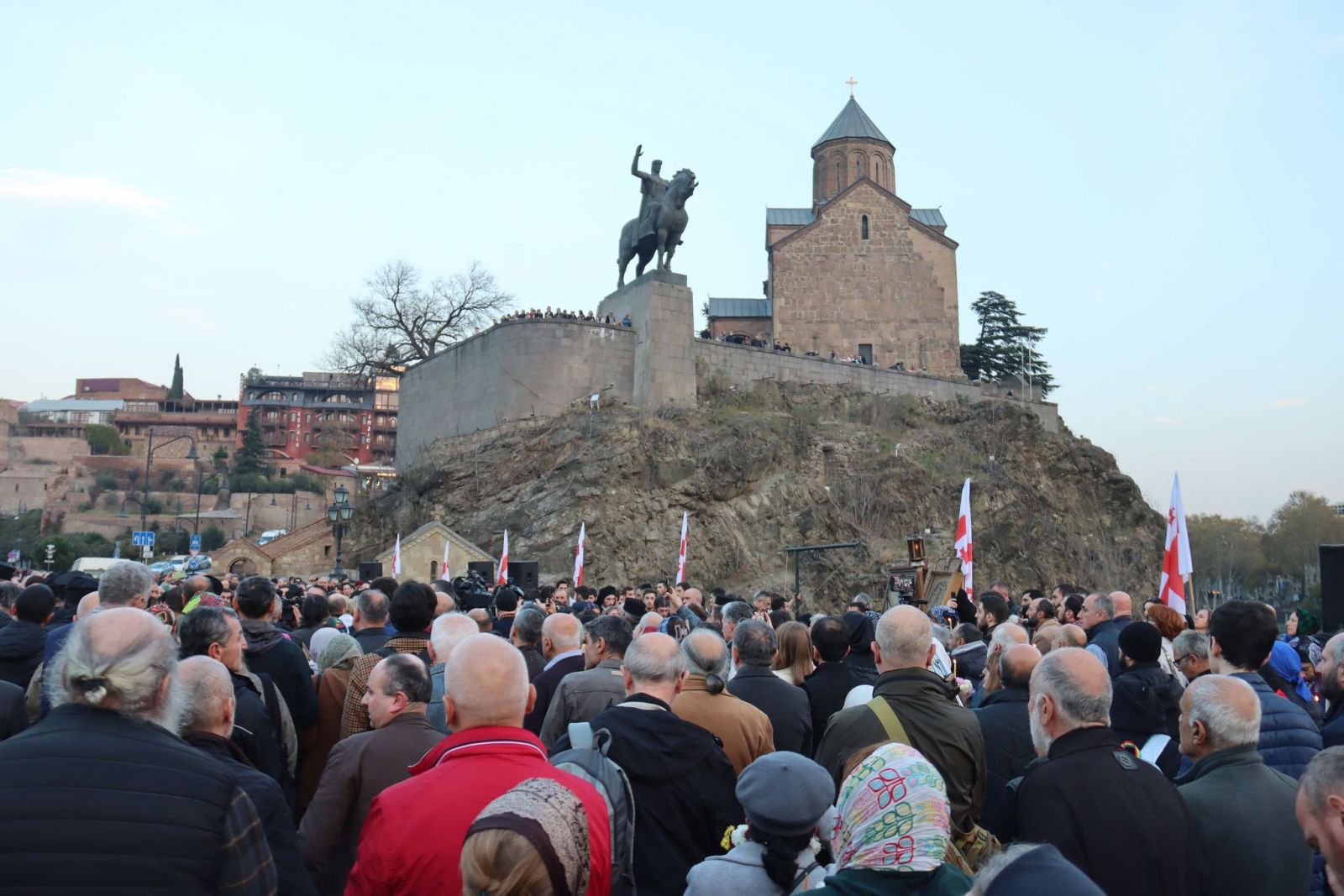 Georgia Commemorated Hundred Thousand Martyrs of Tbilisi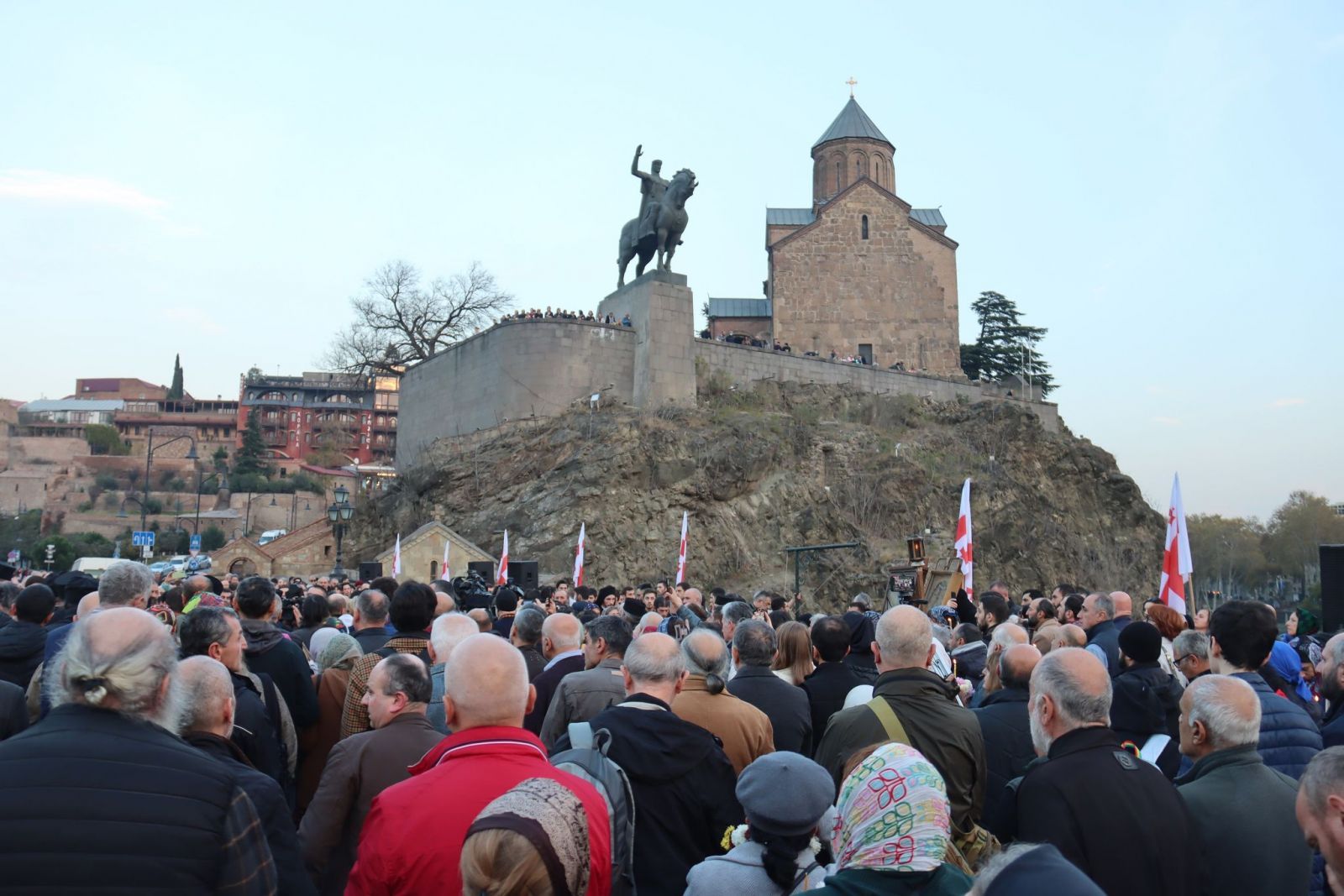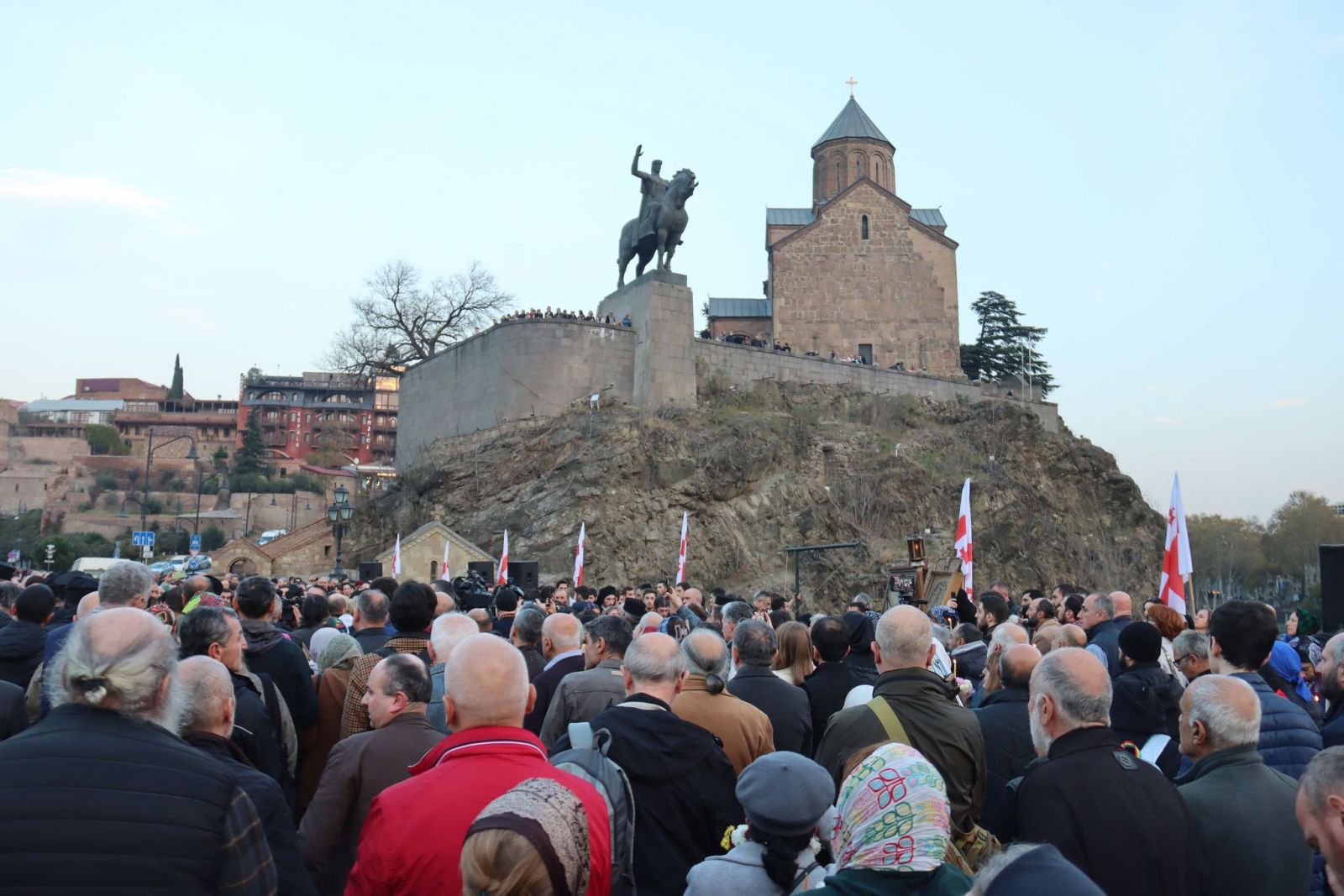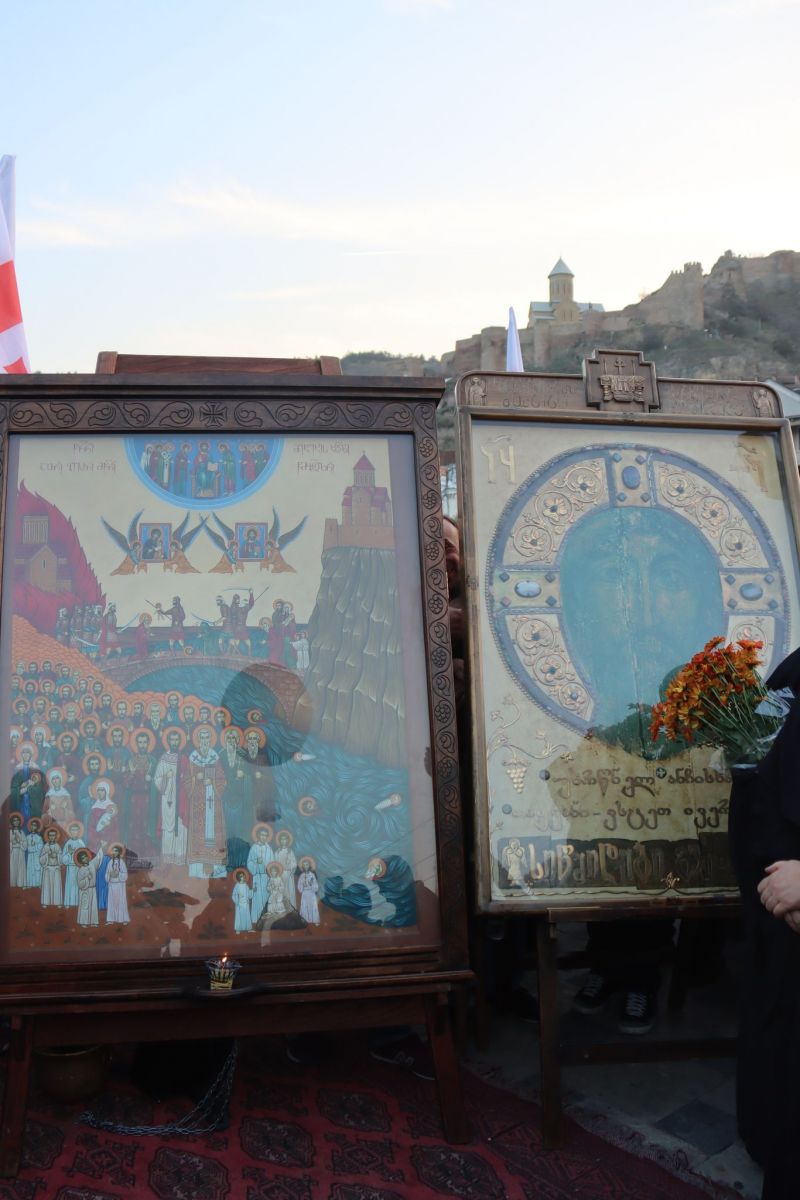 patriarchate.ge – OCP News Service – 13/11/2023
Tbilisi -Georgia: Metropolitan Shio (Mujiri) of Senaki and Chkhorotsku, joined by clergy and parishioners, led a prayer service on Metekhi Bridge on November 13, commemorating the 100,000 martyrs.
The solemn occasion brought the community together to collectively pray for the souls of the martyrs and reflect on their sacrifices. The event symbolized unity and spiritual connection among the faithful.
According to orthochristian.com:
In 1227, during an attack led by Khwarezm Sultan Jalal-ad-Din, the Georgian army initially repelled the invaders in Tbilisi. However, betrayal from Persians residing in the city allowed enemy forces to enter at night, resulting in horrific atrocities. According to chroniclers, it marked the darkest days in Georgian history, with Christians brutally massacred, infants killed, women raped, and mothers murdered with their children.
Jalal-ad-Din's orders led to the removal of icons from the Sion Cathedral. These sacred objects were placed on the bridge over the Mtkvari River, where citizens were compelled to walk on them, defiling the revered symbols. Those renouncing Christianity and desecrating the holy icons were promised survival, while the others faced beheading. In a poignant sacrifice for the icons, 100,000 Georgians laid down their lives.
Source:
OCP News Services- patriarchate.ge