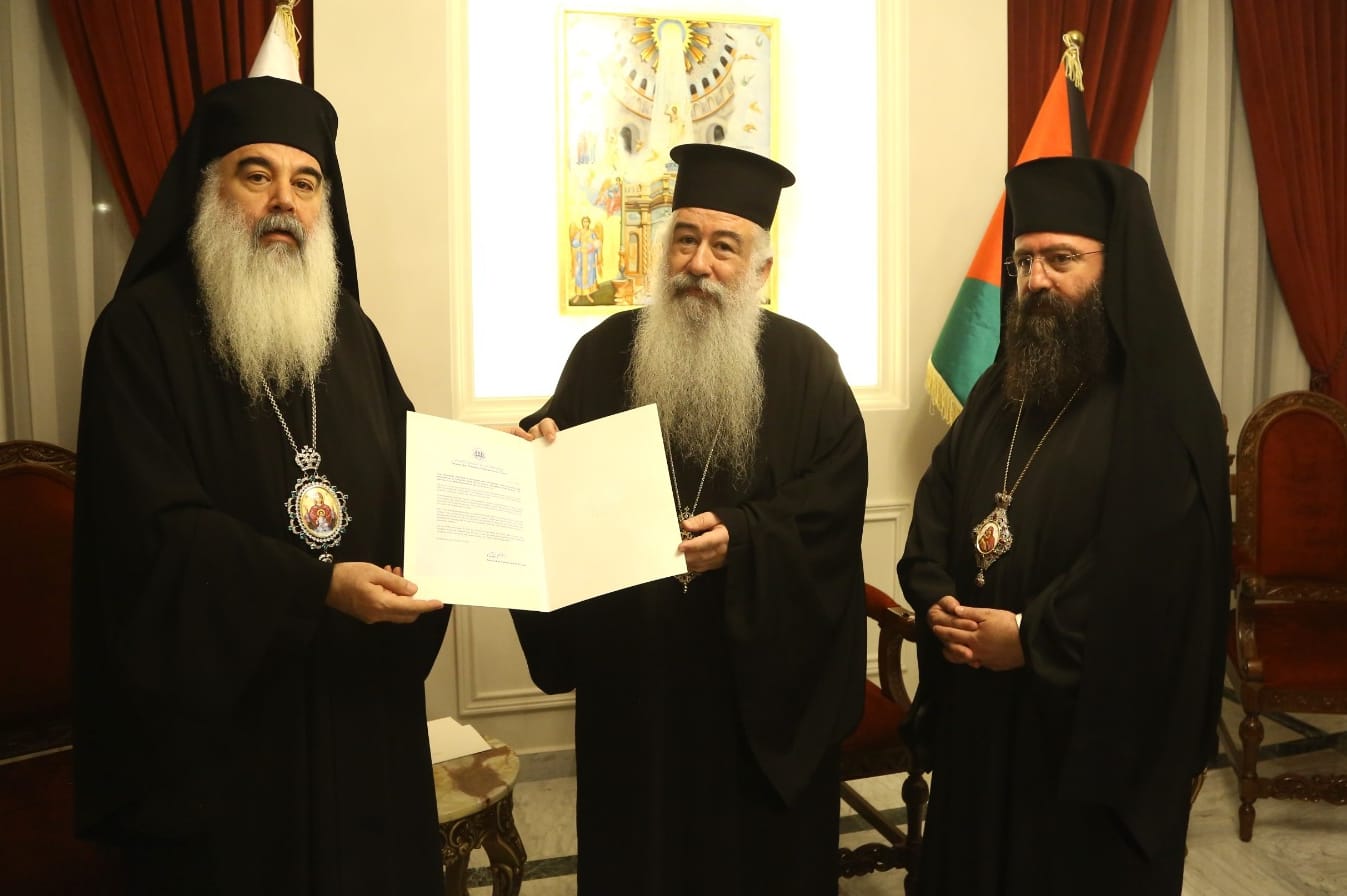 Ecclesiastical Relations Reinstated Between Patriarchates of Antioch and Jerusalem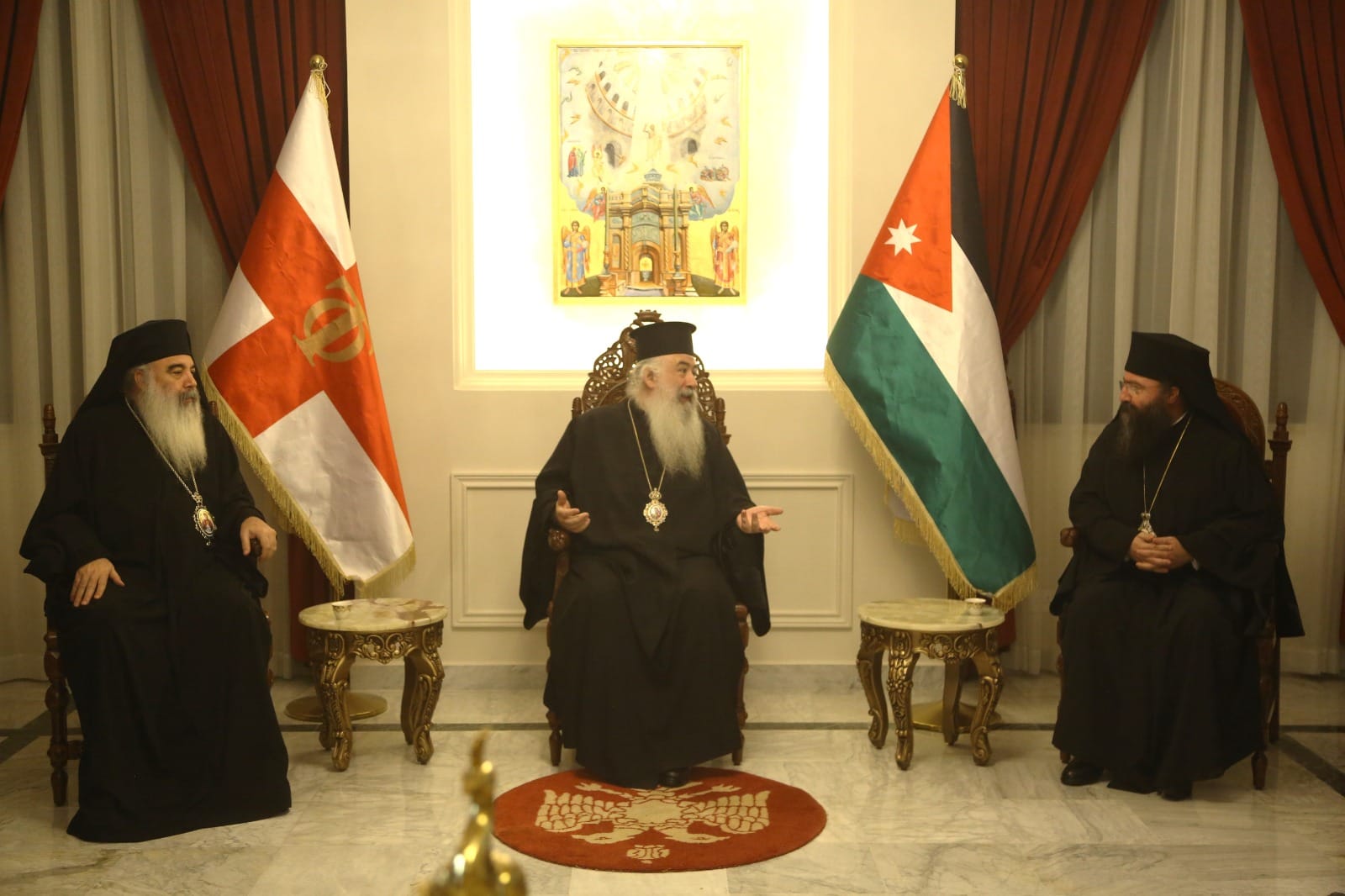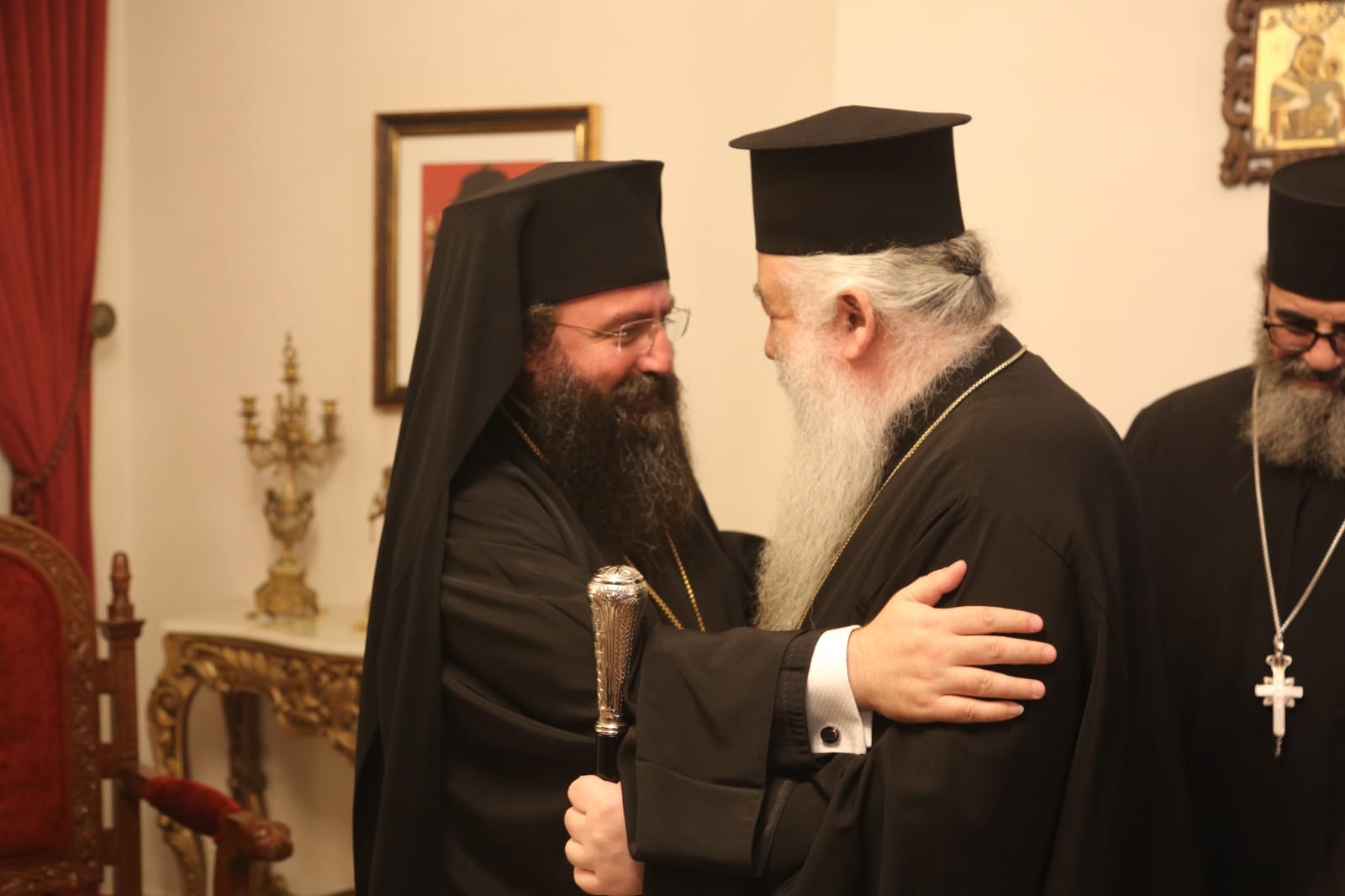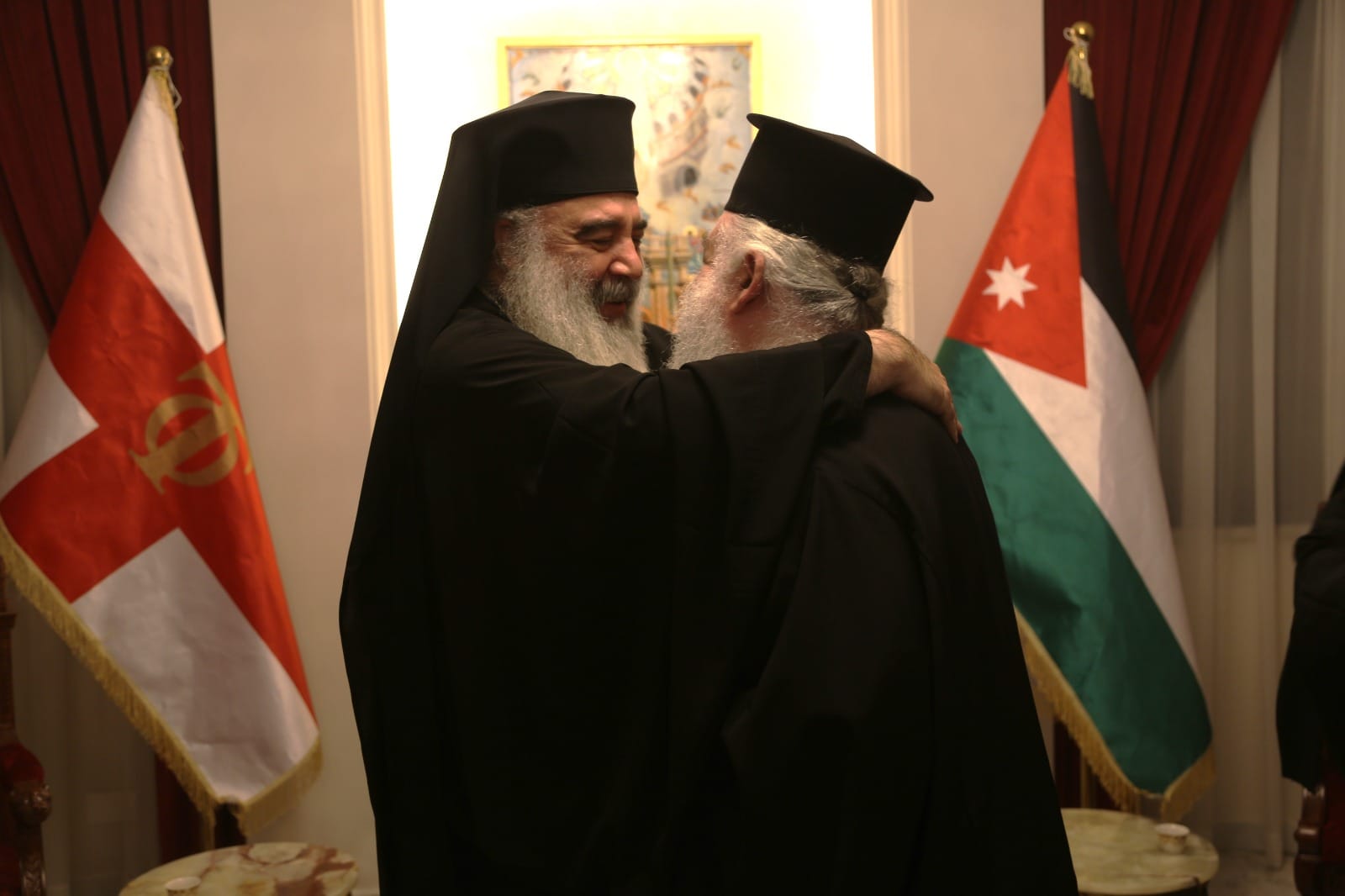 Patriarchate of Jerusalem – OCP News Service – 09/11/2023
Amman-Jordan: In a significant and historic move on 09 November 2023, a high-ranking patriarchal delegation from the Church of Antioch, led by His Eminence Metropolitan Athanasius Fahd and His Eminence Metropolitan Aphrem Maalouli, visited the Jordanian capital, Amman, to convey a message of brotherly love and the restoration of ecclesiastical communion to the Church of Jerusalem within the Greek Orthodox Patriarchate of Antioch and All the East.
Welcomed with great joy by His Eminence Bishop Christoforos at the Archbishopric House, the delegation expressed their commitment to fostering unity and strengthening ties of pure Christian love between the two sister patriarchates. Bishop Christoforos highlighted the significance of this return to ecclesiastical communion, emphasizing its positive impact on the Orthodox and Christian world in the East and beyond.
The visiting bishops considered this occasion as a new beginning, coming at a time when the Universal Church aspires to unity and reconciliation. They emphasized the importance of achieving this through prayer, fasting, and wisdom.
During the meeting, Bishop Christoforos commended the national and humanitarian stance of the Church of Antioch, particularly their support for those afflicted in Gaza. The Antiochian delegation presented a donation from His Beatitude Patriarch John Al-Yazigi and the entire Antiochian parish to support the people in the Gaza Strip.
The reception at the Archbishopric House was attended by dignitaries, clergy, and journalists, marking a momentous step towards fostering unity and solidarity within the Orthodox Christian community.

Source:
OCP News Service