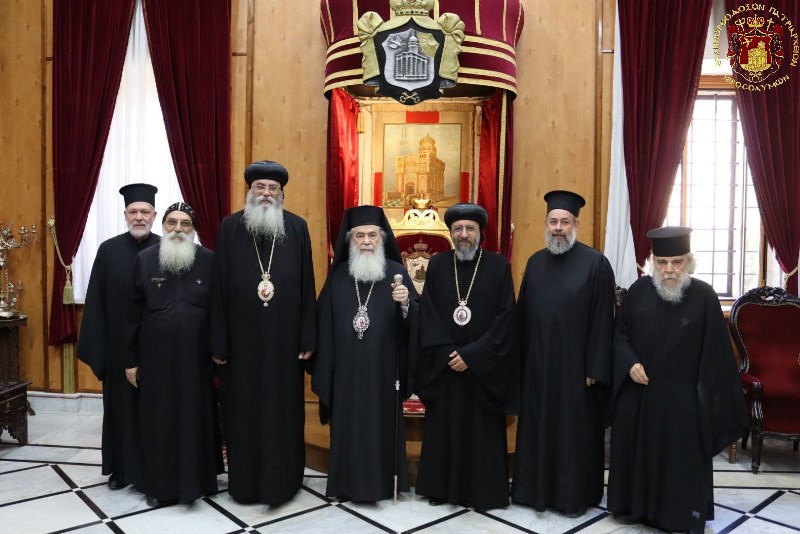 Patriarch Theophilos of Jerusalem Receives Archbishop Angaelos of London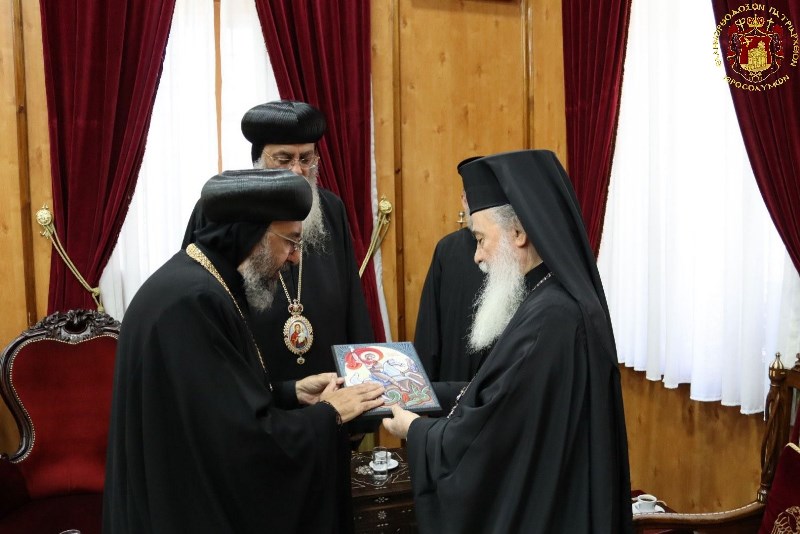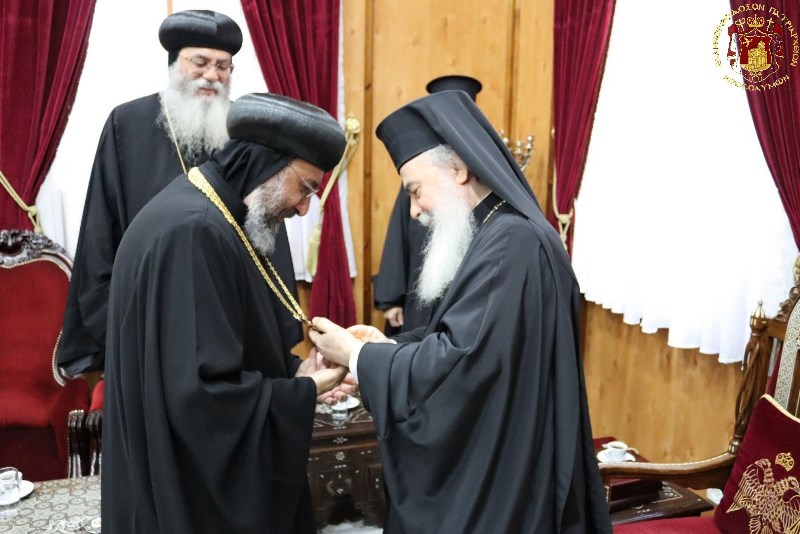 OCP News Service – 20/09/2023
Jerusalem-Holy Land: His Beatitude Patriarch Theophilos III of the Holy City of Jerusalem and All Palestine welcomed the Coptic Archbishop of England, His Eminence Archbishop Angelos, along with His Eminence the Coptic Archbishop in Jerusalem, Archbishop Antonios, on September 19, 2023, at the Patriarchate.
During this fraternal meeting, several key issues related to the Christian Churches in Jerusalem were discussed. These topics included challenges such as unfair municipal taxes imposed by the Jerusalem Municipality and attacks by radical elements against Christians and their Churches.
Despite these difficulties, the churches work together to overcome these challenges and serve the thousands of pilgrims who visit the Holy Land. Additionally, they endeavor to maintain the multi-religious and multi-cultural character of Jerusalem.
The matter of the "Der Sultan problem" was also on the agenda, with a focus on finding a solution through dialogue between the Churches, free from external interference. Patriarch Theophilos III expressed optimism, stating, "We are optimistic because we are the Church of the Resurrection."
Furthermore, the discussion included the possibility of resuming the theological dialogue between the Eastern Chalcedonian Orthodox Churches and Oriental Churches.
As a sign of their mutual respect and goodwill, the Patriarch presented His Eminence Archbishop Angelos with an "Engolpion" and the icons of the Theotokos and the Edicule. In return, His Eminence offered the Patriarch an icon featuring Coptic children iconography.
Source:
OCP News Service