Archbishop Georgios of Cyprus Contentedly Welcomed Catholicos Aram I
OCP News Service – 22/03/2023
Nicosia – Cyprus: His Beatitude Georgios III – Archbishop of New Justiniana and All Cyprus contentedly welcomed His Holiness Aram I Catholicos of Cilicia of the Armenian Apostolic Orthodox Church at Archbishop's Palace in Nicosia on 2oth March 2023.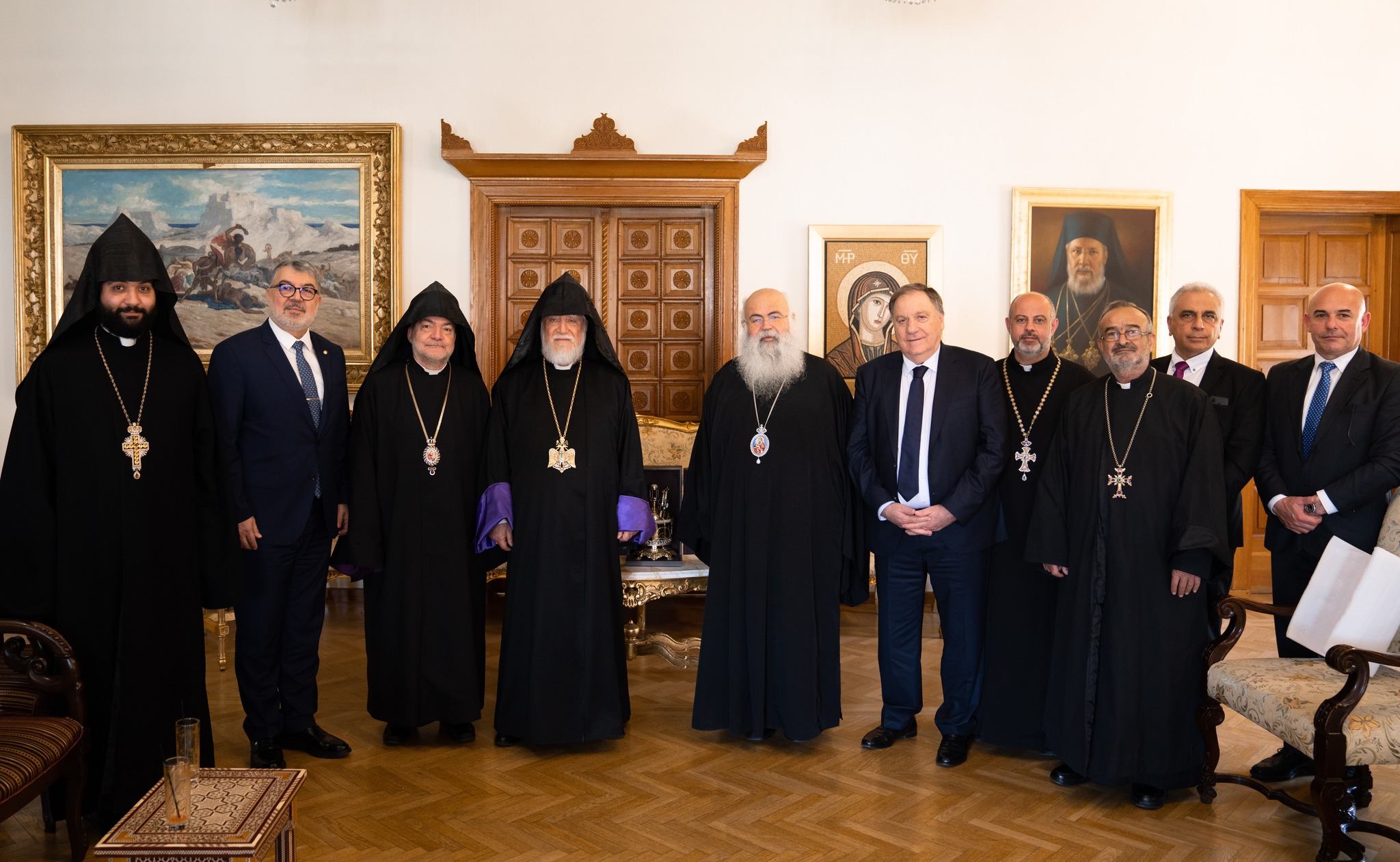 The primates discussed the historical relationship between the two churches and mentioned the invasion of Cyprus by Turkey in 1974, especially in the religious regions. They added the imperativeness to pursue the rights of Armenian and Greek nations in global political situations. The meeting was held in a warm brotherly atmosphere.
His Holiness was accompanied by the Catholicos Vicar of the Armenian Diocese of Cyprus, Gersh. T. Khoren Ark. Toghramadjian, state representative Vardges Mahtesian, co-chairman of the Political Assembly of the National Central Administration Grigor Mahseredjian, chairman of the Transitional Assembly Vahan Ainedjian, chairman of the National Administration Sevak Kuryunlian and head of inter-church relations for the Middle East of the Catholicosan Hogsh. T. Rev. Sargis Abrahamian.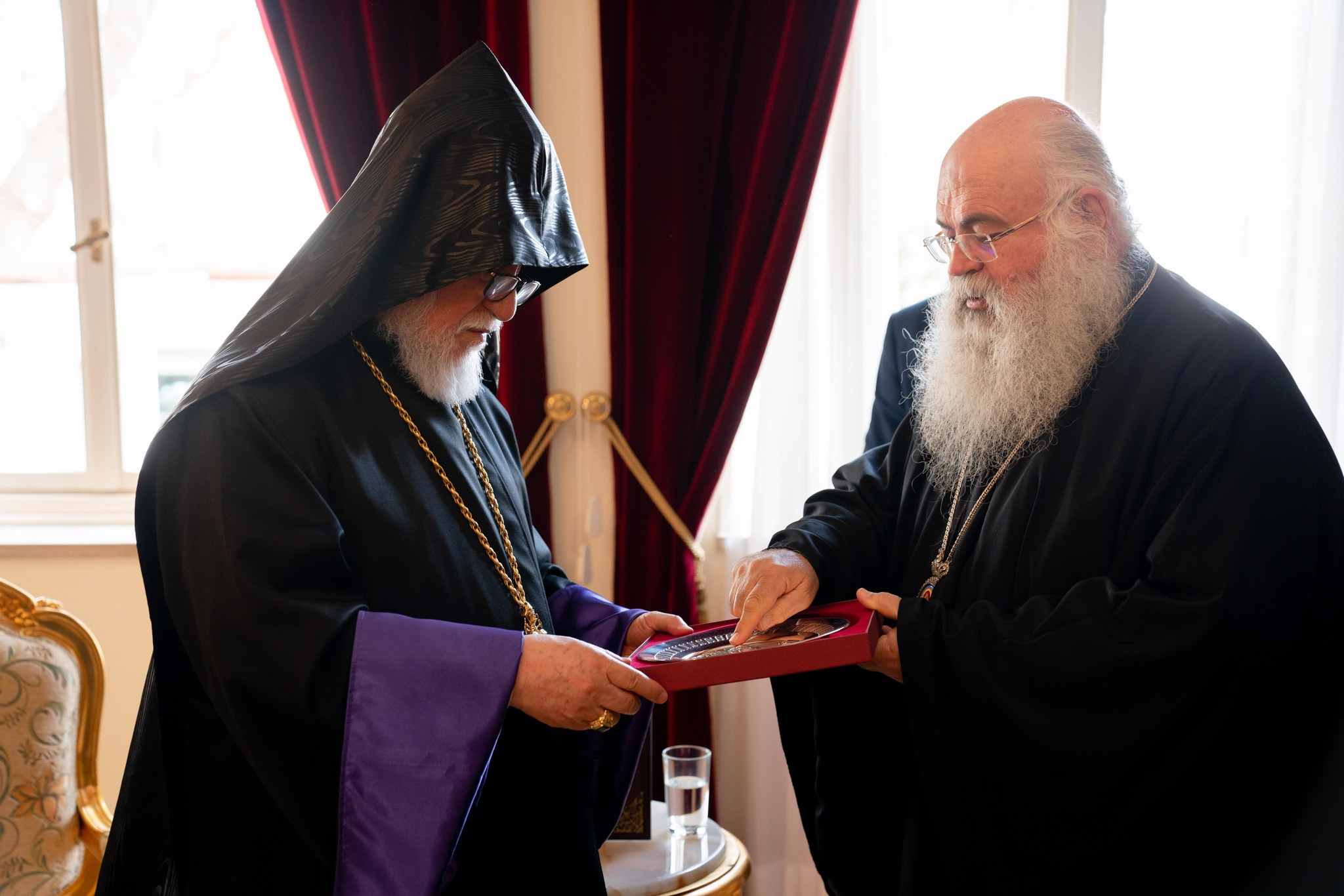 The Catholicos handed over to the Archbishop a copy of the pot made on the occasion of the blessing of St. Louis Myron, and the Archbishop handed over a plate representing the symbol of Cyprus.
Source:
OCP News Service