Archbishop Abune Aregawi of Dire-Dawa and Djibouti Enters Eternal Rest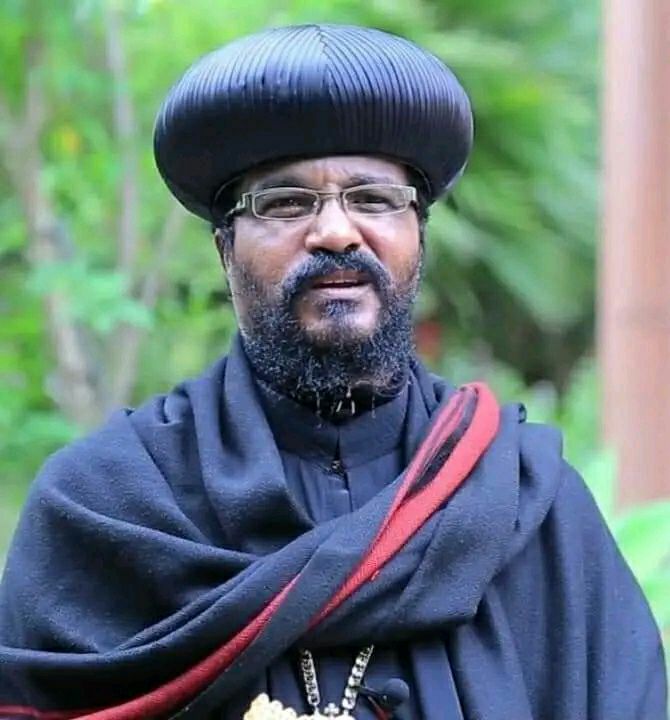 ESG – OCP News Service – 22/03/2023
Addis Ababa- Ethiopia: His Grace Archbishop Abune Aregawi Head of External Relations of Ethiopian Orthodox Tewahedo Church, Head of the Secretariat of His Holiness and the Archbishop of Dire-Dawa and Djibouti Dioceses entered eternal rest on March 21, 2023.
Abune was one of the 15 episcopi that was ordained by His Holiness Abune Mathias on July 16, 2017. He is the third Archbishop of the Ethiopian Orthodox Tewahedo Church that has departed to the Lord in a month's time.
His Grace Abune Aregawi was born in 1969 from 'Liqe Mezemer' Melese Ayenew Desta and Mrs. Tsehai Gebre Ab in the locality of Loza Mariam in Northern Gonder. He was educated in the traditional schools of the Church from reading to poetry and exegesis from scholars like 'Merigeta' Muse and 'Megabi Hadis' Welde Senbet. He took up his primary and secondary education at Atse Fasil and Dagmai Debre Libanos Azezo Tekle Haymanot schools. Abune Aregawi had a Diploma of Theology from St. Paul's Theological College, and a Degree of Theology from Holy Trinity Theological College in Addis Ababa. He also received his Masters from the University of Stavanger in Norway and a Ph.D. from the University of Pretoria. His Grace was also proficient in Norwegian, Swedish, and Danish beyond Ge'ez, Amharic, and English. Abune Aregawi was ordained a deacon by His Grace Abune Endrias I the then Archbishop of Northern Gonder, was tonsured a monk at the historical monastery of Gond Tekle Haymanot in 1992, became a hieromonk by the hands of His Grace Abune Yacob, and was elevated to be an archimandrite by His Grace Abune Gabriel the then Archbishop of West Shewa.
His Grace, who was formerly known as Abba Hailemariam Melese, had served the Church as a parish administrator/pastor at Holeta and Wolliso in Ethiopia, and in Norway, as a board member in the Bible Society of Ethiopia, and other interreligious and religious organizations, as the head of different departments in the patriarchate, as research head and academic dean and vice dean of Holy Trinity Theological College (beyond instructing graduate and post graduate students), as a central committee member of WCC (World Council of Churches) and later as a central executive committee member after his elevation to the cathedra, and as the vice manager of the patriarchate before his ordination as a Bishop.
Abune Aregawi was the Head of His Holiness' Secretariat, the Head of the Department of External Affairs of the Ethiopian Orthodox Tewahedo Church, and the Archbishop of Dire-Dawa and Djibouti Dioceses. His Grace has been receiving treatment for an illness that had a visible physical toll for several months within the country and abroad (at Cleveland Clinic Abu Dhabi). His Grace Abune Aregawi was a gentle soul who authored several books in Amharic and English.
Sources: OCP News Service, EOTC Broadcasting Service, A short biography of His Grace prepared for his ordination and His Holiness' Secretariat