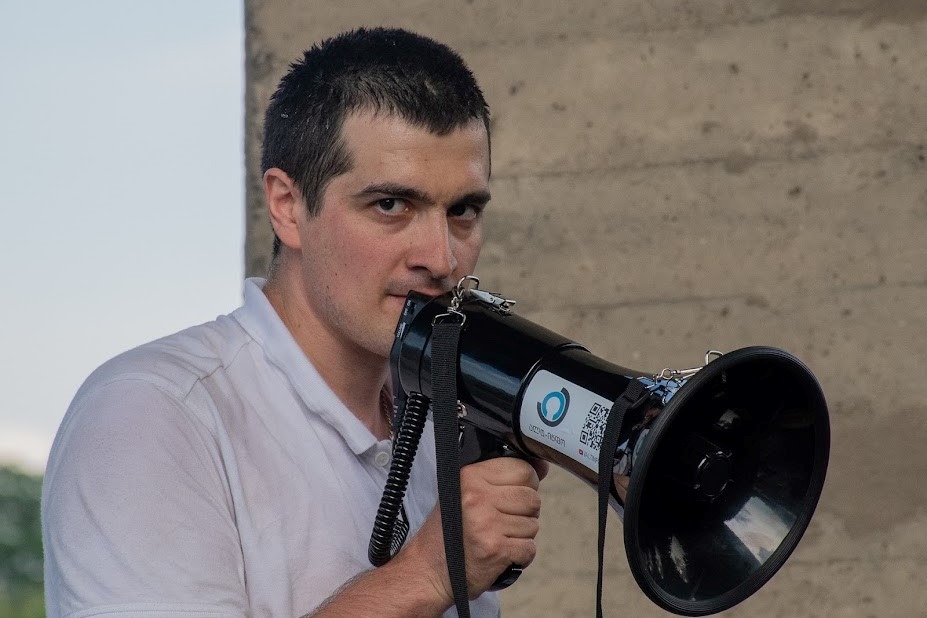 Georgian Ombudsman Charge Blogger, Orthodox Archpriest for Organizing Anti-Pride Rally
OCP News Service – 15/9/21
Tbilisi-Georgia: Archpriest Spiridon and blogger Zurab Makharadze have been identified by the Georgian ombudsman for propagating and organizing violence against LGBTQ activists and journalist in the country by Ombudsman Nino Lomjaria. Makharadze ultranationalist group which organized the anti-LGTBT (pride) rally on July 5. Archpriest Spiridon Tskipurishvili and his colleagues  were questioned by the Police for their involvement in the rally. However they were no charged. The violent rally culminated in the destruction of Pride office in Tbilisi as well as in the death of Priveli TV Cameraman Aleksandre (Lekso).
'They call us violent people and yes, I am violent… I am ready to use violence', Zurab Makharadze from the Alt Info group warned a crowd before the Pride March planned for 5 July, according to OC Media.
Orthodox Clergy and Right Wing Activists Attack LGBT Offices in Georgia
In July 2021, Archpriest Andria Jagmaidze, Head of the Public Relations Department of the Georgian Orthodox Church stated that the Patriarchate is not responsible for the death of the Priveli TV Cameraman Aleksandre (Lekso). The Church does not encourage violence stated the Archpriest. He also added that the Orthodox priest who took part in the violence against the Pride Parade will be held accountable if proved.
According to Georgian PM Irakli Gharibashvili, all organizers of the anti-LGBT rally have been arrested and punished. However, the  Georgian Ombudsman has further called for starting the persecution of the perpetrators based on video's that were released for public viewing.
Source:
OCP News Service