Russian Orthodox Exarch of Africa- Metropolitan Leonid of Klin Visited Egypt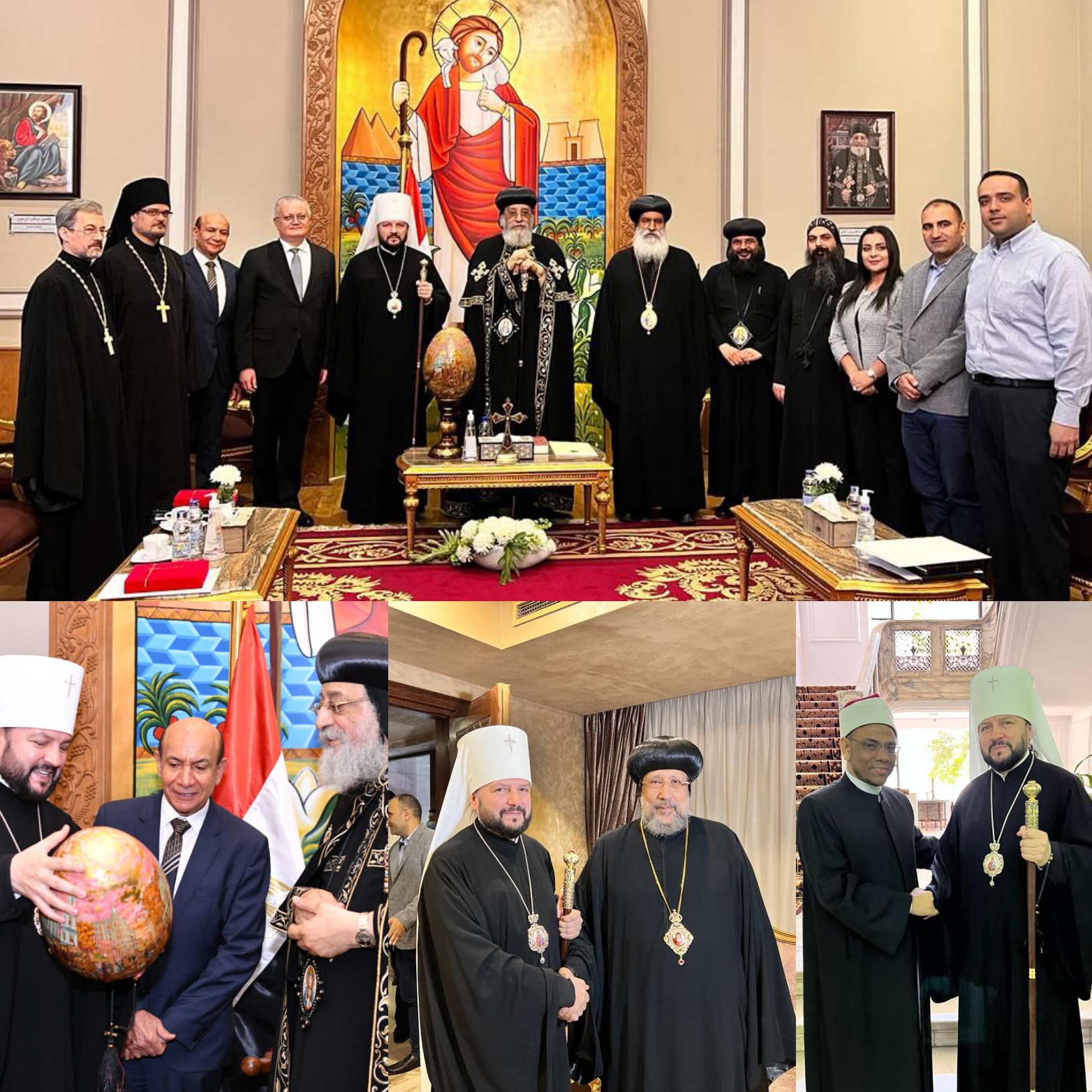 Pope Tawadros II of Alexandria receiving Metropolitan Leonid of Klin (Top) and Metropolitan Leonid of Klin during his visit to Egypt (Bottom)
Gerges Mounir Hanna – Editor of Coptic Affairs – OCP News Service – 05/07/2022
Cairo: Metropolitan Leonid of Klin, Russian exarch of Africa conducted a three-day visit to  The Arab Republic of Egypt. The tri-day visit included several meetings and visits, which included both religious and administrative levels.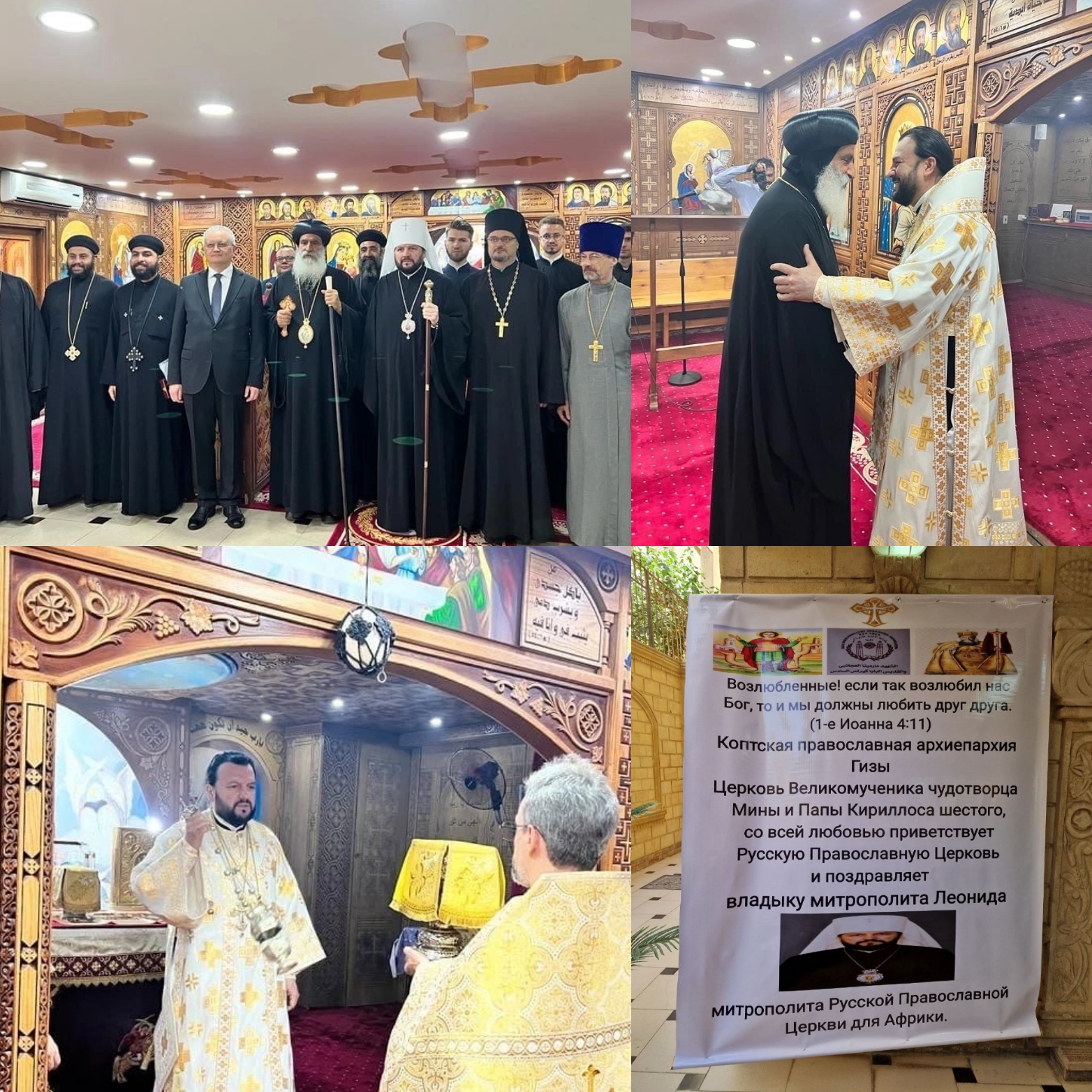 The first day of his tri-day visit began with the liturgy in the Church of St. Mina the Wonderworker and St. Pope Cyril VI, affiliated to the Diocese of Giza for the Coptic Orthodox Church. Father Alexei Mashkov joined him in prayer.  and hieromonk Stefan (Igominov).  With the help of the ensemble of soloists "Vera" of the Moscow Synod Choir under the direction of Alexei Buzakov and Evgenia Kuznetsova. The liturgy was conducted in presence of Russian diplomats of Egypt. His Grace Bishop Theodosius, Bishop of Giza for the Coptic Orthodox joined the liturgy and adjoined reception.
On the second day, His Eminence Leononides met with His Eminence Sheikh Noureddine Abdel-Wareth Qinawy, the charge d'affaires of the Central Department of Foreign Relations of the Supreme Council for Islamic Affairs. The agenda for the future was discussed, in cooperation and dialogue, between the Egyptian Ministry of Endowments, the Supreme Council of Islamic Affairs, and the Russian-African Exarchate, and outlined plans for cooperation between them.
On the third day of the visit, Metropolitan Leonid of Klin was received by His Holiness Pope Tawadros II, at the Papal Headquarters. The Metropolitan presented to His Holiness the letter of his appointment from, Patriarch Kirill, Patriarch of the Russian Orthodox Church, and conveyed the Patriarch's greetings to His Holiness the Pope.  The dialogue revolved around the good relationship between the two churches in various fields, such as the exchange of monastic and clerical visits, on the level of social work, and theological dialogue, through the joint committee between the two churches.
Source:
OCP News Service