Catholicos-Mooppan Mathews III of Malankara to Visit Orthodox Churches : Aims to Strengthen Inter-Orthodox Relations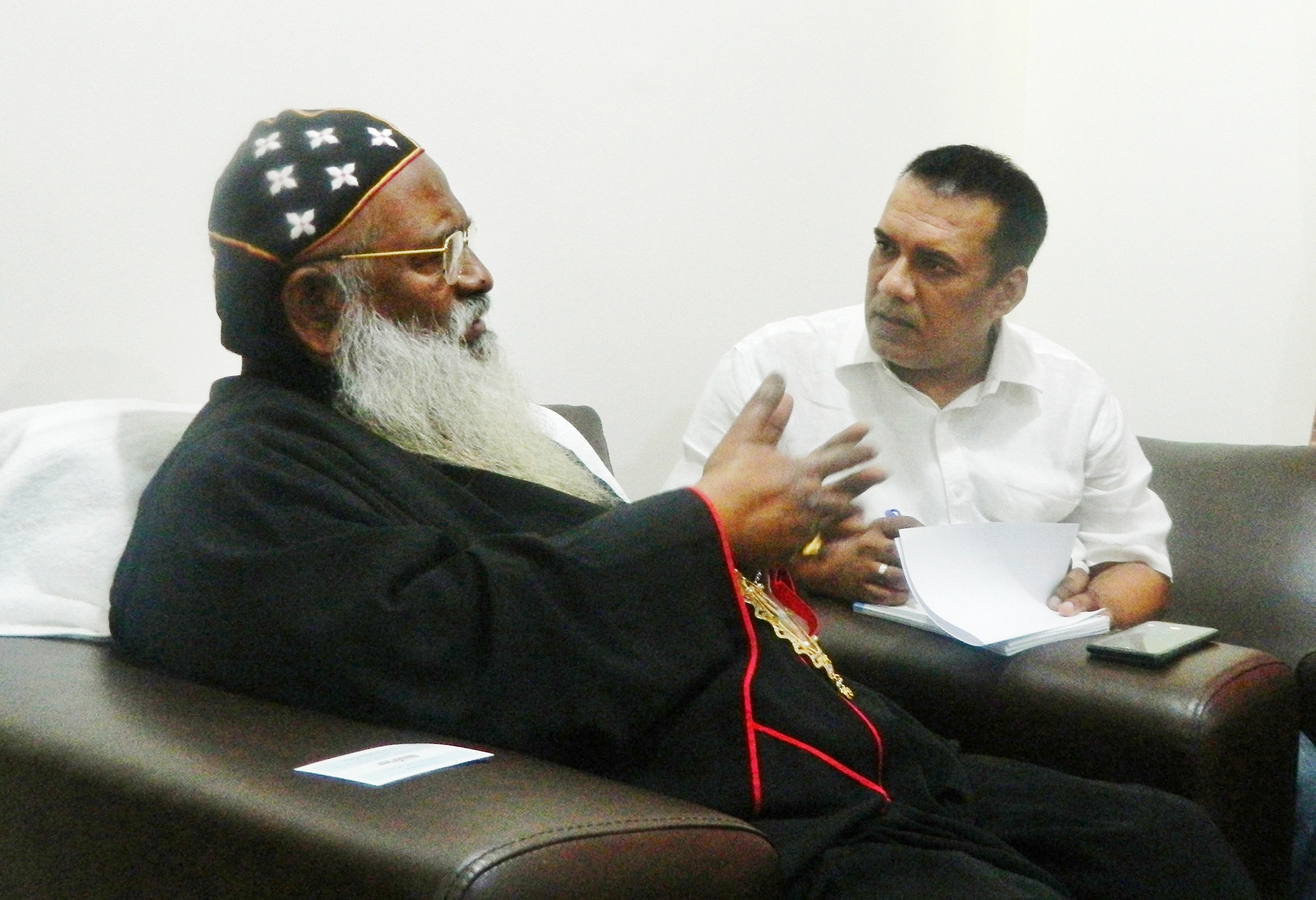 HH Marthoma Mathews III with Chief Editor of OCP
Chief Editor – OCP News Service
Global: Catholicos-Mooppan Marthoma Mathews the third hierarch of Malankara Orthodox Church of India opened up his plans to visit other Orthodox churches in his first year of enthronement. In an interview with the Chief Editor of OCP, Catholicos mentioned his plan by saying "Probably by October, I plan to schedule my visits abroad and meet with leaders of the Oriental Church and Byzantine Orthodox Church with whom we have close fraternal relations". Further HH added, "My first visit could probably be to the Russian Orthodox Church as I had pursued higher studies in Theology at Theological Academy, Leningrad, Russia. Alternatively, I may also visit nearby Armenian and Byzantine Orthodox Churches.
Read the detailed Interview with His Holiness here 
The Primate of the Malankara Church who was enthroned as the 22nd Malankara Metropolitan in October 2021 and the 9th Catholicos called upon all religions of the world to come together and share their riches for the betterment of humanity and justice.
Source:
OCP News Service