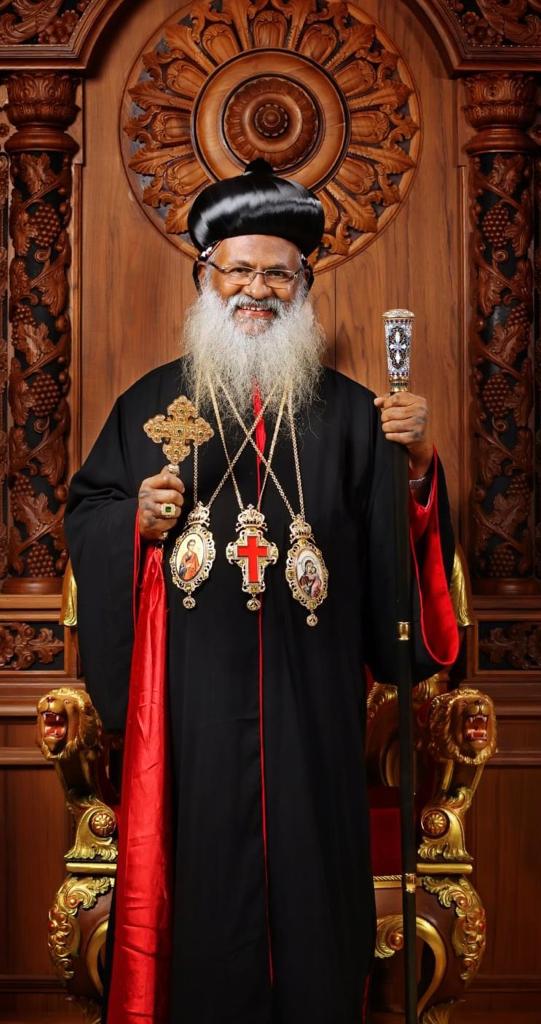 The Enthronement of Catholicos-Mooppan Marthoma Mathews III of Malankara Held
OCP News Service – 16/10/21
Parumala-Kerala-India: The enthronement of the new Primate of the Indian Orthodox Malankara Church, His Holiness Marthoma Mathews III (Catholicos-Mooppan) was held at St Peters and St Paul's Church at Parumala on the 15th of October 2021. Metropolitan Kuriakose Cleemis, the senior Prelate of the Church presided over the enthronement ceremony.  He was earlier installed as the 22nd Malankara Metropolitan and Nasrani Mooppan at the Malankara Nasrani Association which was held on the 14th of October 2021.
Metropolitan Severios Mathews Installed as the Malankara Nasrani Mooppan and Metropolitan
He succeeded the late Catholicos-Mooppan Marthoma Paulose II of Malankara. Marthoma Mathews III holds a masters degree from the Saint Petersburg Theological Academy and a Doctorate in Oriental theology from Pontifical Oriental Institute in Rome. He serves as the Metropolitan of Knadanad West diocese since 1994.
The office of the Catholicos and Malankara Metropolitan and Nasrani Mooppan is jointly held by the primate of the Malankara Church since 1912. The Head of the Malankara Church is seated upon the Apostolic Throne of St. Thomas and he is also the chief custodian of the Malankara Nazranieth, the socio-cultural and religious system of Malankara Nasranis worldwide.
Source:
OCP News Service