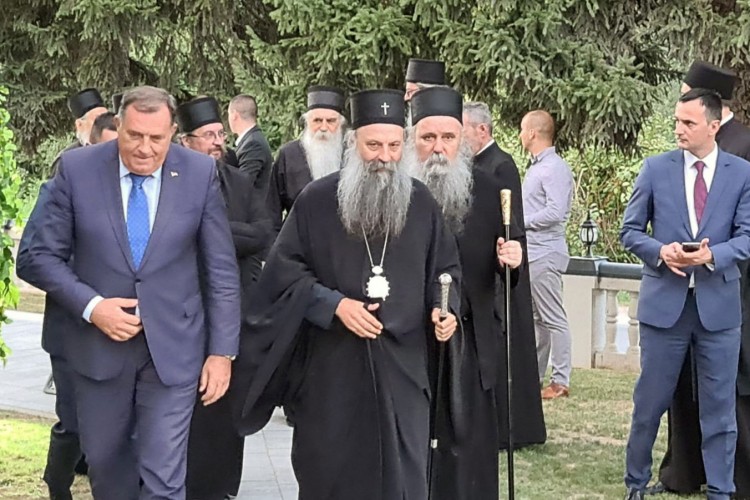 Patriarch Porfirije, Serbian Prelates and Faithful 'Stroll the Street' of Sarajevo (Bosnia and Herzegovina)
OCP News Service – 19/10/20
Bosnia and Herzegovina: Patriarch Porfirije together with the bishops, clergy and faithful walked through the streets of Sarajevo on the 17th of October 2021. During the walk, the Patriarch visited various street vendors and shops. He also drank water from a nearby tap. The Primate of the Serbian Church visited the Holy Archangels Michael and Gabriel Church and venerated the relics of St. Tekla.
Metropolitans Hrizostom of Dabar-Bosnia and Joanikije of Montenegro and the Littoral, and Bishops Justin of Žiča, Andrej of Austria-Switzerland, Sergije of Bihać-Petrovac, Dimitrije of Zahumlje-Herzegovina and Metodije of Budimlje-Nikšić accompanied the Patriarch.
On the 19th of October, the Primate was welcomed by several thousands of Orthodox faithful on Serbia Square in East Sarajevo.
Source:
OCP News Service