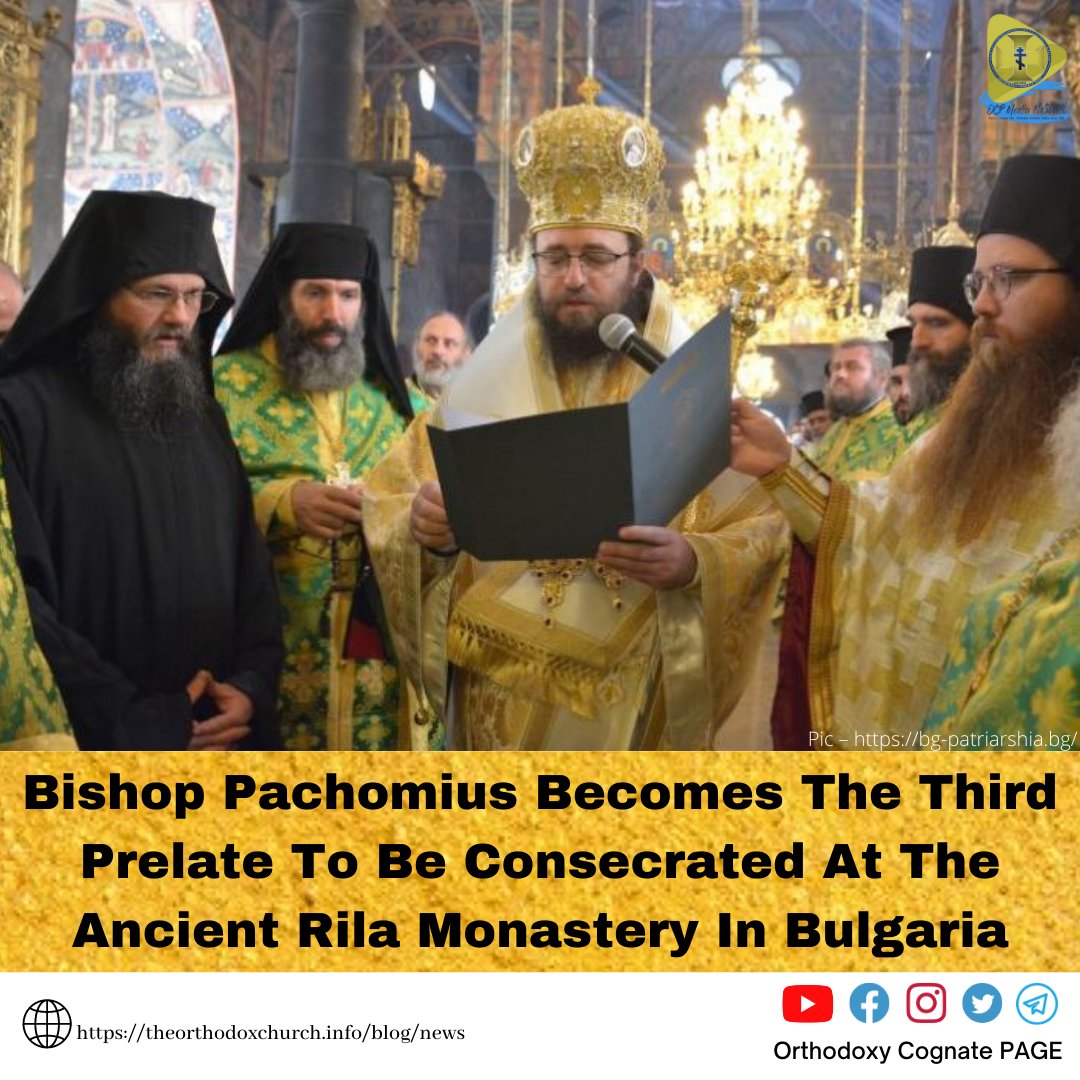 Bishop Pachomius Becomes the Third Prelate to be Consecrated at the Ancient Rila Monastery in Bulgaria
OCP News Service – 19/2021.
Sofia-Bulgaria: Bishop Pachomius of Branica has been consecrated as a new prelate of the Bulgarian Orthodox Church at the Monastery of Saint Ivan of Rila on the 19th of October 2021. It was only the third episcopal consecration held in the history of the ancient Monastery in Bulgaria. Metropolitan John of Varna and Veliko Preslav presided over the consecration ceremony together with other Bulgarian prelates.
Bishop Pachomius serves as the rector of the Sofia Theological Seminary St. John of Rila since 2017. On the was elected and named Bishop of Branica on the 20th of September 2021. He will continue to serve as the rector of the Seminary apart from bishopric duties.
Established in AD 927 by hermit Ivan of Rila, this institution is the largest and most famous Orthodox monastery in Bulgaria. It is situated in the southwestern Rila Mountains inside of the Rila Monastery Nature Park.
Source:
OCP News Service