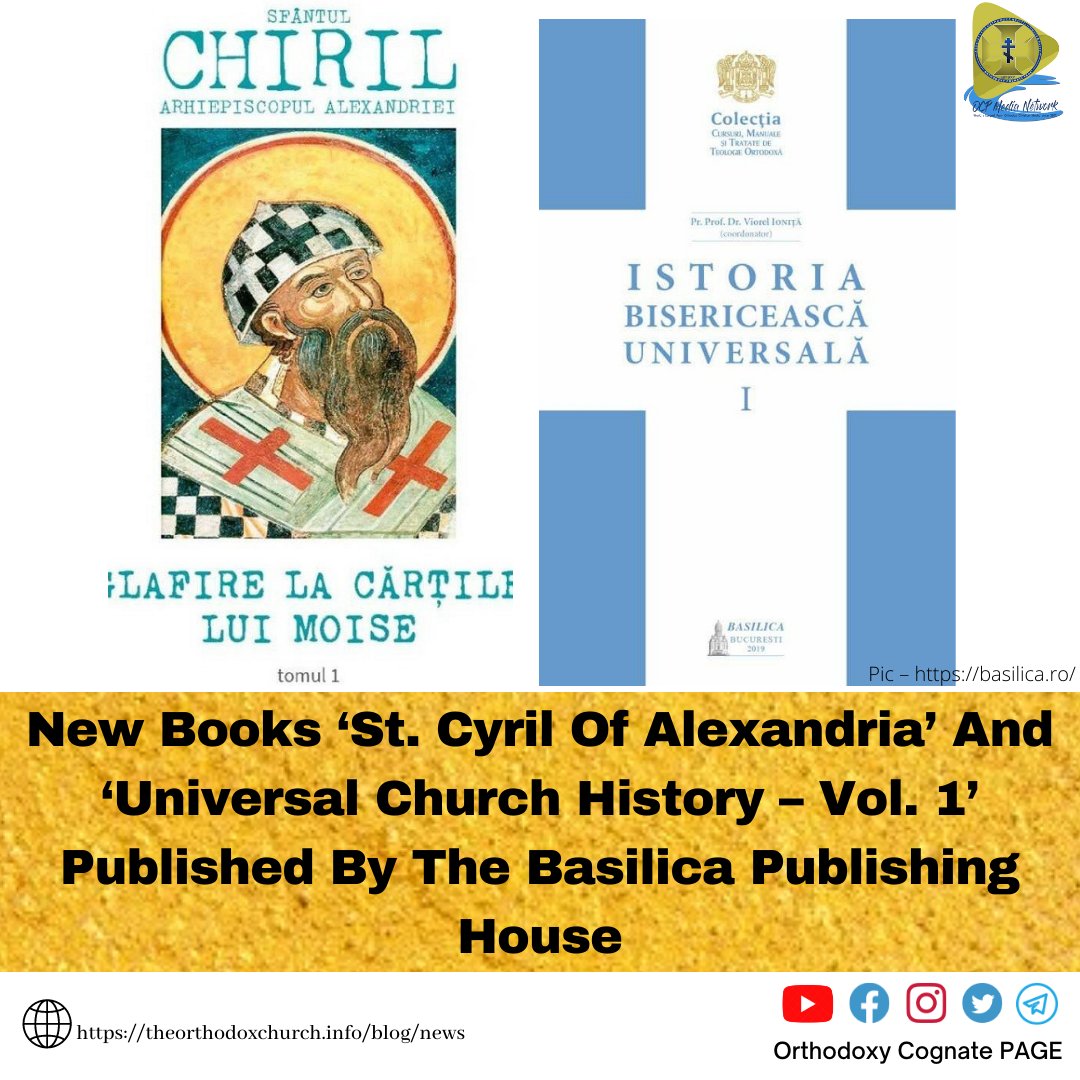 New Books 'St. Cyril of Alexandria' and 'Universal Church History – Vol. 1' Published by the Basilica Publishing House
OCP News Service – 19/10/21
Bucharest-Romania: Basilica Publishing House of the Romanian Patriarchate has published two new books titled 'St. Cyril of Alexandria in the translation of Fr. Stăniloae: "Glafire at the books of Moses" and "Dialogues about the Holy Trinity" and Universal Church History – Vol. 1 (2nd Edition)' in the Romanian language.
The book on Saint Cyril of Alexandria is dedicated to patristic translations made by Father Dumitru Stăniloae, one of the greatest Romanian theologians.
The book on the Universal Church history is a product of the efforts put forward by the committee for the elaboration of the Universal Church History textbook, under the leadership of Fr. Prof. Dr. Viorel Ioniţă.
These books can be purchased through the Church Books Library portal or may be ordered via email- tipografia@patriarhia.ro, editura@patriarhia.ro or by placing an order by dialling telephone number 021.335.21.28.
Source:
OCP News Service