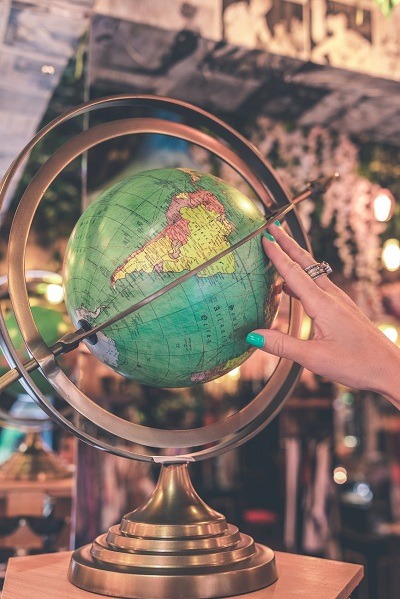 Christians in Africa Face Severe Persecution as Islamic State Seeks Resurgence
A special report by G A – OCP News Service – 18/5/21
Africa: Christians in Africa face severe persecution from various radical Islamic terrorist groups. One of the world's most destructive and dangerous terrorist groups ISIS (Islamic State of Iraq and Syria) might be defeated in the Middle East. However, their affiliates are growing in various African countries, especially in the West African region. Countries like Nigeria, Burkina Faso, Mozambique, Uganda, Congo, Somalia, and others. Countless Christian have been murdered and several places of worship have been destroyed in Nigeria over the past three years by Boko Haram and Fulani Herdsmen. Over 15000 Christians have been massacred and over 2000 churches and worship centres have been destroyed in Nigeria since 2015 even though the exact number is considerably higher.
Christians Butchered in Nigeria and Burkina Faso
The Islamic State and their affiliates are reorganising and regrouping in several parts of the African continent which pits over 685 million African Christians at risk. WSJ reports that ISIS Central African affiliates have launched massive attacks in Congo and Mozambique. In Burkina Faso over a million Christians have been displaced due to the activities of the radical Islamic groups. Ethiopia, one of the key countries in the Horn of Africa has been experiencing radical Islamic insurgency in the form of Oromo radicalism. Ethiopia has additionally become a hotbed for ethnic conflict. Over the last two years, over 30 Orthodox Churches and institutions have been either destroyed or damaged and thousands of Christians were displaced. The ongoing Tigray war has added fuel to the fire. The Egyptian Sinai retains a continued presence of the Islamic State. The Coptic Christians of Egypt has been victims to the large level of atrocities committed by such radical organizations.
Christian Persecution at Genocidal Levels in Nigeria – Over Six Hundred Killed
At present, the targets of the Islamic State is Christian dominated African regions. Moreover, they are recruiting youngsters and indoctrinate them with blind Islamic ideology, which remains a matter of grave concern for families. Some observers believe that the Islamic State and its affiliates are trying to build an Islamic Caliphate in Africa. Apart from radical Sunni groups, various Shia groups with the help of Iran are also recruiting fighters from distinct parts of the continent. Several radical Arab preachers are also present on the African soil, and their primary role is to instruct those recruited by the Islamic State. The Islamic State remains ruthless in their action and demonstrates no compassion to anyone. Abduction, rape, torture remain nothing but an ordinary experience for many of the Christians in Africa. The Islamic State aims at the absolute annihilation of Christians in Africa since they are considered the biggest threat against their dream of establishing a Caliphate on the African soil.
Christians Butchered at 'Genocide Levels' in Nigeria and Ethiopia: Urgent Intervention Required – OCP Secretary
It seems that no Christian in Africa is safe. Primarily the concerned government measures remain inadequate to tackle terrorist activities and in releasing victims. Even though many victims have been transported to safe houses and rehabilitation centres, its effectiveness remains under question.
If this dire situation is not properly addressed, it will result in unending human displacement, refugee crisis, physical and psychological trauma, human trafficking, illegal migration, and many other social malignancies. The international community needs to carefully consider the pathetic situation and dire plight of the vulnerable Christian population in Africa and do all those things to the best of their safety and interest.
Amnesty International Report on Axum Church Massacre in Tigray Region (Ethiopia) Published
Source:
OCP News Service