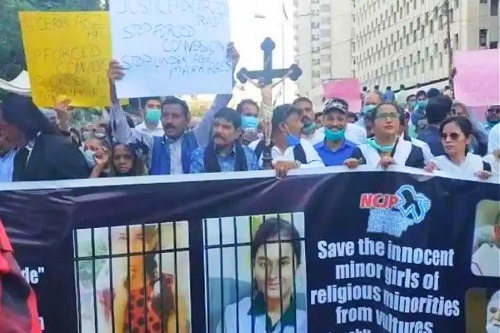 Christians Face Increasing Persecution in Pakistan and Afghan
OCP News Service – 10/9/21
Islamabad-Pakistan: Media is busy talking about the situation of Christians in Afghan in the light of the new Taliban rule. However, Christians in neighboring Pakistan face severe persecution by the hands of Islamic radicals. Several private messages and Facebook posts claim that Christians in Pakistan face constant and severe persecution from various Muslim groups, reports persecution.org. Attacks on Churches and worship centers, forced conversion, attacks, rape, atrocities against women and children, are routine in the life of Christian minorities in Pakistan.
Eight Year Old Boy Charged with Blasphemy in Pakistan
On the other hand, the condition of the minority Christians deteriorate day by day in the Taliban controlled Afghan. Taliban has started examining mobile phones of Christians to see if they have downloaded Bible. Human Rights groups except that Christians and other minority religious groups will face severe restrictions in coming days.
Source:
OCP News Service