Patriarch Abune Mathias, Synod of the Ethiopian Church Meets the Mayor of Addis Ababa and Members of the City's Council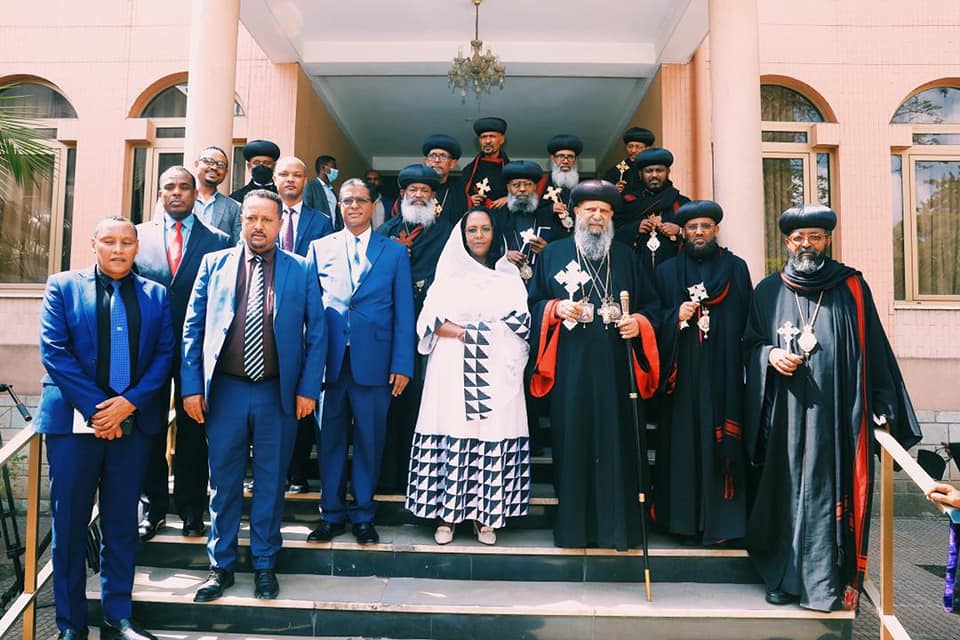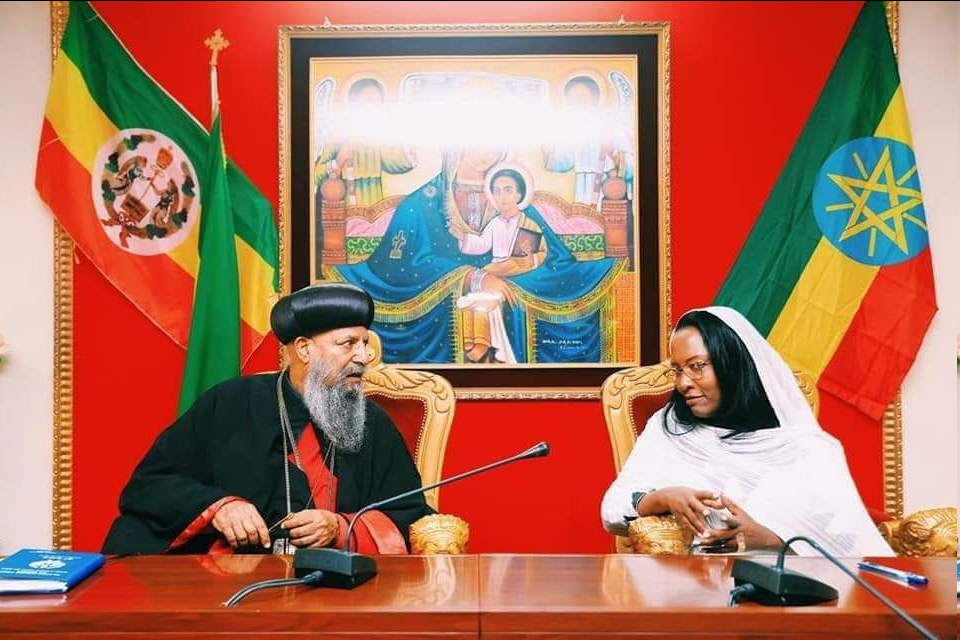 E.S.G – OCP News Service – 16/2/22
Addis Ababa- Ethiopia: After much delay, as per the request of the Acting Synod of the Ethiopian Orthodox Tewahedo Church and as a result of the mounting pressure from the faithful, the Mayor of Addis Ababa, Her Excellency Adanech Abiebie, and members of her council met with Patriarch Abune Matthias Co-Patriarch of the EOTC, and Archbishops of the Acting Synod, and Bishops of different dioceses on Tuesday, February 15, 2022, at the patriarchate of the Ethiopian Orthodox Tewahedo Church in Addis Ababa.
The meeting was held to discuss issues of title deeds related to Meskel Square, Epiphany Squares (like that of Jan-meda in central Addis Ababa where the Feast of Epiphany is celebrated in the open), and related matters. The discussions were reported to have been constructive.
This came after Meskel Square (Square of the Cross) was in the news recently when a Protestant Pastor declared to "Take Over" the square, a Pentecostal congregation was allowed to gather without the knowledge of the Church where her excellency (an adherent of Pentecostalism) attended and stated the square as "The People's", and as extremist Islamists are actively trying to change the square's name that bears the name of the Cross to "Eid Square".
The assembly concluded with a joint statement that indicated an agreement in creating a joint committee to look into the matters closely for workable solutions.
Source:
OCP News Service