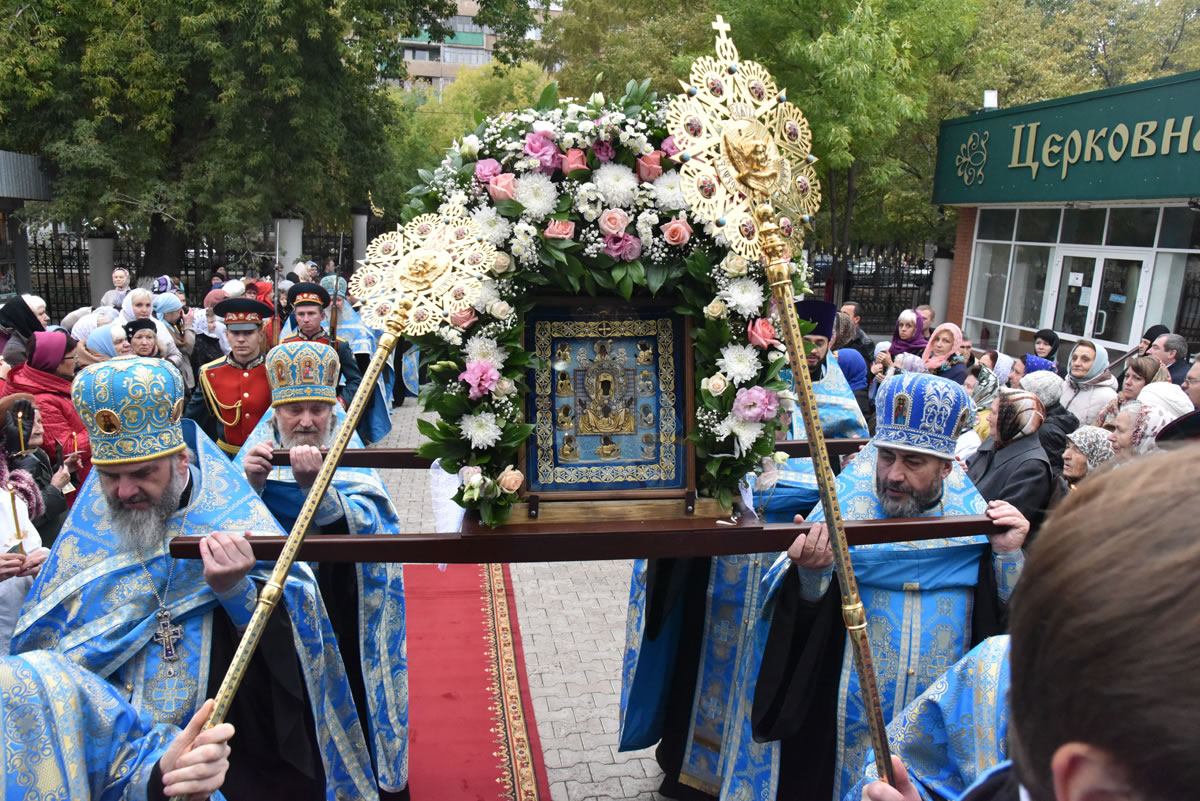 The Kursk-Root Icon of the Mother of God "of the Sign" Spends Over a Week at Orenburg's St Nicholas Cathedral (Photo-Report)
The Official Website of the Synod of Bishops of the Russian Orthodox Church Outside of Russia – 21/10/17
From October 3-10, 2017, St Nicholas Cathedral in Orenburg, Russia, remained open 24 hours a day to provide the faithful with the opportunity to venerate the miracle-working Kursk-Root Icon of the Mother of God "of the Sign." Divine Liturgy in the hierarchal rite was performed daily, and clergymen of the Orenburg Diocese performed molebens and akathists before the icon, reading commemorative slips submitted by worshipers.
The residents of Orenburg were thrilled to learn of the first-ever visit to their city of the Kursk-Root Icon of the Mother of God. The stream of worshipers did not cease, and increased on the weekend. In addition to elderly people, youth and parents with their children formed the lines, including local luminaries and government officials.
The icon was also brought to various other churches of the Orenburg Diocese during the week.