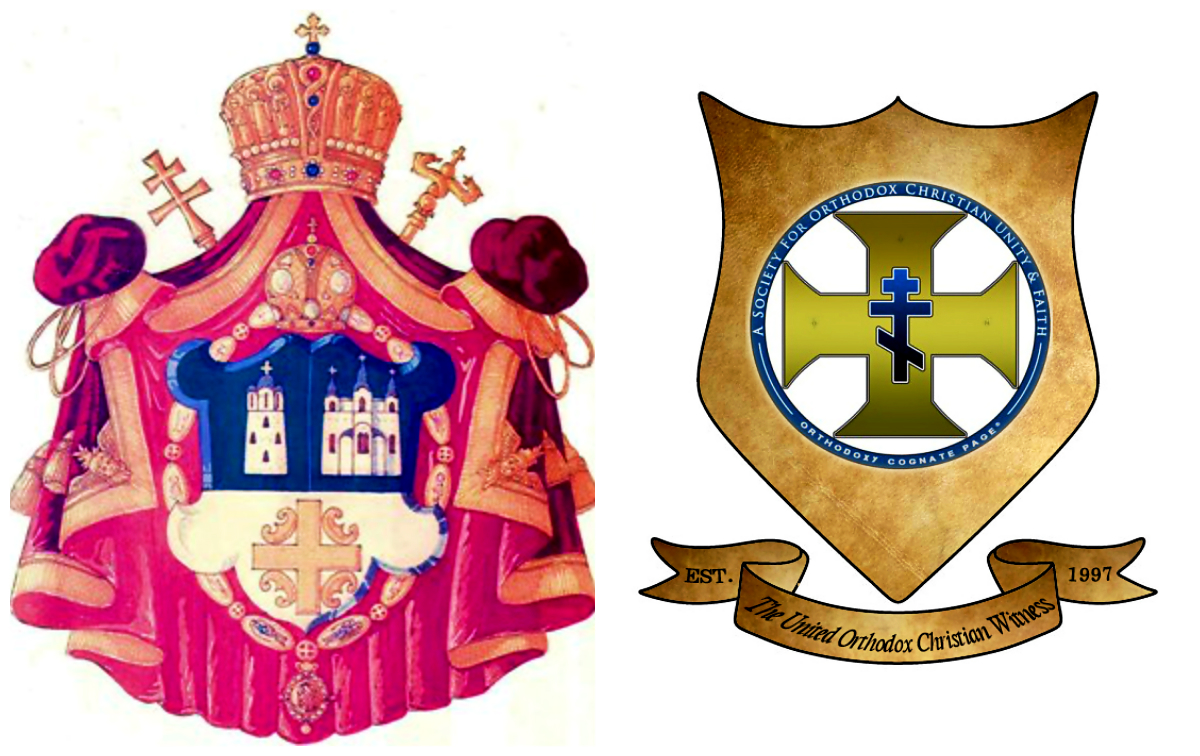 OCP Secretariat Condemns Anti-Serbian & Anti-Orthodox Sentiments in Kosovo & Metohija
OCP News Service – The OCP Secretariat- 26/02/2017
Orthodoxy Cognate PAGE Society – Serbian Orthodox Patriarchate
Download the original letter here
The Secretariate of the Orthodoxy Cognate PAGE (Pan-Orthodox Christian Society) issued the following statement on the rising Anti-Serbian and Anti-Orthodox Sentiments Kosovo & Metohija.
His Holiness Irnej
Patriarch of Serbia
Belgrade
Serbia.
His Grace Theodosius
Bishop of Raska-Prizren
Members of the Holy Synod
Your Holiness, Your Grace, respected members of the Holy Synod, our beloved Serbian brothers and sisters
Fraternal greetings from Orthodoxy Cognate PAGE.
We take this opportunity to strongly condemn the increasing anti-Serbian sentiments in the province of Kosovo & Metohija which is situated in the self-proclaimed & unrecognized state of Kosovo. Several hateful graffiti(s) with fascist comments have appeared on many Orthodox Church buildings in the province. These are part of the continuing scenario of anti-Orthodox and anti-Serbian tendencies in the area. Kosovo is an integral part of Serbia, which is an indisputable truth.
As Orthodox Christians, we do not hate anyone, rather we pray for our enemies. We have adhered to such values for many centuries.
It is the responsibility of the majority ruling class to protect the life of all minorities, irrespective of their ethnic and religious affiliation. We share the pain and sadness of our Serbian brothers and sisters in the province.
We pray for lasting peace and security and may God strengthen our beloved sisters and brother to overcome all difficulties and hardships.
In Christ
George Alexander
(Secretary & Spokesperson)
Monu John Phillip
(Special Envoy of the Secretariat)
Kisha D Dorado
(Delegate of Belgrade, Serbia & the Balkans
& Director- Dept of Church Research & Studies)
Maksachuk Ekaterina Pavlovna
(Delegate of Moscow & All Russia)
Maria Sidropoulou
(Delegate of Thessaloniki and All Greece)
Prakash Varghese
(Delegate of Gulf, Levant and All Middle East)
Vipin Varghese
(Director- Dept. of Public Relations)
Varghese John Thottapuzha
Director – Dept. of Publications
&Chief Adviser on Oriental Orthodox & Assyrian Church Affairs)
Dr. Ajesh T Phillip
(Delegate of the Indian Sub-Continent)
Abraham P Koshy
(Treasurer & Director – Dept of Finance)
Source:
OCP News Service