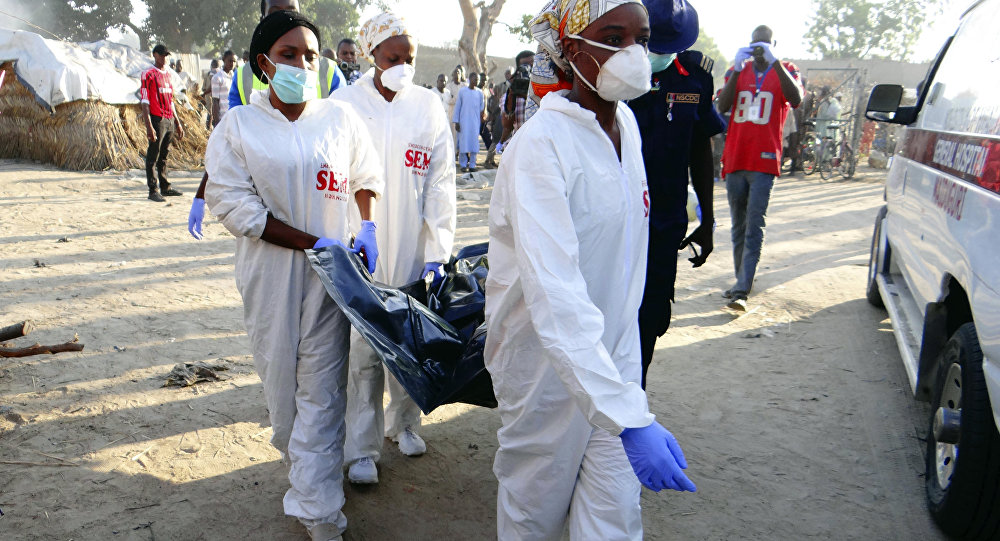 Gunmen Reportedly Kill Dozens in Southern Nigeria
Sputniknews – 3/1/18
A group of gunmen has attacked worshippers attending a church in the southern Nigerian Rivers State, leaving 21 people dead, local media reported.
The incident occurred on Monday near the town of Omoku where the gunmen opened fire indiscriminately at people returning from the church, the Premium Times media outlet reported citing Director-General of the Nigerian Maritime Administration and Safety Agency Dakuku Peterside.
Local police could not confirm the number of victims saying that they were working on the issue.
No terror group has claimed responsibility for the attack. According to Peterside, the attack was allegedly a part of the conflict between rival cult groups.
The situation in Nigeria remains unstable over activities of the Boko Haram Islamist group, which pledged allegiance to the Daesh jihadist.