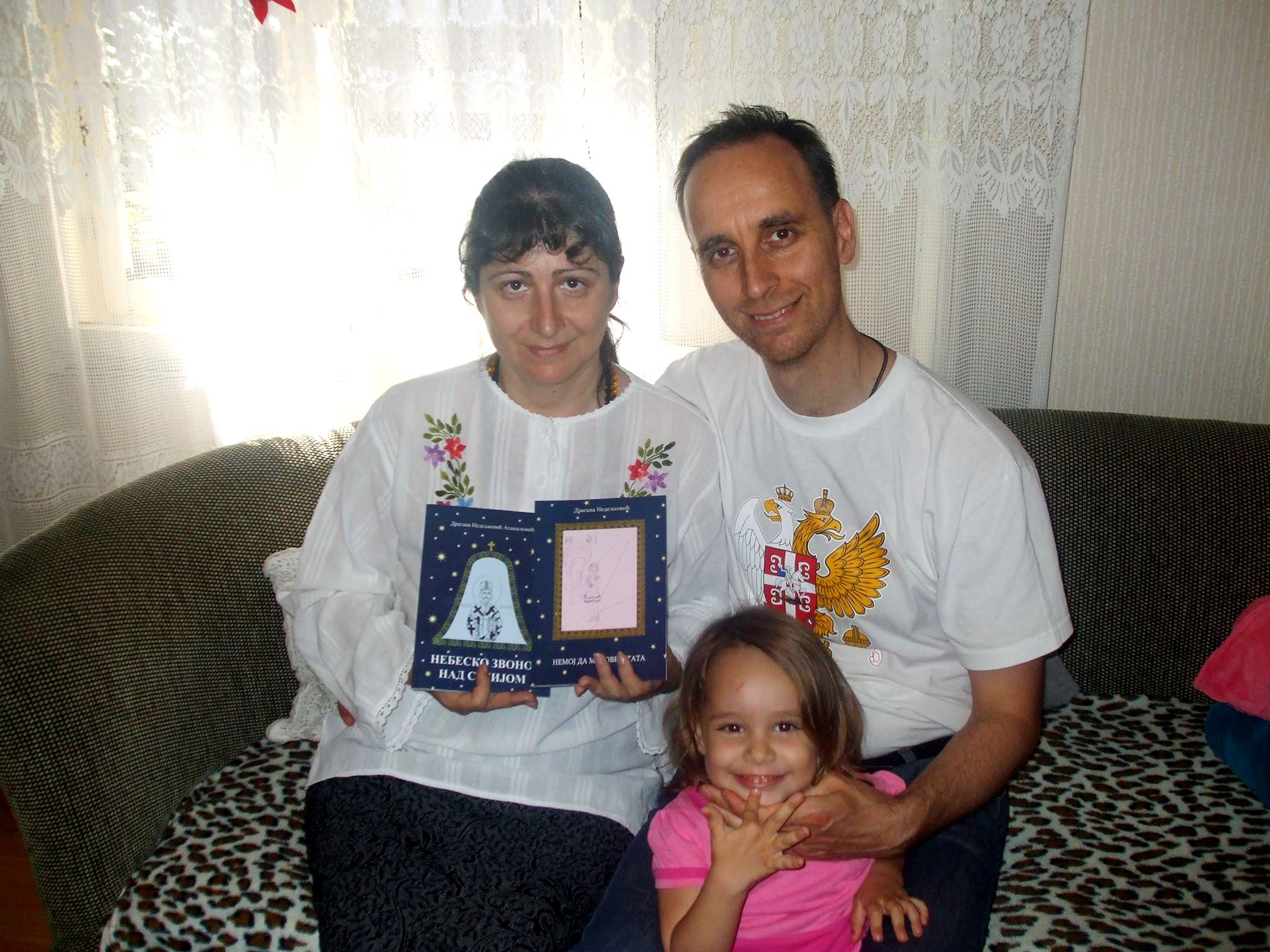 Dragana Atanaskovic – Serbian Orthodox Author
OCP News Service – 2/5/18
Belgrade– Dragana Atanaskovic is a Serbian Orthodox author who has written two books. Her first book 'The sky ring above Serbia' was released at the Russian Cultural Center in Belgrade. Her second book is titled 'Do not call me father.' She is a great devotee of Nikolai Velimirovich and is closely associated with the Monastery of St. Stephen Slansi (Property of Hilander Monastery) in the suburbs of Belgrade. Her books are available in the Serbian language at the Slansi Monastic shop.
OCP Society Honors Serbian Orthodox Author Dragana Atanaskovic with the Icon of St. Gregorious of Parumala
She is married to Valdo and they are blessed with daughter Nicolai, who is named after Nikolai Velimirovich.
Source:
OCP News Service