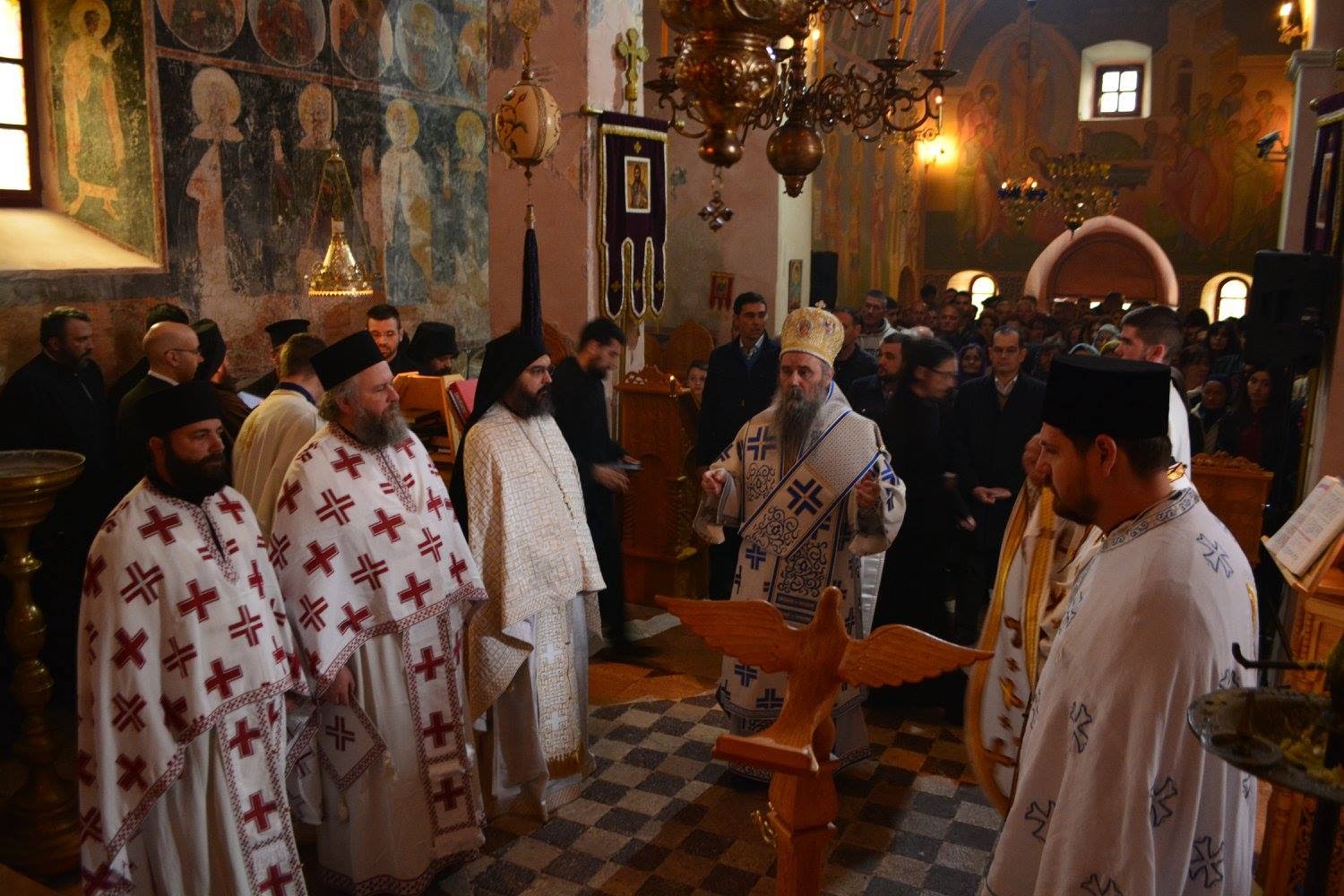 Beginning of celebrations of the 700th anniversary of Monastery Krupa
Church of Serbia – 30/3/17
Bishop Fotije: Orthodoxy has deep roots in Dalmatia
His Grace Bishop of Dalmatian Fotije celebrated on 26 March 2017 the Divine Liturgy at the monastery Krupa, whereby celebration of seven centuries of the existence of this shrine commenced. The joyful event was enhanced by cantors from the monastery Kovilj in Serbia. The Divine Liturgy was followed by a lecture delivered by Fr. Jerotej on Church music with a concert of spiritual music given by the Kovilj choir.
Diocesan Bishop Fotije of Dalmatia welcomed all the present: "Let us express our gratitude to the Lord for this blessed meeting. With this gathering we indicate how deep roots the Orthodoxy has in Dalmatia. During this year we are going to organize several celebrations in order to mark seven centuries of existence of the monastery Krupa as well as centuries-long tradition of the monasteries of Krka and Drgović. These three shrines are like oases in which Orthodox faithful gather for spiritual nourishment throughout history," said Bishop.
The Bishop pointed out that thanks to these holy shrines constructed during the Nemanjic period, the Serbs of Dalmatia had managed to preserve their identity, despite wars and other troubles: "For their sake we need to preserve and respect our holy religion which teaches us to be proud of our origin and to love all people, regardless of national, religious or any other affiliation.