Two New Metropolitans Consecrated for the Church of Greece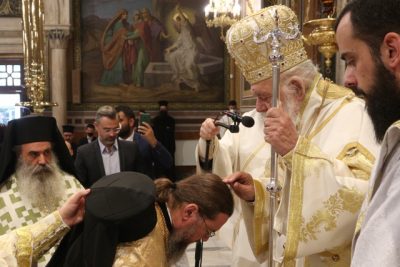 Metropolitan Damaskinos Kiametis of Aetolia and Acarnania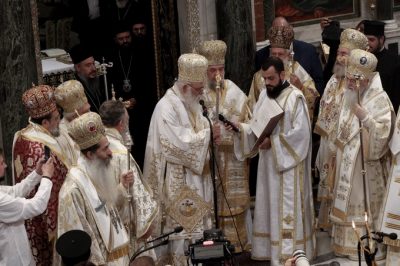 Metropolitan Nikiforos Efstathiou of Gortynos and Megalopolis
OCP News Service – 16/10/2022
Athens- Greece: Two new  Metropolitans for the Church of Greece were consecrated by  HB Ieronymos II of Athens and All Greece on 8 October 2022  and 9 October 2022 at the Holy Metropolitan Church of Athens. 
Metropolitan Damaskinos Kiametis was consecrated for the Metropolis of Aetolia and Acarnania and  Metropolitan Nikiforos Efstathiou for the Metropolis of Gortynos and Megalopolis.
Both Metropolitans were elected by the Holy Synod of the Hierarchy of the Church of Greece on 06 October 2022.
Total Number of votes: 77
Source:
OCP News Service