The New OCP (Pan-Orthodox Society) Portal Launched by Dr. John G. & Correna A. Panagiotou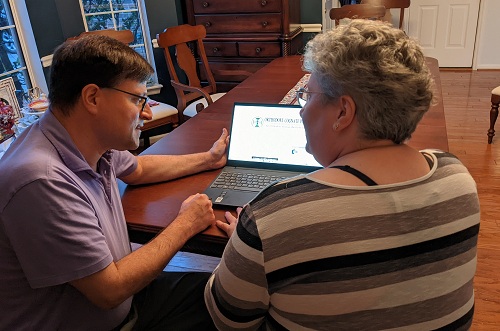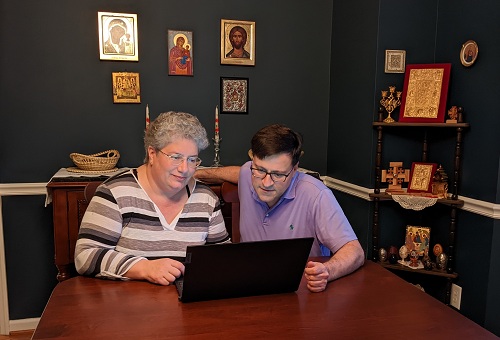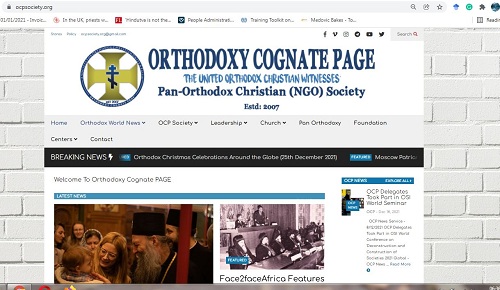 OCP News Service – 03/01/2022
South Carolina – USA: Dr John G. & Correna A. Panagiotou had the honour of inaugurating the worldwide launch of the new portal of Orthodoxy Cognate PAGE (Pan-Orthodox Christian Society) in Charleston, South Carolina area in the United States on the 2nd of January 2022. The portal has a new URL (www.ocpsociety.org), a simple and user-friendly design with additional details on the activities of the Society. News and events from the Orthodox Christian world, ecumenical-secular events, other areas and activities of the OCP Society will be regularly featured on the portal.
Founded in 2007, Orthodoxy Cognate PAGE is an independent Pan-Orthodox Christian organization, registered under the Travancore-Cochin Literary, Scientific and Charitable Societies Registration Act, 1955 (ACT XII OF 1955). The OCP Society is a non-spiritual, non-evangelical and non-biblical organization.
Dr. John G. Panagiotou is the Vice-President for Advancement & Development at the Cummins Seminary and a professor at Erskine Theological Seminary. Dr. Panagiotou also serves as the Head of Greek Affairs and Eastern Orthodox Theology at Orthodoxy Cognate PAGE (Pan-Orthodox Christian Society). He is the author of the best-selling book 'The Path to Oikonomia with Jesus Christ as Our Lighthouse'. Correna A. Panagiotou serves as the Senior Program Manager of Google.

Source:
OCP News Service