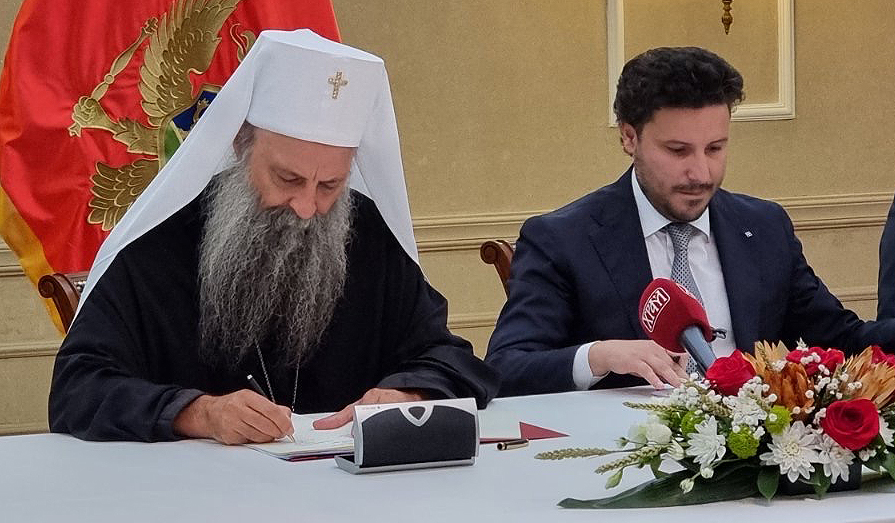 Patriarch Porfirije of Serbia Signed a Fundamental Agreement with Prime Minster of Montenegro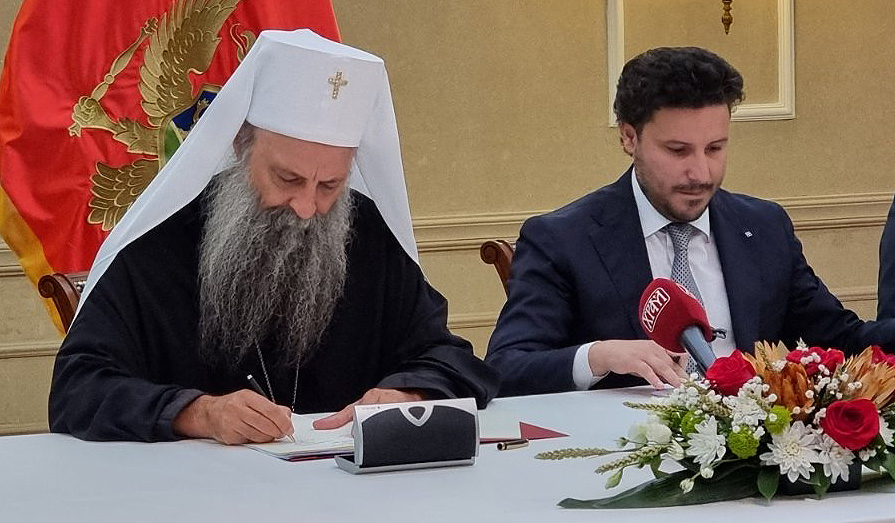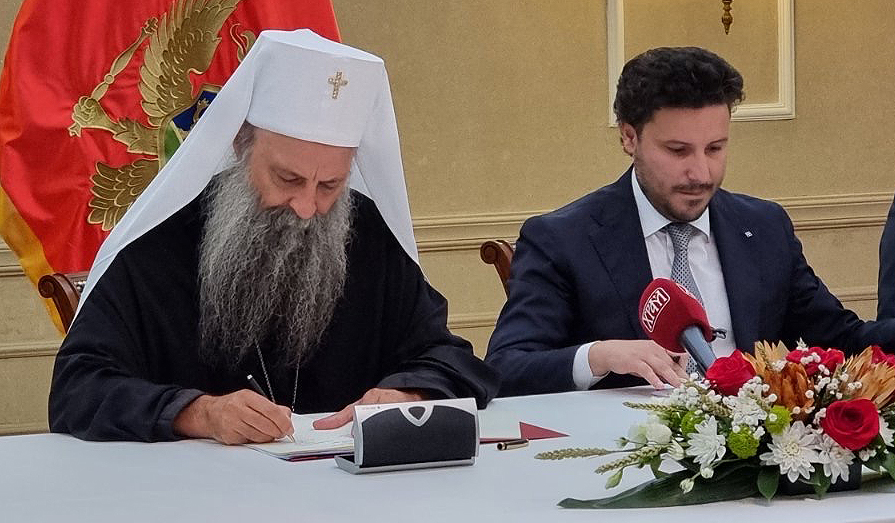 https://spc.rs/
OCP News Service – 04/08/2022
Podgorica – Montenegro: On 3rd August 2022, Patriarch Porfirije of Serbia signed a fundamental agreement for the Serbian Church with Dritan Abazović Prime Minster of Montenegro. The Agreement was signed during the meeting between two heads in the capital city of Podgorica. The meeting was also attended by Ministers of Montenegro and members of the Synod including Metropolitan Joanikije of Montenegro and the Littoral.
OCP Chairman Express Solidarity with Serbian Orthodox Christians in Montenegro
OCP Secretariat Slams Anti-Church Law in Montenegro
This agreement was signed to resolve the conflict between the church and the government and restore the Serbian Church's legal authorities in Montenegro. It has to be seen that the agreement came in with a rigorous move from the synod and the patriarch to normalize ties with the government.
Patriarch Porfirije Converse with the Political Leaders of Montenegro
Patriarch Porfirije in his address commemorated the efforts and suffering that were faced by the late Metropolitan Amfilohije of Montenegro and the Littoral. Patriarch also added that "It didn't take many words between us to understand that this kind of contract is something that both the state of Montenegro and the Serbian Orthodox Church need. Why? Because we Serbs, in any country where we are or in which country we have ecclesiastical jurisdiction, it goes without saying that we want to respect and obey the constitution and laws of that country. Therefore, I think it is very important that you, respecting the Constitution and laws of Montenegro, and we, respecting the Constitution and laws of Montenegro, did not want anything more than any citizen of Montenegro, nor did we have ambitions to achieve anything more than any other religious community, but of course, it is logical and normal, that it was not possible for us to accept anything less than that. What is valid for our Church and for all believers is also valid for all religious communities here in Montenegro. We strive wherever we are as a Church, if there are problems when it comes to other religious communities, on all issues we should always fight side by side for the rights of that religious community so that they are respected and applied to the same extent as the rights we expect for ourselves, but also to try to live by them. Of course, the goal is not rights for rights' sake."
Source:
OCP News Service