Patriarch Kirill Addressed XI Christmas Parliamentary Meetings in the State Duma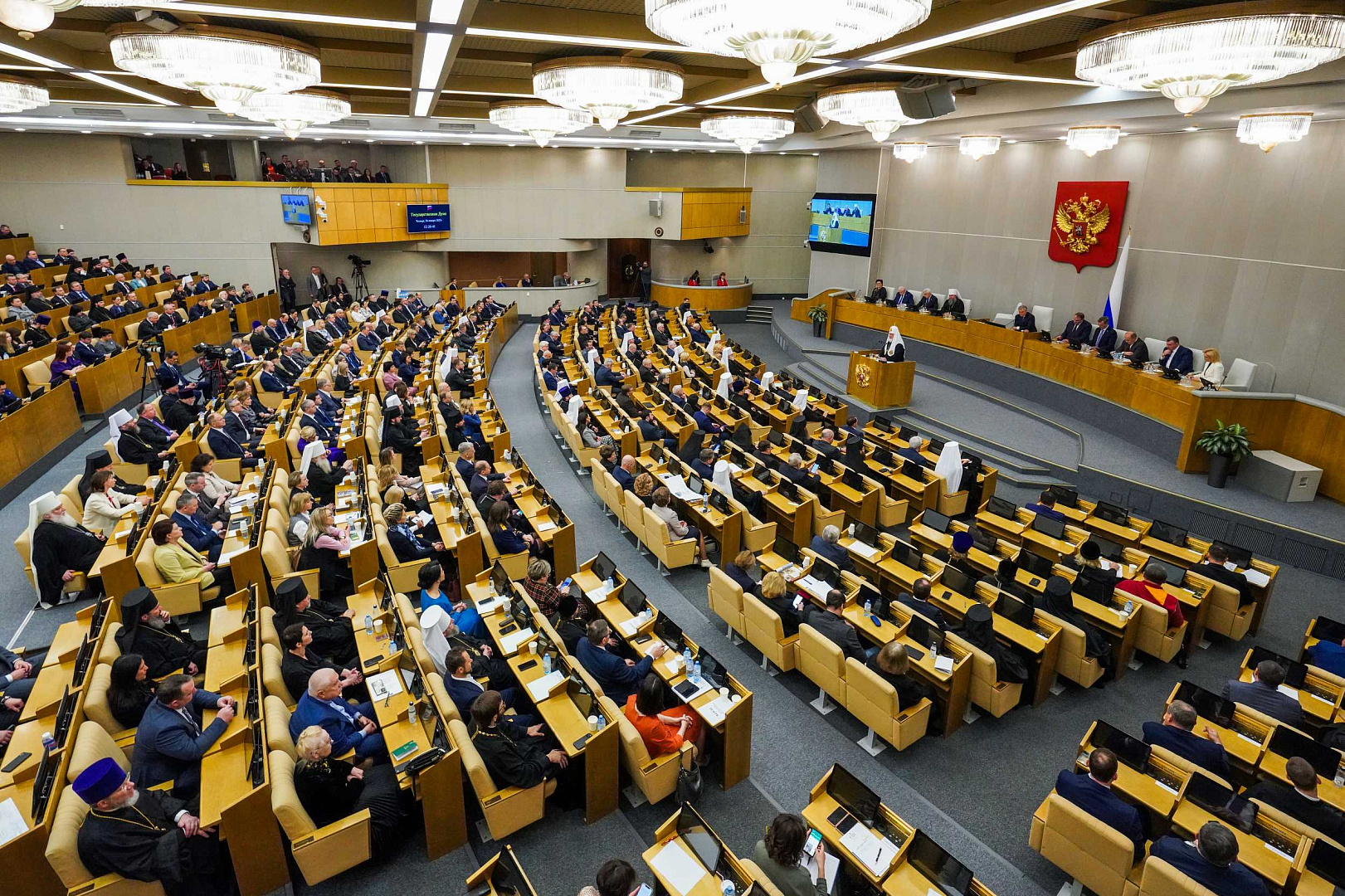 OCP News Service – 28/01/2023
Moscow – Russia: His Holiness Patriarch Kirill of Moscow and All Russia took part and addressed XI Christmas Parliamentary Meetings organized in the State Duma as part of the XXII International Christmas Educational Readings "Global Challenges of Modernity and the Spiritual Choice of Man". Patriarch Kiril was welcomed by the chairman of the State Duma of the Russian Federation Volodin Vyacheslav Victorovich.
Prior to the start of the plenary session in the building of the State Duma, round tables were organized on the following topics: "Church, state, army: historical tradition and modern aspects of cooperation", "Prospects for the development of education in line with traditional spiritual and moral values", "Ways to improve measures aimed at saving people and stimulating the birth rate".
The meeting was attended by members of the Federation Council, deputies of the State Duma, permanent members of the Holy Synod, hierarchs and clergy of the Russian Orthodox Church, representatives of the Muslim and Jewish communities, government agencies, scientific and public organizations, regions of the Russian Federation.
Source: DECR
OCP News Service