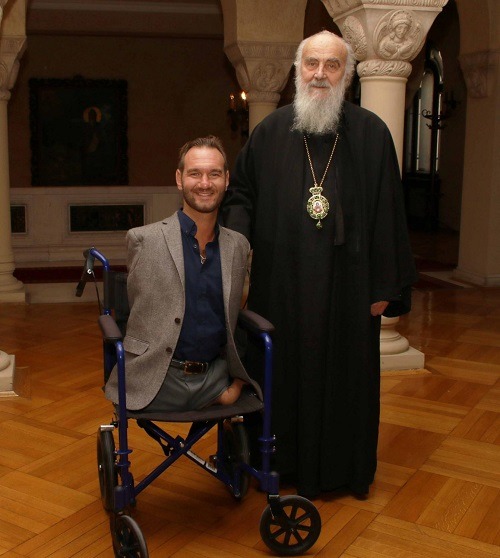 Serbian Patriarch Received Nik Vujicic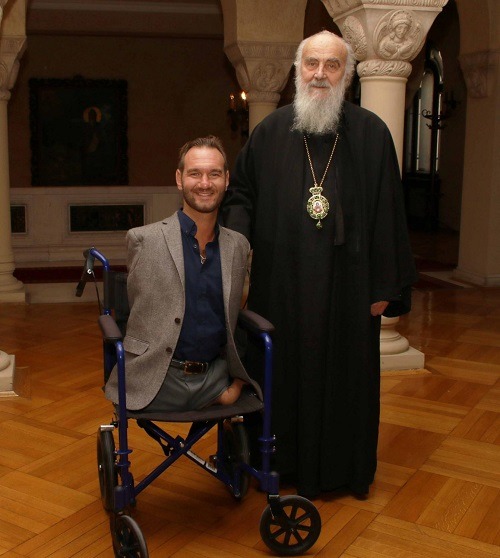 Church of Serbia – 31/10/2019
His Holiness Irinej, the Serbian Patriarch, received Mr. Nik Vujicic, the famous humanist, and motivational speaker at the Serbian Patriarchate on 29 October 2019.
Nick is the founder of  'Life Without Limbs' and 'Attitude is Altitude'.
Nick was born in Australia to Dušanka and Borislav Vujičić, Serbian immigrants from former Yugoslavia. He currently resides in California with his wife and four children.