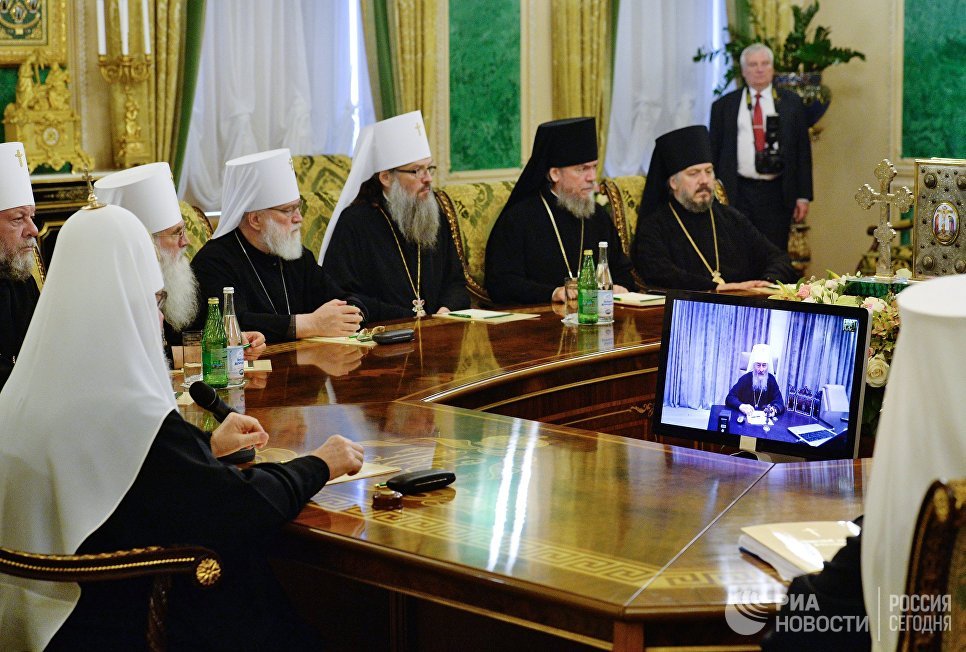 RUSSIAN HOLY SYNOD MEETING IN MINSK TODAY, RESPONSE TO CONSTANTINOPLE EXPECTED
The Holy Synod of the Russian Orthodox Church is meeting today in Minsk under the chairmanship of His Holiness Patriarch Kirill of Moscow and All Russia. The Synod's main task is to assess the recent statement of the Holy Synod of the Ecumenical Patriarchate and develop the necessary response.
"We have many important issues to resolve, including responding to what is happening today in the family of the Local Orthodox Churches, and to the situation developing in Ukraine. I hope the Orthodox Church will find the strength to overcome the existing crises and preserve its unity, so necessary for the spiritual revival of our peoples," Pat. Kirill said, reports the official website of the Russian Orthodox Church.
According to the Patriarchal Press Secretary Fr. Alexander Volkov, the Russian Holy Synod "will express a definite, unambiguous position on the statements and decision that were made in Istanbul," and will give, "a final assessment of all that has been done by the Patriarchate of Constantinople recently."
On Thursday, October 11, the Holy Synod of the Patriarchate of Constantinople announced that it was continuing the process of granting autocephaly to Ukraine, reestablishing its stavropegion in Ukraine, removing the anathemas from the leaders of the two Ukrainian schismatic groups and accepting their groups into communion, and revoking the 1686 document by which the Kiev Metropolia was transferred to the jurisdiction of the Moscow Patriarchate.
"The Holy Synod's answer will be tough and appropriate," Fr. Volkov emphasized.
This is the first time the Holy Synod the Russian Orthodox Church is meeting in Belarus.