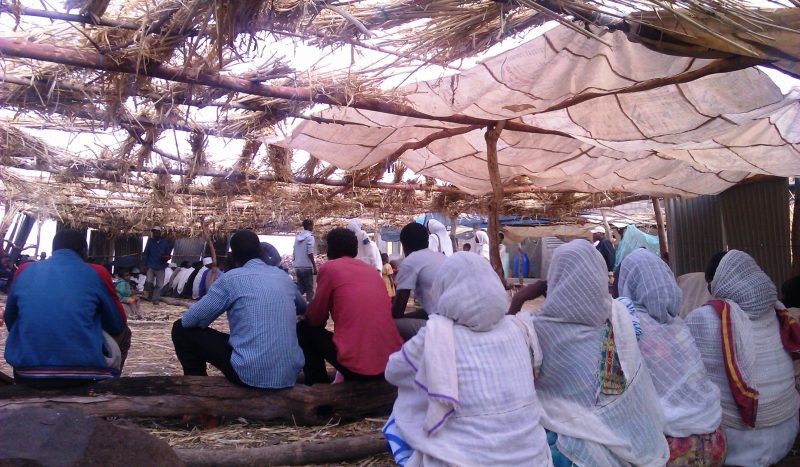 Project dldl to Celebrate 1-year Anniversary:Invitation to Open Anniversary Meeting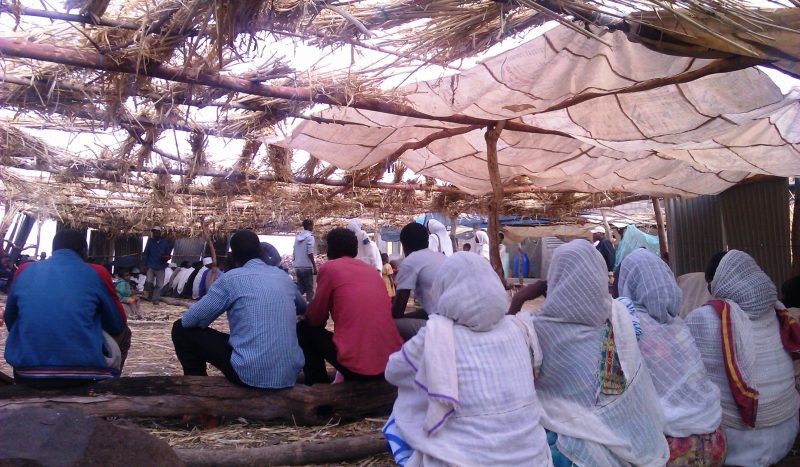 Project dldl/ድልድል – Romina Istratii, PI of Project dldl/ድልድል – 13/10/21
UK/Ethiopia: Project dldl/ድልድል is a research and innovation project dedicated to the development and strengthening of religious-culturally sensitive, domestic violence alleviation systems and approaches in Ethiopia, Eritrea and the UK. The project engages with researchers, domestic violence practitioners and communities based in the three countries and internationally to build new evidence on the intersections of domestic violence, religious beliefs, gender norms and human psychology and to identify and develop interventions that are integrated, locally grounded and relevant to the communities the project works with.
Project dldl/ድልድል publishes regular outputs and resources for clergy/seminarians, domestic violence practitioners and domestic violence researchers on a multilingual virtual platform specially designed to achieve knowledge exchange and to generate impact with the public in the different countries of work: https://projectdldl.org/
On 1 November 2021, the project team will celebrate the project's 1-year anniversary by looking at the milestones achieved in the first 12 months of the project, sharing lessons and experiences so far and exploring directions for the future. The meeting is open to all collaborators, friends and supporters of the project. The invitation that was sent out by Dr Romina Istratii, Lead and Creator of project dldl/ድልድል, is reproduced below:
Since the start and launch of our project on the 1st November 2020, our team has faced unforeseeable challenges related to the international pandemic that restricted our mobility, especially in Eritrea, and the conflict in Northern Ethiopia that raised the need to shift the location of our initial project activities. Despite all this, we have managed as a team to work around the hurdles and achieve a very productive year.
In a very fortunate manner, we have been able to spread the geographical reach of our project, such as in the domestic violence workshops that we have held with Ethiopian Orthodox Tewahedo clergy in Debre Birhan with the help of our partner EOC DICAC, and in new research with men on domestic violence that we are starting with EMIRTA Research, Training and Development in Amhara region and we are grateful for our Ethiopian partners for helping us to realise this.
We are equally grateful for our new and expanding partnerships in Eritrea, where we recently recruited a highly dedicated team of researchers to co-produce research and support its translation into impact at later stages of the research. We are especially thankful to our UK-based partner Diversity Resource International and its sister branch in Eritrea, Waniney, and their leadership and staff who have supported us unconditionally since the very inception of the project.
It is notable that our challenges as a project have been appreciated around the world, with the blog essay we wrote collectively having been shared 140 times and been republished on the blog of the London International Development Centre.
We think it is fitting for us all to gather as a team and network of supporters and friends on the occasion of the one year completion of the project to celebrate, to share lessons and perspectives that we can carry forward into the second year of the project dldl. We will use the occasion to introduce new team members and partners, including our exceptionally talented Project Manager Ms Haben Abraha Hill and highly experienced and committed colleagues who have joined our team more recently in Eritrea and Ethiopia. We will also present a poster with our activities and milestones achieved in the first 12 months of the project for discussion and feedback.
We invite you all to join our celebratory call on the 1st November at 3 pm Ethiopian and Eritrean Time or 12 pm UK time. The Zoom details can be shared with anyone interested to join by sending an email to soasflf@soas.ac.uk
Source:
Dr Romina Istratii