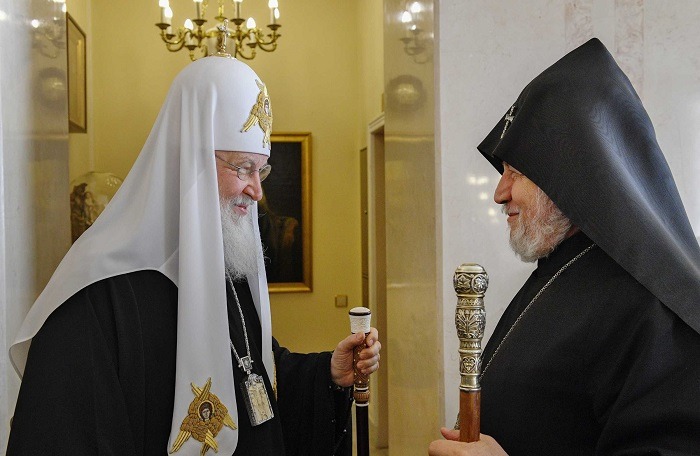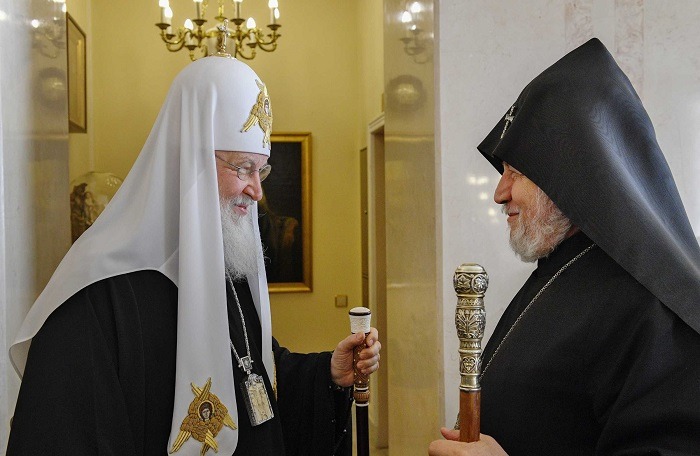 'Centuries-old Ties Exist Between the Russian and the Armenian Churches' – Patriarch Kirill of Moscow and All Russia
OCP News Service – 13/10/21
Moscow-Russia: "Centuries-old Ties Exist Between the Russian Church and the Armenian Church" commented Patriarch Kirill of Moscow and All Russia during a meeting with his Armenian counterpart Catholicos-Patriarch Karekin II. The Patriarch further stated that "fortunately, good relations between Russia and Armenia are preserved. In many ways, I think, this is due to the good relations we cultivate. The Churches, which have close ties with the majority of the people, have a special responsibility for the welfare of the people. When I talk about well-being, I mean not so much material well-being (this is mostly done by secular authorities), but moral and spiritual well-being. I hope your visit will give us an opportunity today to talk about our bilateral relations, analyze what has happened recently in this area and outline plans for the future. So that this meeting will help our Churches and our peoples continue to interact, promoting fraternal relations".
Patriarch Kirill Decorates Catholicos-Patriarch Karekin II with the Order of 'Glory and Honor'
Catholicos-Patriarch Karkein II backed the statement by Patriarch Kirill by stating that "the centuries-old friendship between our peoples and Churches over the centuries has manifested itself in both joy and sorrow. We rejoiced in our joint achievements and fought together for the unshakable preservation of our friendship and our brotherhood. And our meetings with Your Holiness are the best evidence of this. We always feel the support of the Primate of the Russian Orthodox Church".
In the concluding remark Patriarch Krill stated that "One of the most powerful Christian presence in the Caucasus, perhaps, is carried out through your Church. We will do our best to help your ministry to be as successful as possible for the Russian Orthodox Church".
Source:
OCP News Service