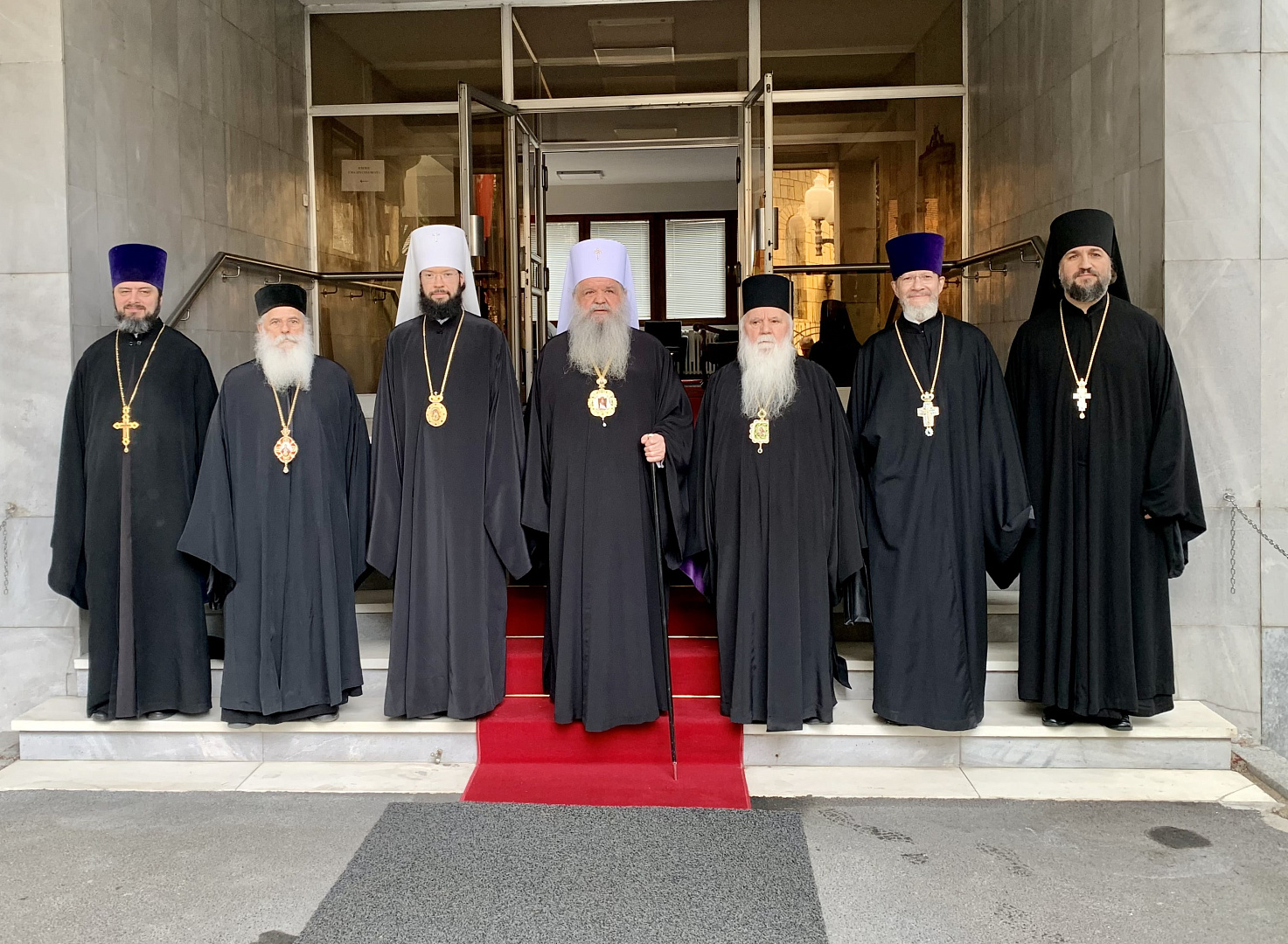 Metropolitan Anthony of DECR visited HB Stefan, Archbishop of Ohrid and Macedonia
OCP News Service – 13/01/2023
Skopje-North Macedonia: His Beatitude Stefan, Archbishop of Ohrid and Macedonia received Metropolitan Anthony of Volokolamsk, Chairman of the Moscow Patriarchate Department for External Church Relations in Skopje on January 11, 2023. The visit and meeting were held during the visit of high-level representation of the Russian Orthodox Church to Macedonia.
According to DECR:
Metropolitan Anthony conveyed to His Beatitude Stefan a greeting and best regards from His Holiness Patriarch Kirill who once again congratulated the Primate of the Orthodox Church of Macedonia – the Archdiocese of Ohrid on the granting of canonical autocephaly to it.
In an atmosphere of love and fraternal mutual understanding, the participants in the meeting exchanged opinions on the current situation in the Orthodox world community, discussed prospects for developing relations between the Moscow Patriarchate and the Orthodox Church of Macedonia – the Archdiocese of Ohrid and other topics of mutual concern.
Members of the Holy Synod of the Orthodox Church of Macedonia – Diocese of Ohrid, including Metropolitan Peter of the Prespansko-Paelagoniska Diocese; Metropolitan Timothy of the Debarsko-Kicevski Diocese; Bishop Clement of Herakles, the Archdiocese of Ohrid, Archpriest Nikolay Balashov, adviser to His Holiness Patriarch Kirill of Moscow and All Russia; Archpriest Igor Yakimchuk, DECR Vice-Chairman; Archimandrite Vassian (Zmeyev), rector of the Sofia Representation of the Russian Orthodox Church; and Rev. Alexander Yershov, assistant to the DECR Chairman – the party accompanying Metropolitan Anthony during his trip, as well as S. A. Bazdnikin, Extraordinary and Plenipotentiary Ambassador of Russia in Northern Macedonia, attend the meeting.
Metropolitan Anthony and the delegation also visited shrines and monasteries in Macedonia and also celebrated the liturgy with HB. Stefan at Lesnovo monastery on Janaury 12, 2023.
Source:
OCP News Service