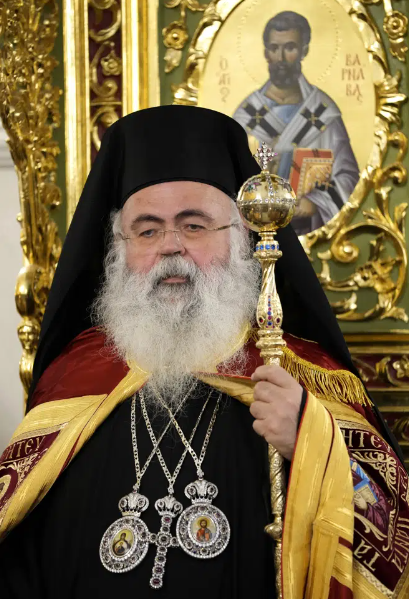 His Beatitude Georgios – Archbishop of New Justiniana and All Cyprus Enthroned
OCP News Service – 09/01/2023
Nicosia – Cyprus: His Beatitude Georgios III – Archbishop of New Justiniana and All Cyprus was enthroned on January 08, 2023, at the Cathedral in Nicosia. Members of the holy synod of the church of Cyprus attended the enthronement service.
His Beatitude Hieronymos II – Archbishop of Athens and All Greece, President Nicos Anastasiades of the Republic of Cyprus, Speaker Annita Demetriou of Representatives in Cyprus, and Niki Kerameus – Minister of Education and Religious Affairs of Greece attended the enthronement.
Metropolitan Georgios of Paphos was elected as Archbishop of New Justiniana and All Cyprus by the Holy Synod of the Church of Cyprus on December 24, 2022. The elections to the throne of the archbishop of Cyprus started as the throne became vacant due to the demise of His Beatitude Chrysostomos II.
Source:
OCP News Service