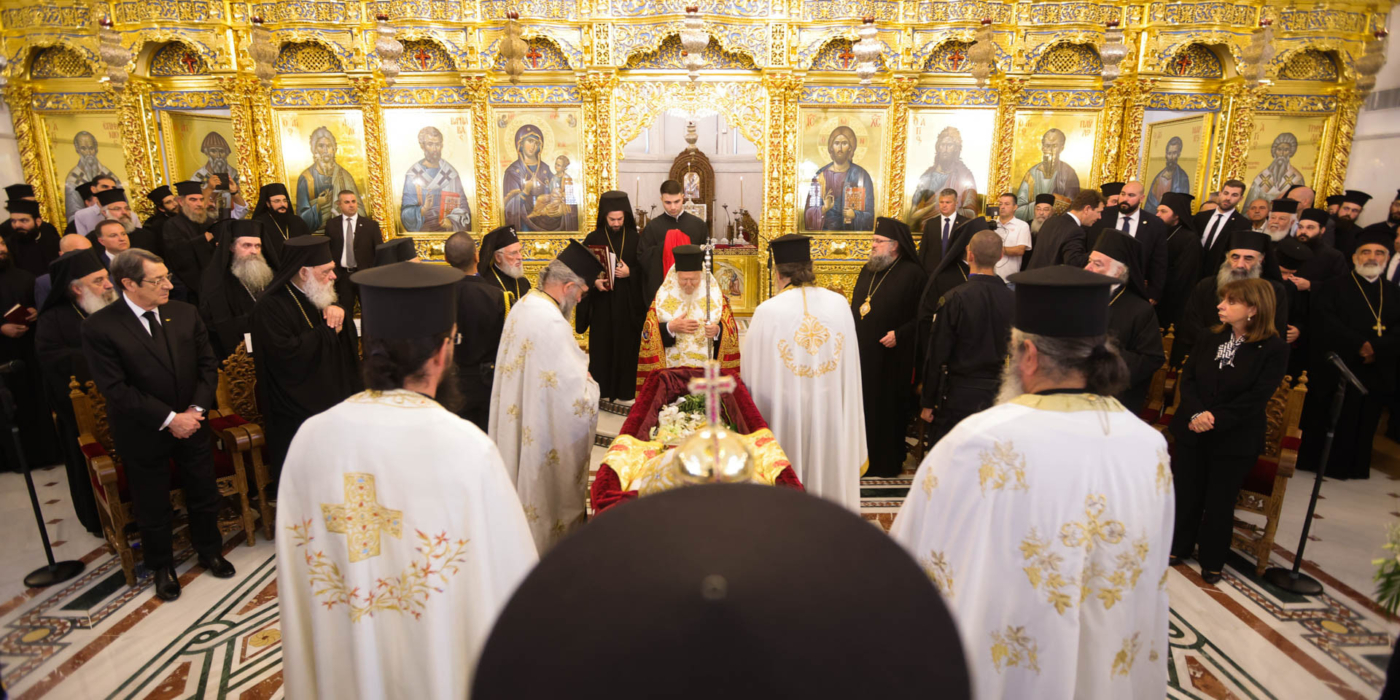 Archbishop Chrysostomos II of Cyprus Laid to Rest at the Cathedral of the Apostle Barnabas, Nicosia
OCP News Service – 13/11/2022
Nicosia – Cyprus: Late His Beatitude Chrysostomos II – Archbishop of New Justiniana and All Cyprus was laid to rest at the Cathedral of the Apostle Barnabas in Nicosia with full state honors on 12th November 2022. The late Archbishop was later entombed at the crypt of the Cathedral Church of the Apostle Barnabas, which was built under his instructions.
Archbishop Chrysostomos II of Cyprus Enters Eternal Rest
The funeral service was led by Ecumenical Patriarch Bartholomew I and the holy synod of Cyprus led by the Metropolitan of Paphos Georgios, guardian of the throne. Pope Theodoros II of Alexandria, His Beatitude Hieronymos II – Archbishop of Athens and All Greece, and leaders of other Eastern and Oriental Orthodox Churches took part in the funeral service.
President Katerina Sakellaropoulou of the Hellenic Republic of Greece, and President Nicos Anastasiades of the Republic of Cyprus attended with the respective state delegation at the funeral. Both the leaders also expressed their condolence during the service where they commemorated the contribution and works of the Late Archbishop.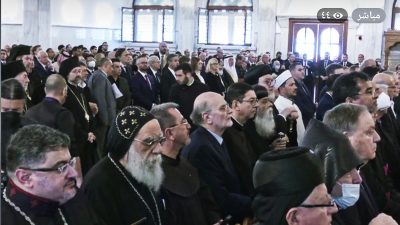 Representatives of Oriental Orthodox Churches also took part in the funeral service. The Coptic church was represented by His Grace Bishop Pavlos of Athens and all of Greece and the Papal Vicar of Cyprus and monk Father Polycarp al-Samuel. Syrian Orthodox Church was represented by His Eminence Mar Iqlimis Daniel Korey, Archbishop of Beirut, and the Armenian church by its delegation.
Source:
OCP News Service