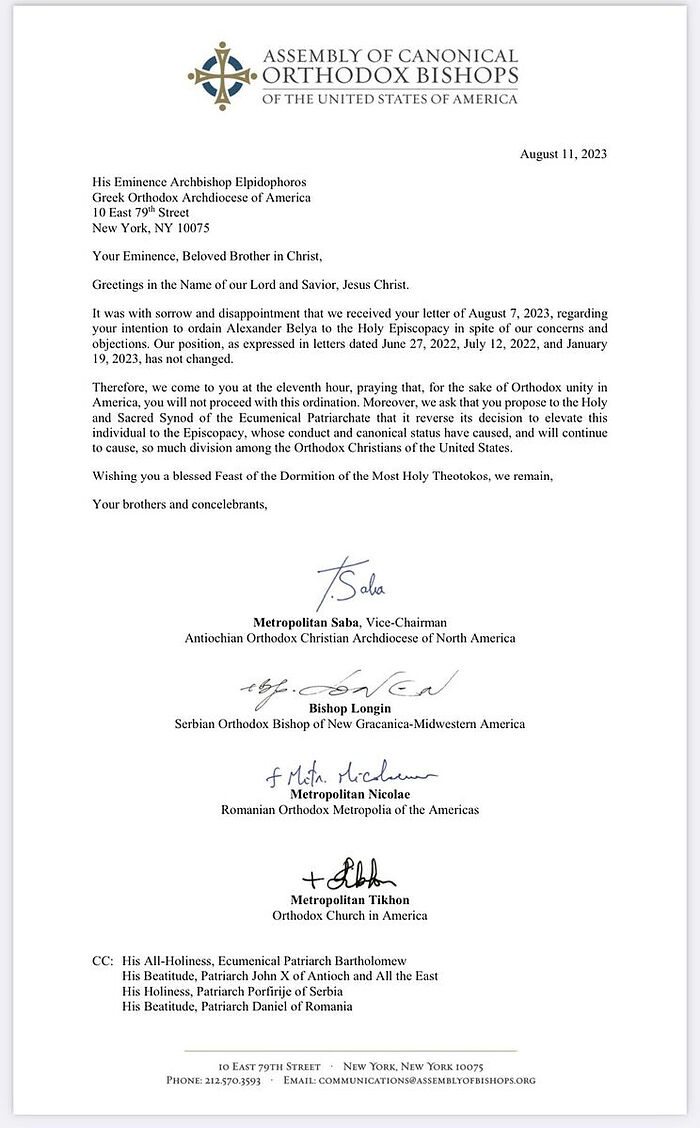 American Bishops Wrote Warning Letter to Archbishop Elpidophoros on Consecration of Alexander Belya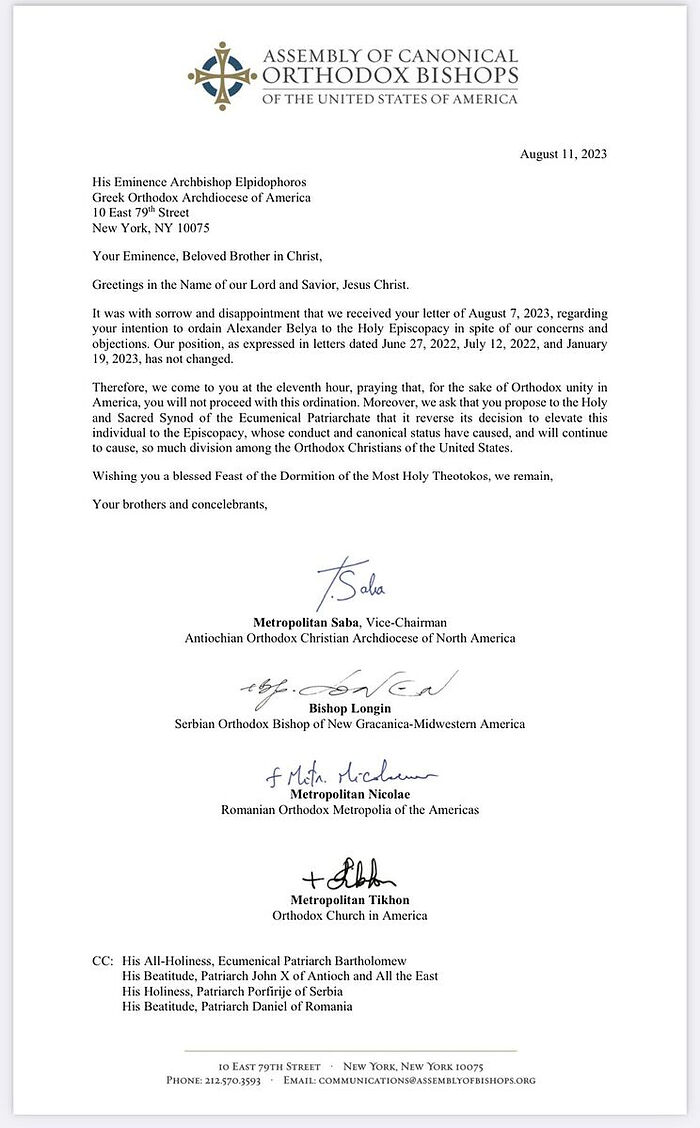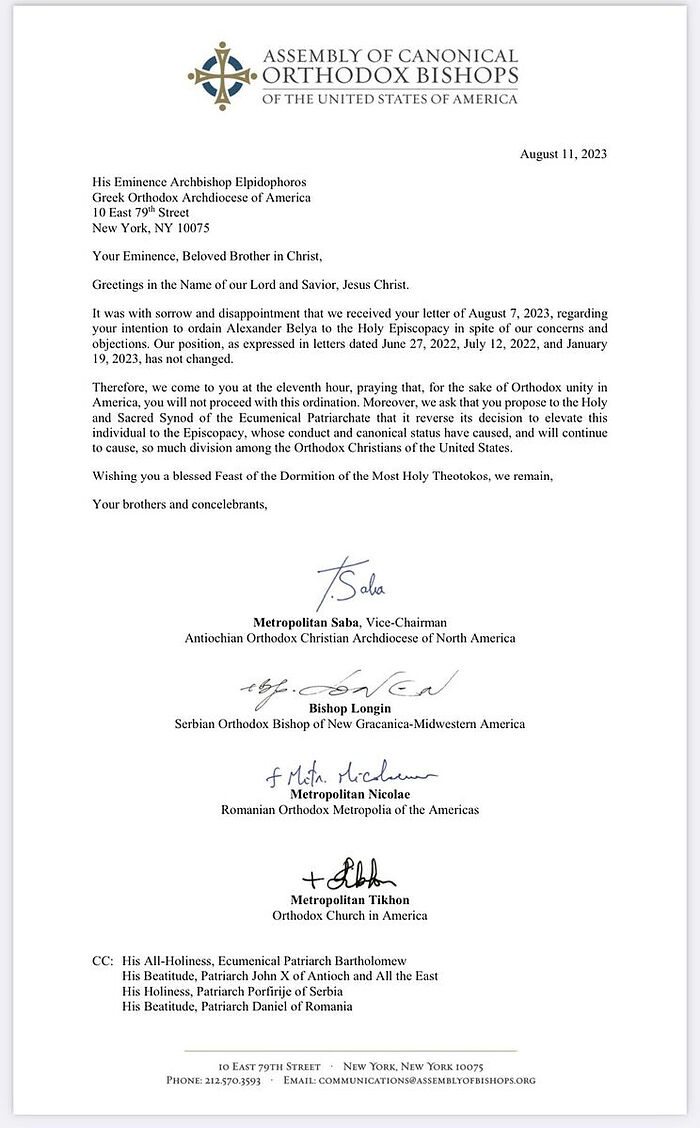 https://orthochristian.com/
OCP News Service – 16/08/2023
New York – United States: Through a joined letter in the name of the Assembly of Canonical Orthodox Bishops of the USA warned Archbishop Elpidophoros on his decision to continue with the consecration of defrocked (former Archimandrite) Alexander Belya. The letter dated August 11, 2023, was signed by Metropolitan Saba of the Antiochian Archdiocese, Metropolitan Tikhon of the Orthodox Church in America, Metropolitan Nicolae of the Romanian Metropolia, and Bishop Longin of the Serbian Orthodox Church.
The letter warned about the sustaining divide among the Orthodox churches in the election of defrocked Alexander Belya and the possibility of further divide.
Alexander Belya was part of ROCOR before his suspension and defrocking, he later joined the Greek Orthodox Archdiocese of America as the head of the Slavic vicariate.
Source:
OCP News Service