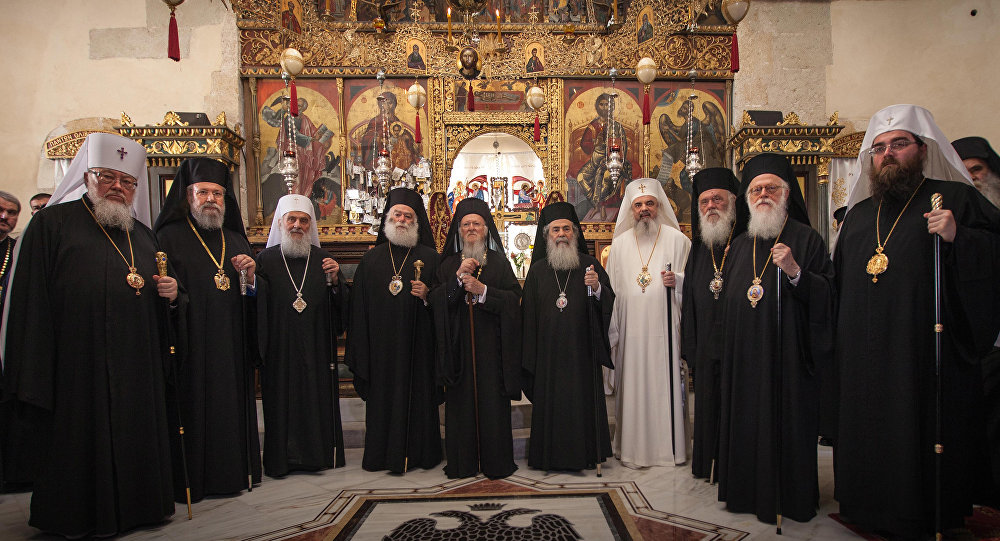 Albanian Church Call for Urgent Pan-Orthodox Council to Resolve Issues in Orthodox Churches
OCP News Service – 14/03/2022
Tirana – Albania: Through the statement of the Albanian Holy Synod that was published on March 11, 2023, Albanian Church called for an urgent Pan-Orthodox Council to resolve issues in the Orthodox Churches including Ukraine and the African exarchate of the Russian Orthodox Church.
The last Pan-Orthodox Council was held in 2016 at Crete which was not attended by Bulgarian, Antioch (Syrian), Georgian, and Russian Orthodox Churches.
Albania also suggested an urgent call for Pan-Orthodox Council in 2019 to resolve issues in Ukraine that didn't materialize.
Abp. of Albania calls for urgent Pan-Orthodox Council on OCU issue
The full version of the statement :
On the occasion of recent publications on the Internet, the Church of Albania clarifies that it will not be drawn into the method of counter-complaints, rebuttals, insults, inaccuracies and slanders, as attempted by incompetent laymen on Internet sites.
The Albanian Orthodox Church, therefore, declares in all directions that it is not prepared to publicize on the internet and in general in the mass media its opinions and judgments, regarding the attitude and behavior of other local Orthodox Churches and their Primates. The painful ecclesiastical problems that have arisen in recent years and recently in Africa, as a result of the clear cracks in the relations of the local Orthodox Churches and the widespread concern of the Orthodox believers, cannot be solved by the method of chain retaliation by specific Churches and by collecting consents from the rest through the mass media.
The responsible opinion of the Orthodox Autocephalous Church of Albania is expressed in the official church correspondence, in the announcements of the Archsecretariat and will be directly submitted to the competent body, the Pan-Orthodox Synod or Synaxis, which, in accordance with the principle of synodality, is the only one empowered to resolve basically problems and to ensure the unity and peace of the worldwide Orthodox Church.
As the unprecedented calamity of Orthodoxy in Ukraine intensifies and the unspeakable suffering of the Orthodox believers peaks, a pan-Orthodox response is required as soon as possible. A Pan-Orthodox Synod, as is known, is convened by the Ecumenical Patriarch, convenes and acts, even if some local Churches are absent, as was the case with the Holy and Great Synod of the Orthodox Church in Crete in 2016.
                                                Tirana March 11, 2023
Source:
OCP News Service